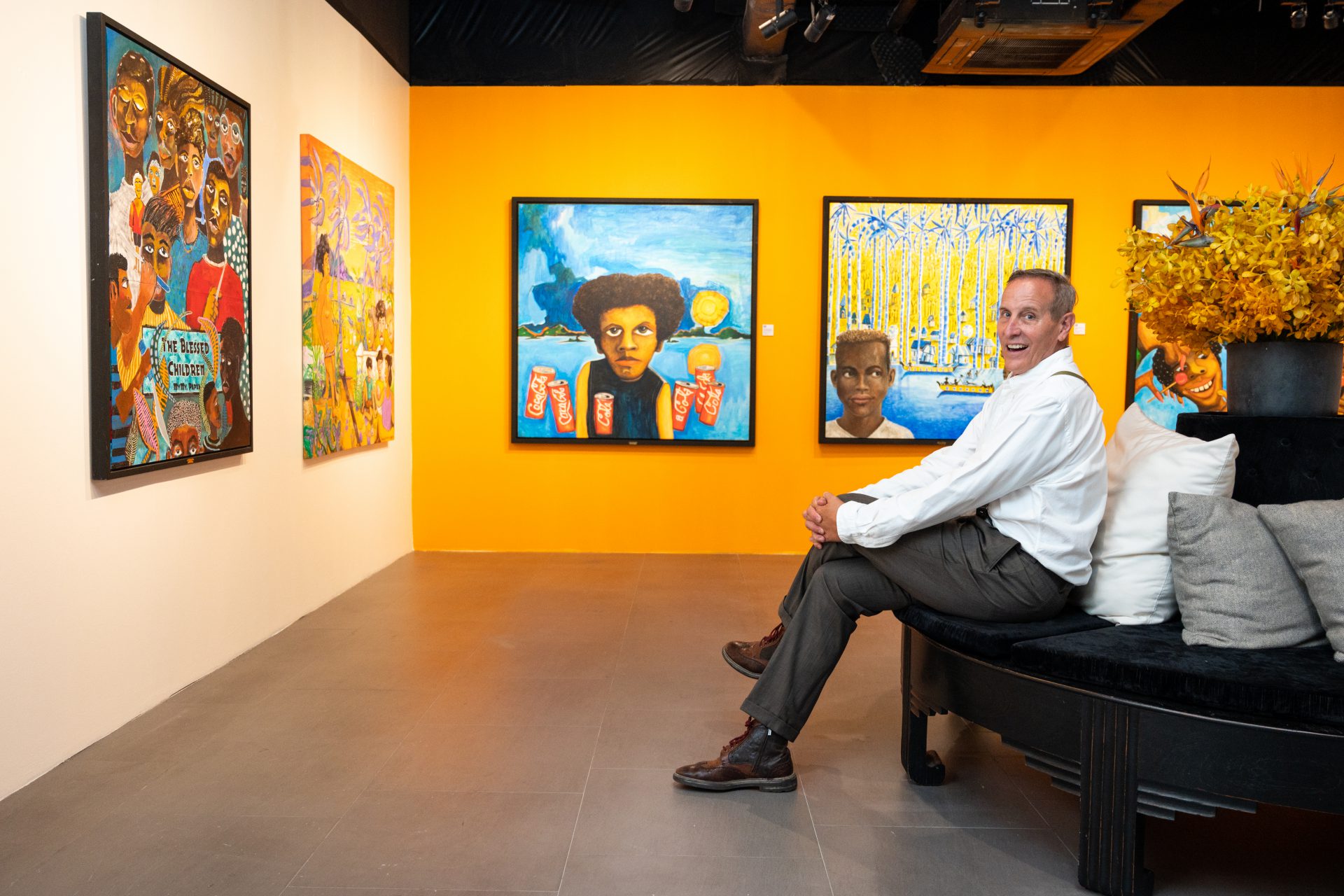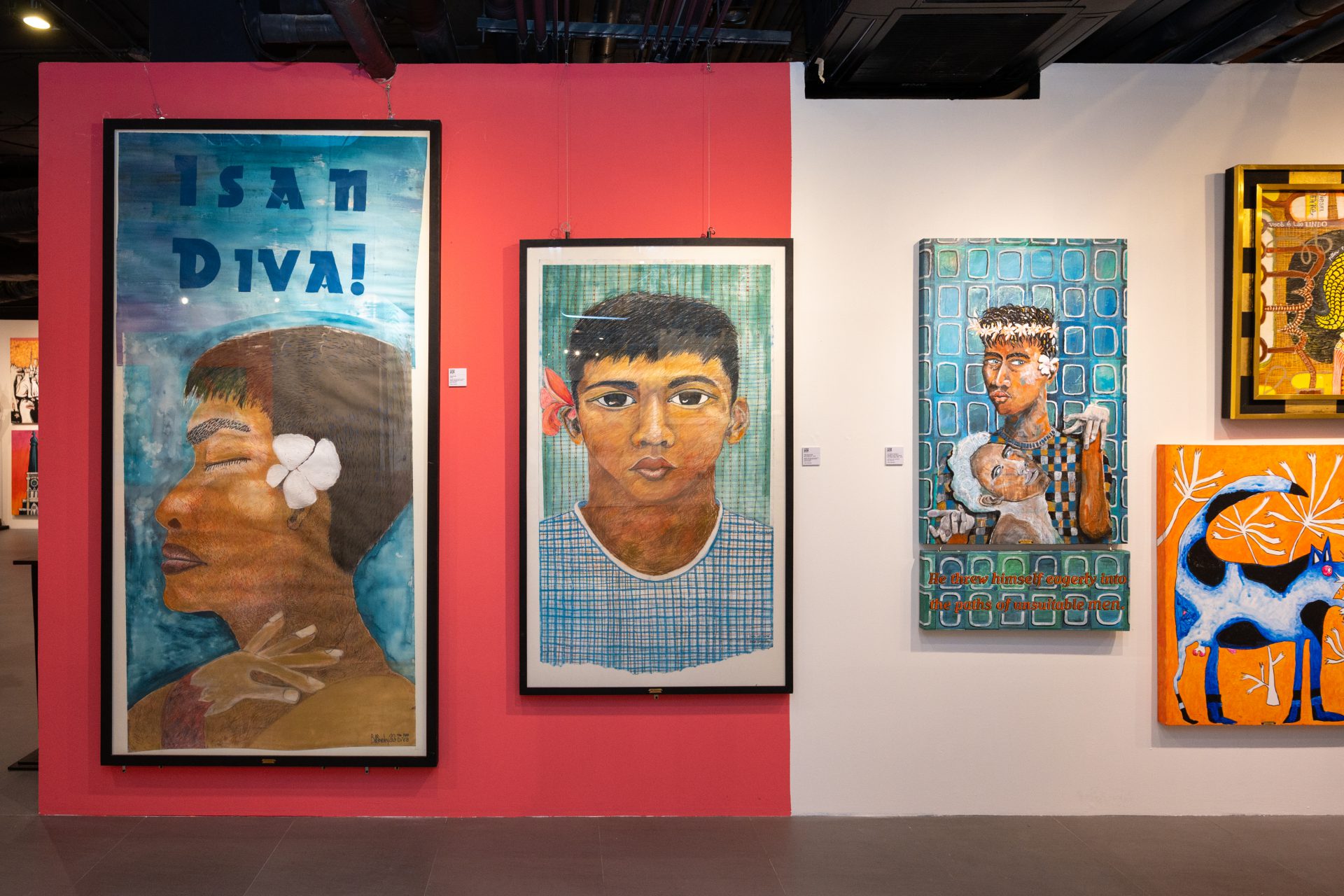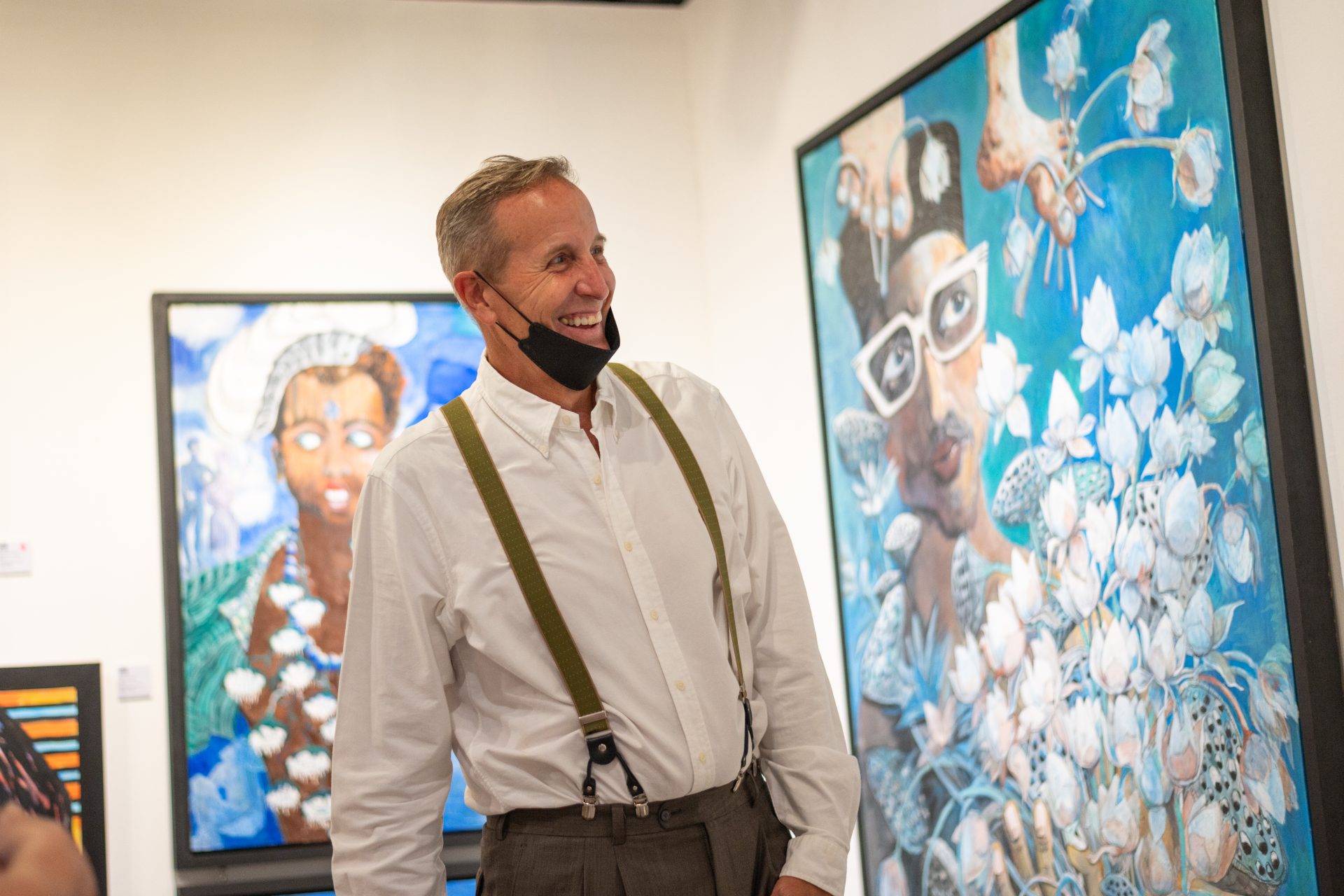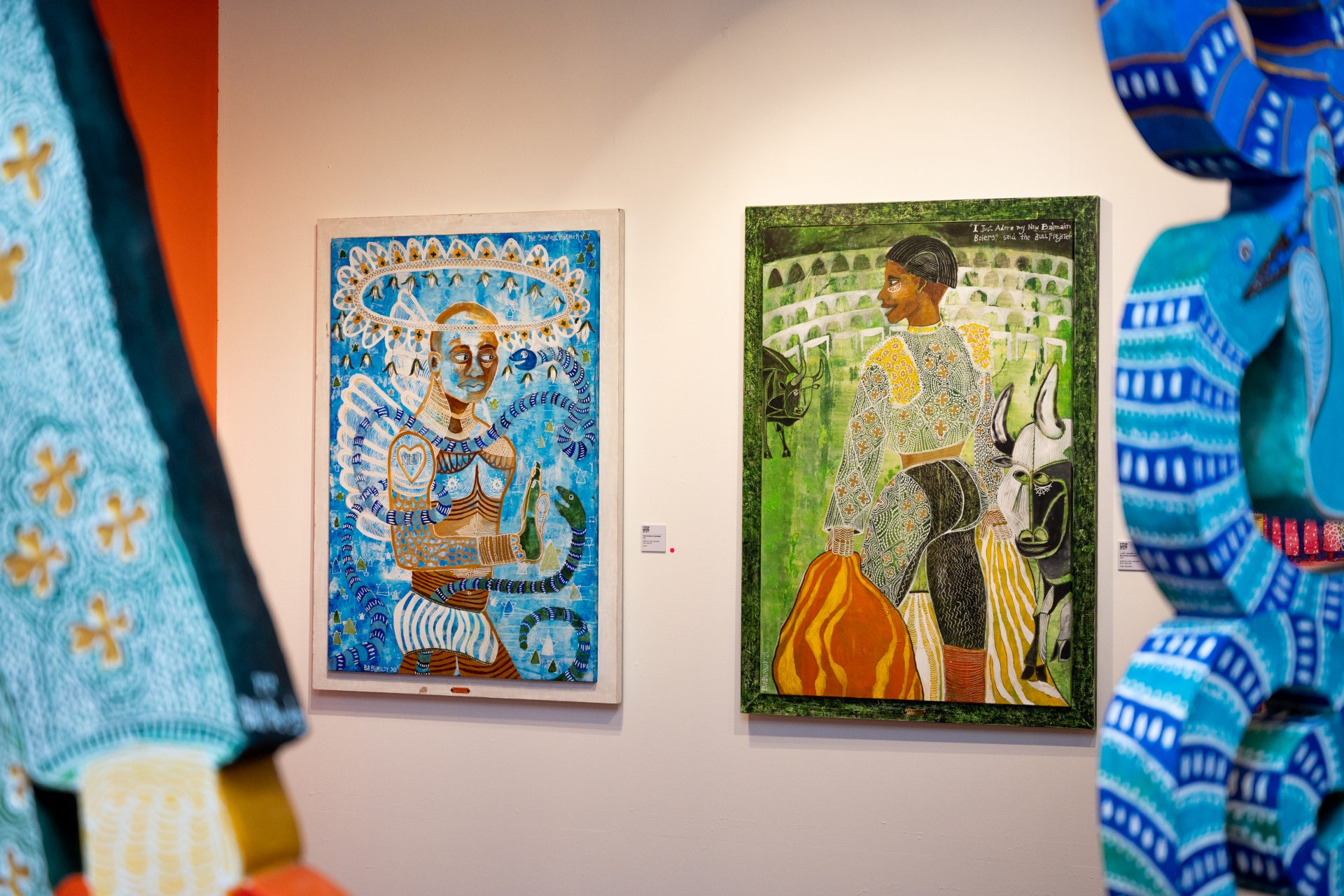 I paint to show my LOVE for the world and its peoples, to tell the stories of my wonderfully CAMP friends, to EXPLORE every place I go, and most of all to DREAM – because that is where it all begins for designers! And so my work fell very naturally into those four chapters.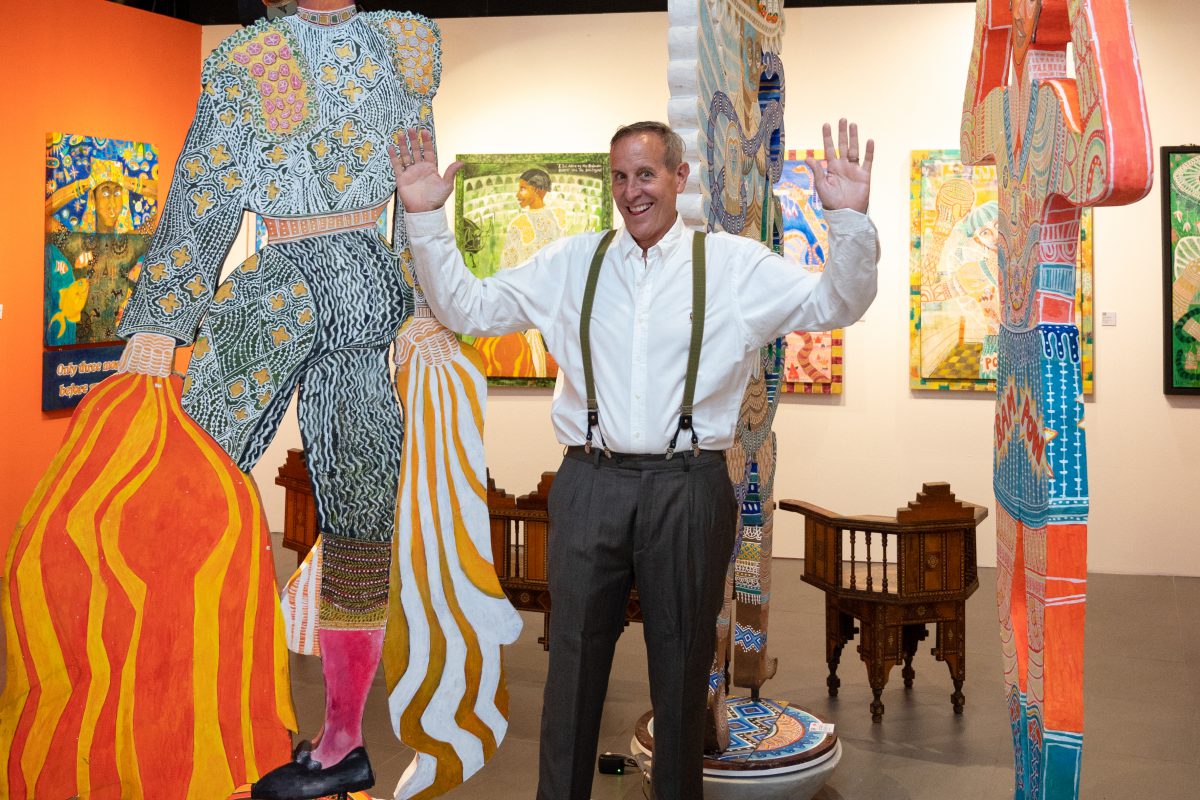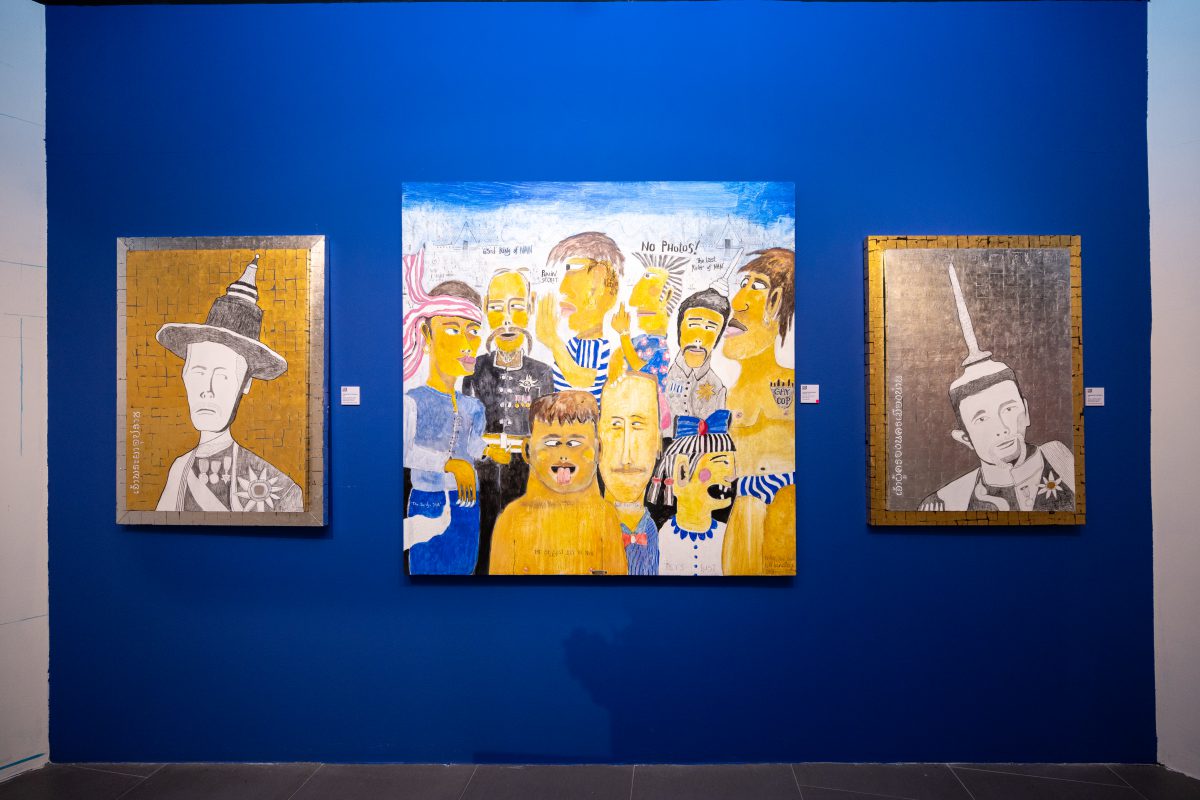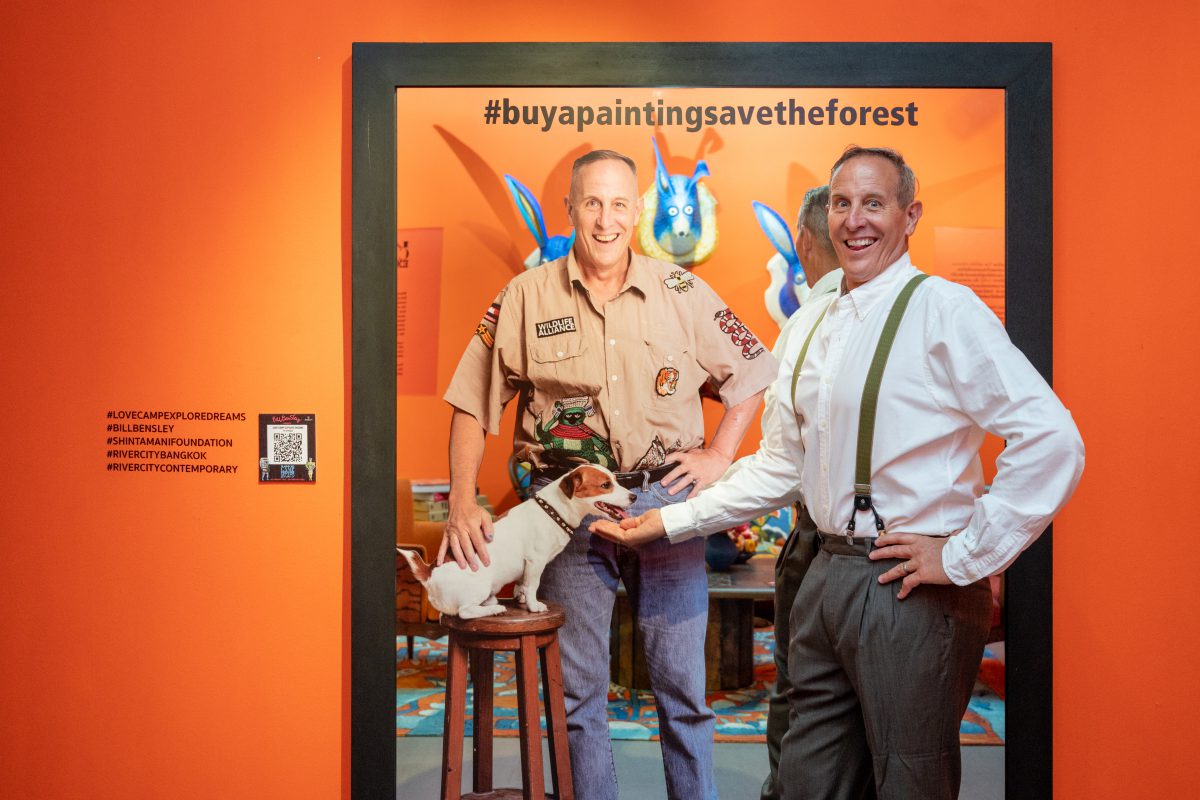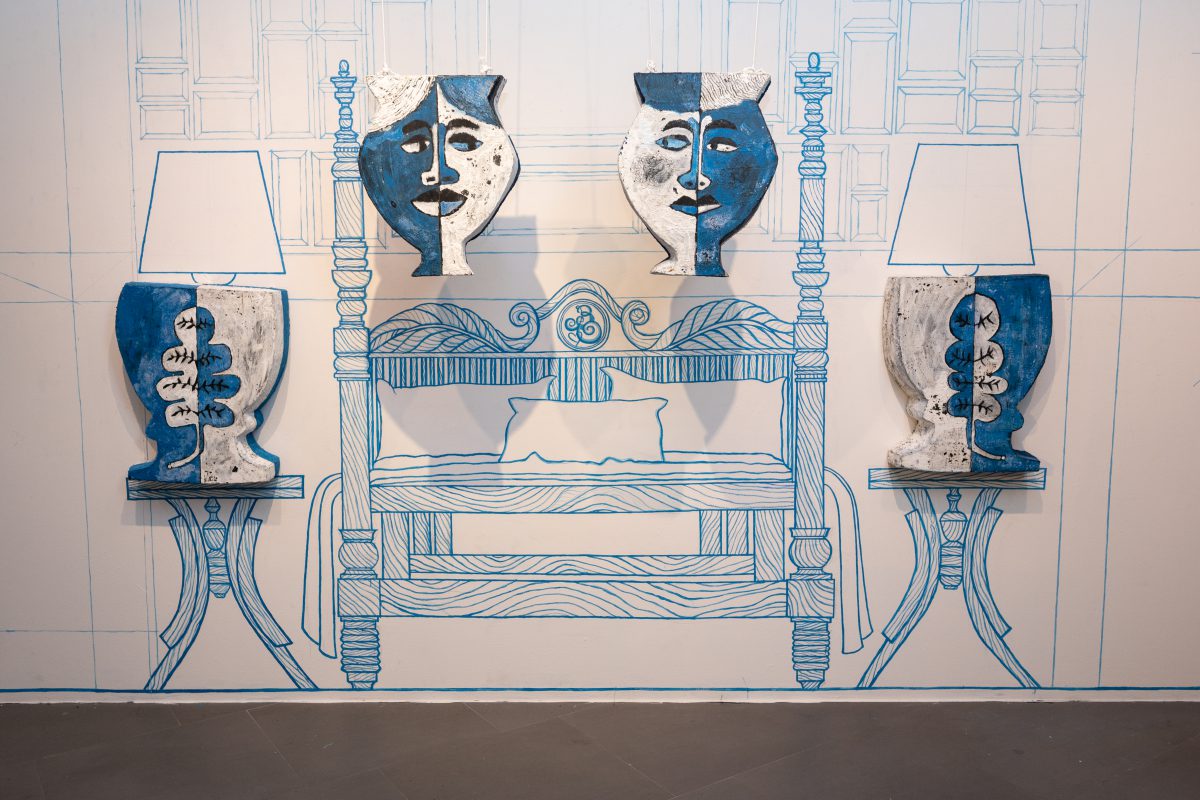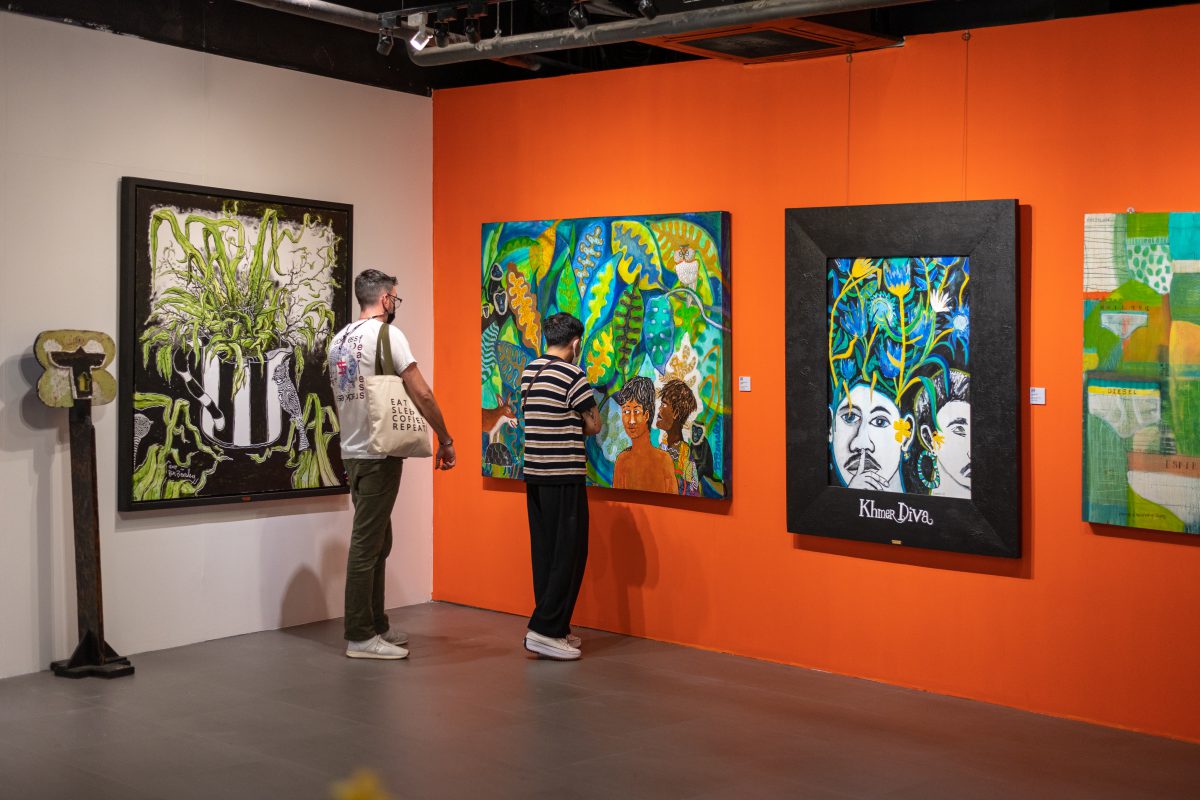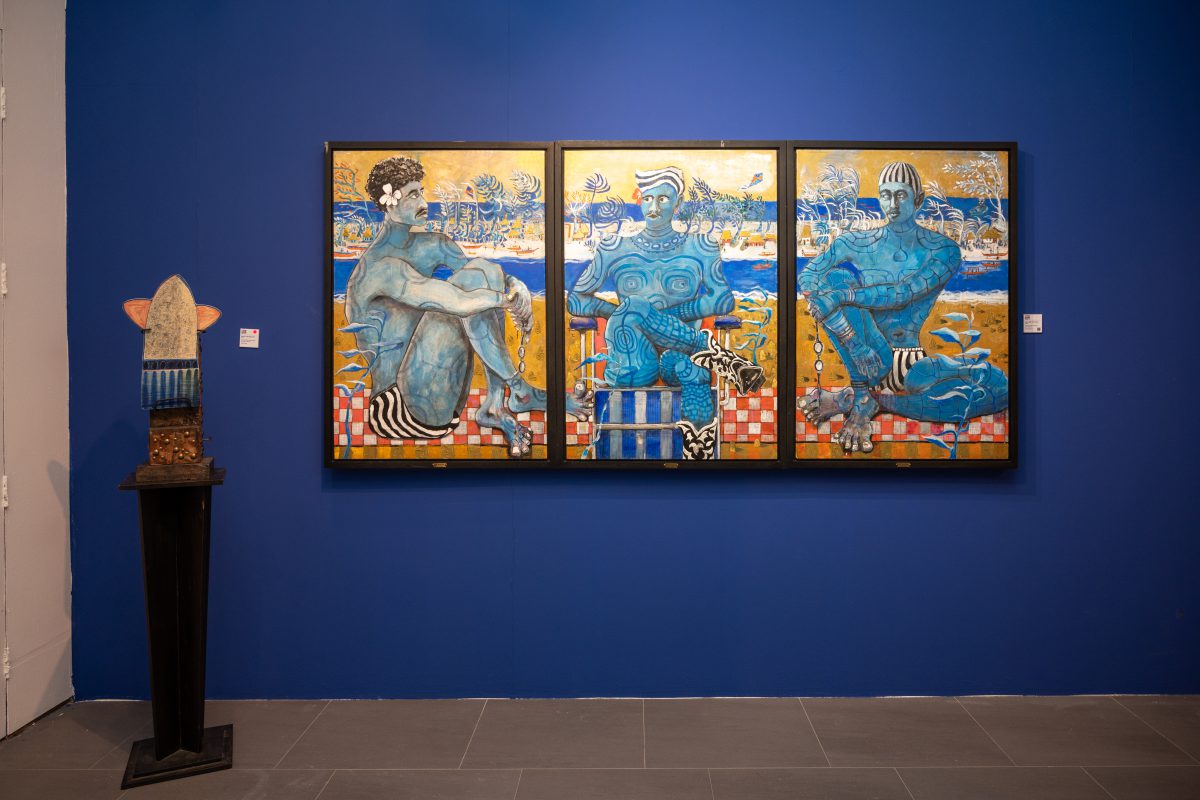 In terms of style, as you can see, there is a whole variety – just like my hotel designs, I take great pride in not having a particular style, as every hotel owner wishes to have a unique piece.
At this point in my art adventure I am changing my inspiration every month… Donald Friend, Diego Rivera, Hernan Bas and Matisse.  The mediums change too – from pencil and marker to water colours and charcoal, acrylics and oils – as does the size, from A4 to 6 x 3 meters!
All proceeds of the show of course went to supporting the Shinta Mani Foundation and the Wildlife Alliance.
In the end we raised over 6 million Thai Baht – I can still hardly believe it.
If you'd like to donate, click on either name to find out more … or, #buyapaintingsavetheforest ! Its not too late. Here is my catalogue of art!
If you'd like to hear more about how these artworks came to life, the connection to philanthropy, and how we put together a whole show – with 250+ pieces of art! – check out these videos, which played at RCB too.