22 tents hidden in the jungle, telling the tale of the first settlers to Bali in the 1800s.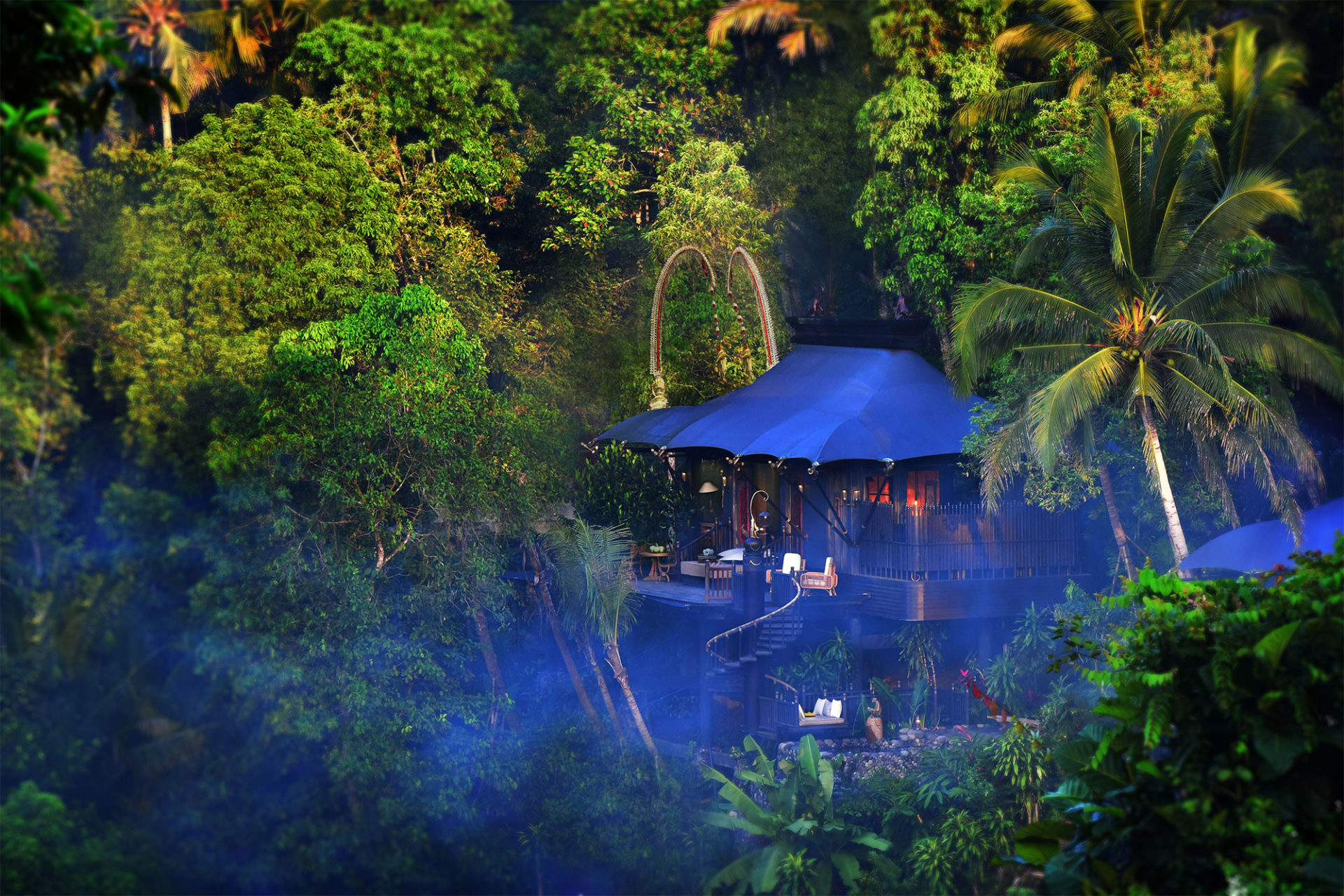 Nestled between 9 acres of Ubud's rainforest and rice paddy fields, Capella Ubud – opened in July 2018 – is home to 22 individually styled tented retreats. The project began as a hundred room hotel, but Bill soon convinced the owner that Minimal Intervention was the way to go. The project was scaled down to and the priority became to keep every tree: not a single one was cut down during construction. This is why often you'll find a palm tree popping up through a terrace!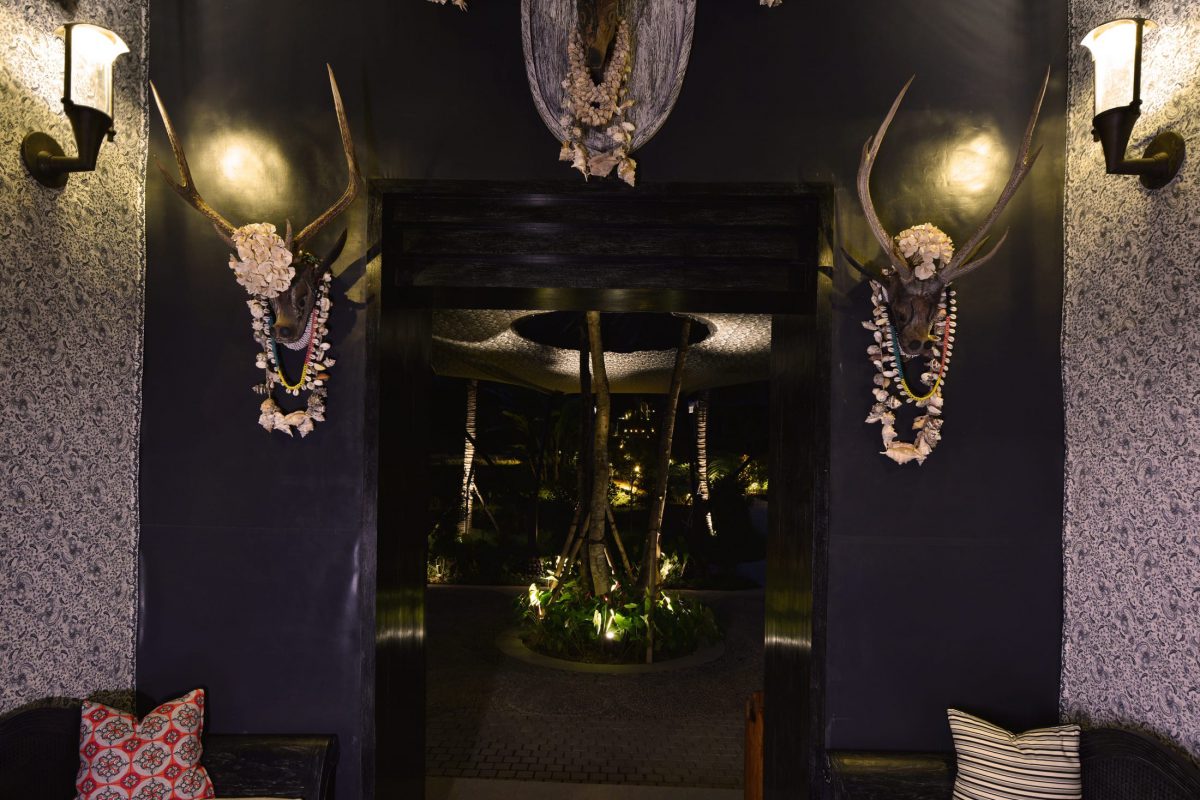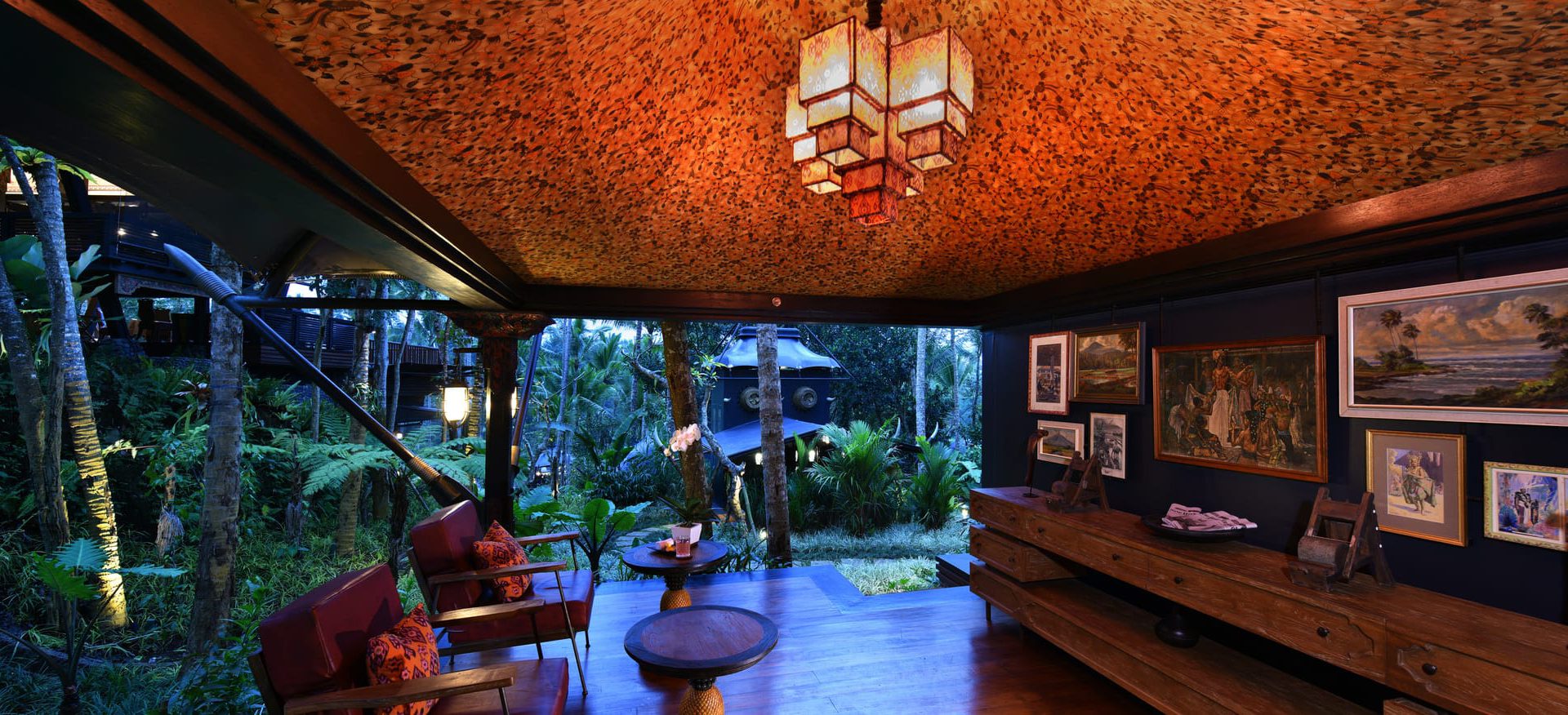 The biggest challenge lay in understanding where to position each tent. This was facilitated with on-site bamboo mockups of each tent, to ensure the existing environment was preserved – and to find the best jungle views. This preserved the feeling of being tucked into a jungle sanctuary, a secret onlooker to the magical concert of Balinese birds in the early morning… appreciated from the vantage of a private saltwater pool.
The camp evokes the tale of shipwrecked Dutch settlers arriving in 1800s Bali, and pitching their tents. The design team crafted individual narratives for all 22 tents, each one telling the story of various camp personnel: the Explorer, the Puppet Master or even the Cartographer. Local craftsmanship is a key part of the project, in terms of both authenticity and local craftsmanship. The teak floors in each tent were handmade in Central Java, and will last decades and decades. while hand-carved Balinese doors around the camp were specially commissioned, and took craftsmen a year to create.
I grew up camping in a tent that was definitely a far cry from the ones we have created at Capella Ubud, but I guess as a kid I was already a story lover and teller! It is hard to put a finger on what exactly set this experience apart – I think it's a whole set of things, which all bubble down to the story we are trying to tell. The story of early Dutch settlers shipwrecked in Bali was a great start – we imagined that from the wreckage they salvaged enough to put together a camp which impressed even the local Rajah!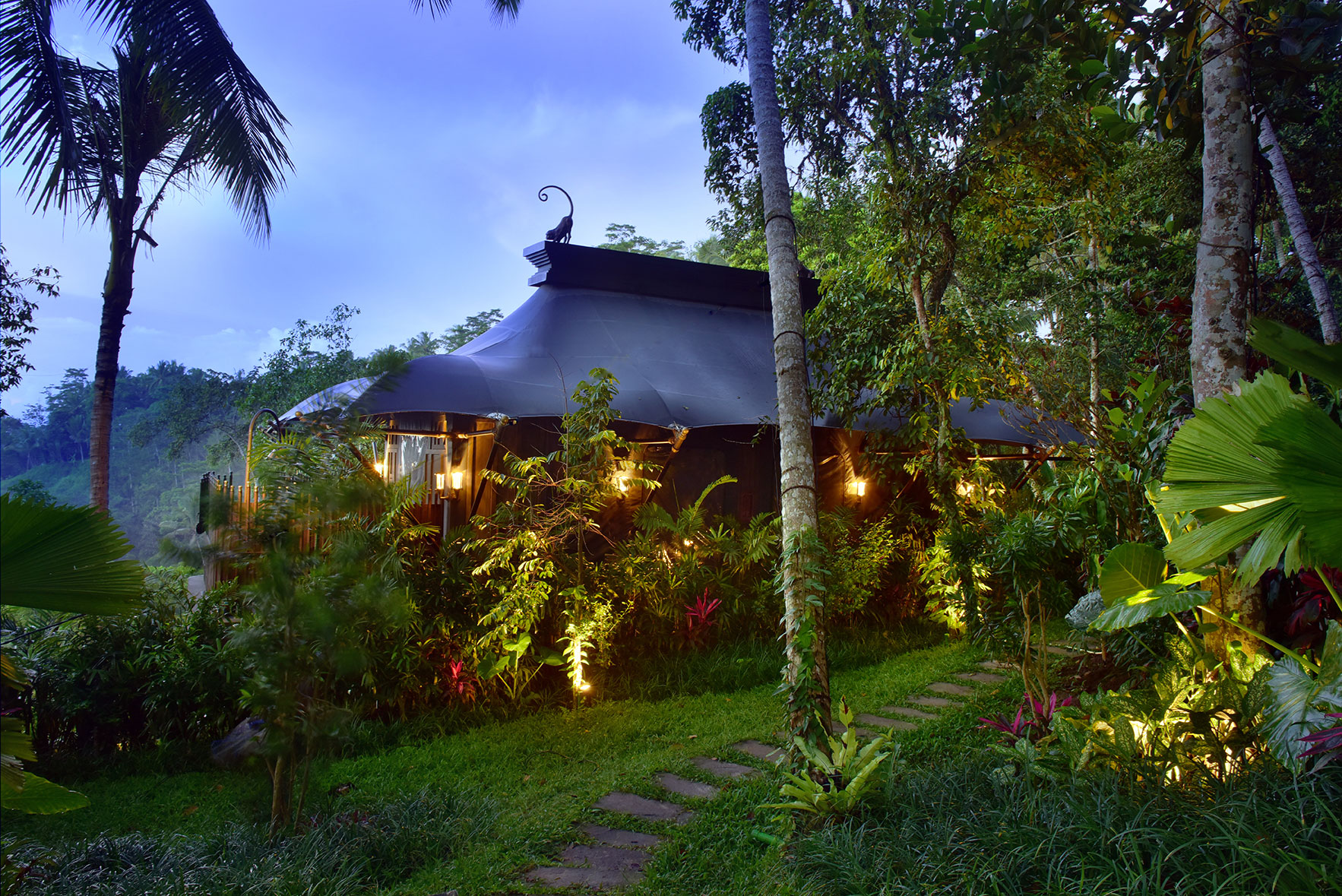 I convinced the owner to change tack and to build a 22 tent high yield low impact ecologically aware project that did not cut down even one tree in what is still a very dense jungle. I am very proud of that!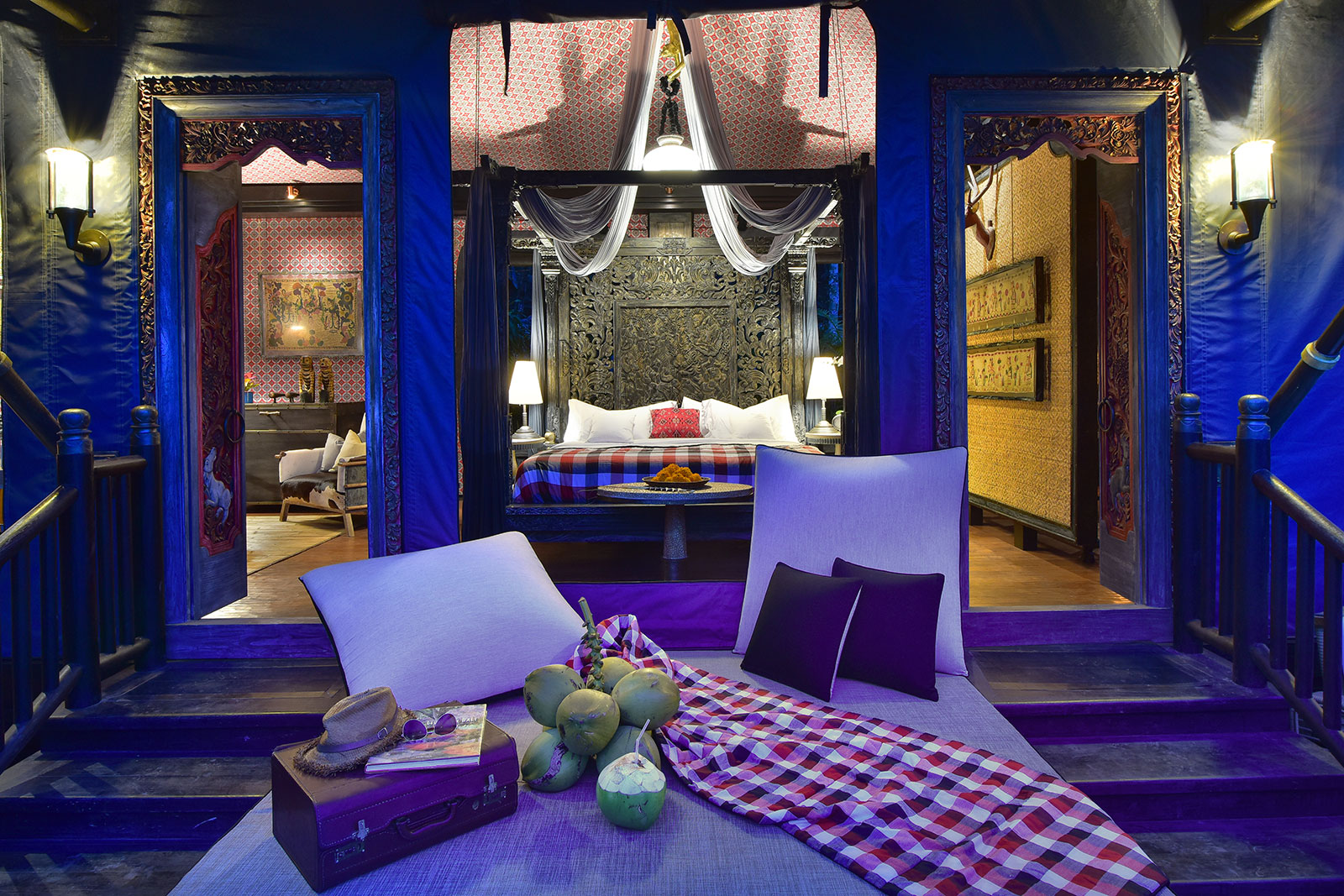 At BENSLEY I teach my designers that a great hotel stems from great DNA. What we do is very much like movie-making: a narrative that engages and surprises the audience, that they can relate to and even become a part of. One character is Mads Lange, the White Rajah of Bali – he came here around 1840 after a stint in Lombok, becoming a fantastically successful trader of coffee, rice, spices and much more. However the Dane's great skill was as a mediator: he was close to many Balinese rulers, and negotiated peace deals between the Dutch and the Balinese many a time.