Hotel de la Coupole MGallery Sapa
A marriage of Hill Tribe fashion and Parisian Haute Couture in the mountains of Vietnam.
In typical BENSLEY fashion, the magic of this project lies in its story. Sapa was once a sleepy market town but in 1914 it became the summer capital for French colonists escaping the summer heat of the Red River Delta. The Hotel de la Coupole recounts the tale of the French living amongst the hill tribes in the early 1900s, when the French Civil Authority moved all of its offices to Sapa for the summer.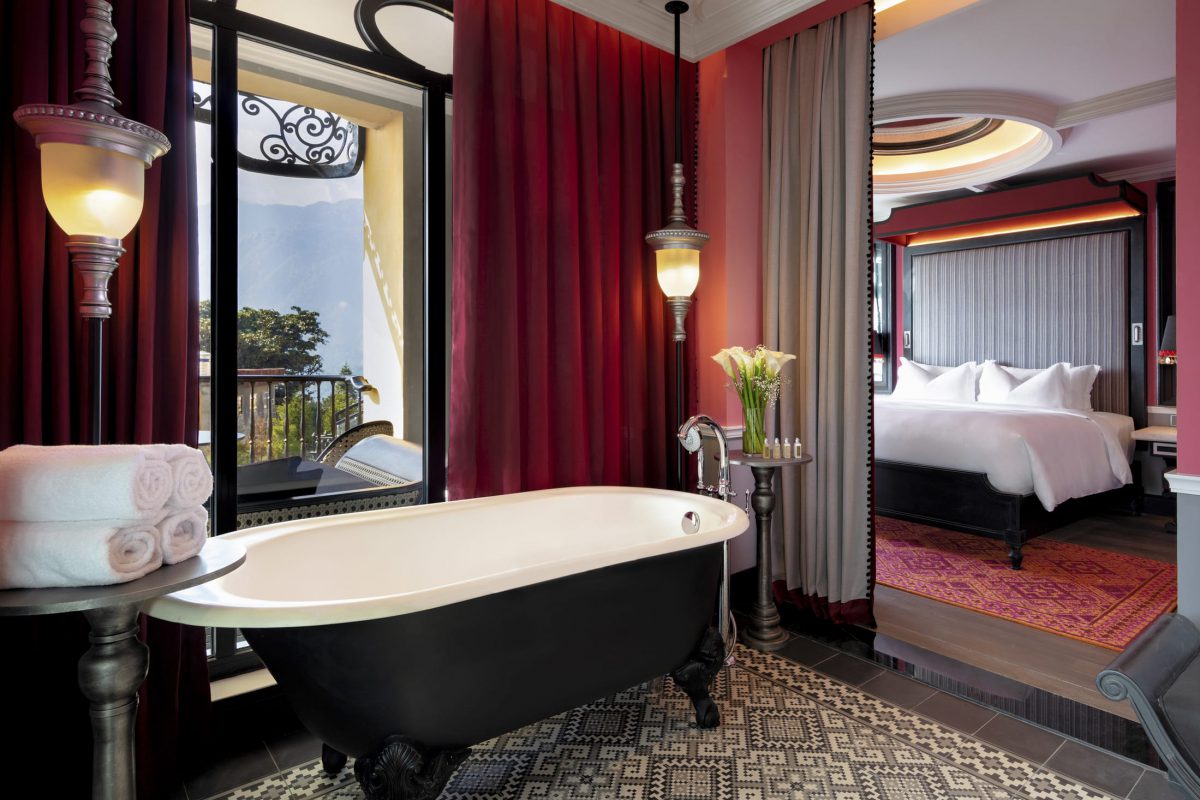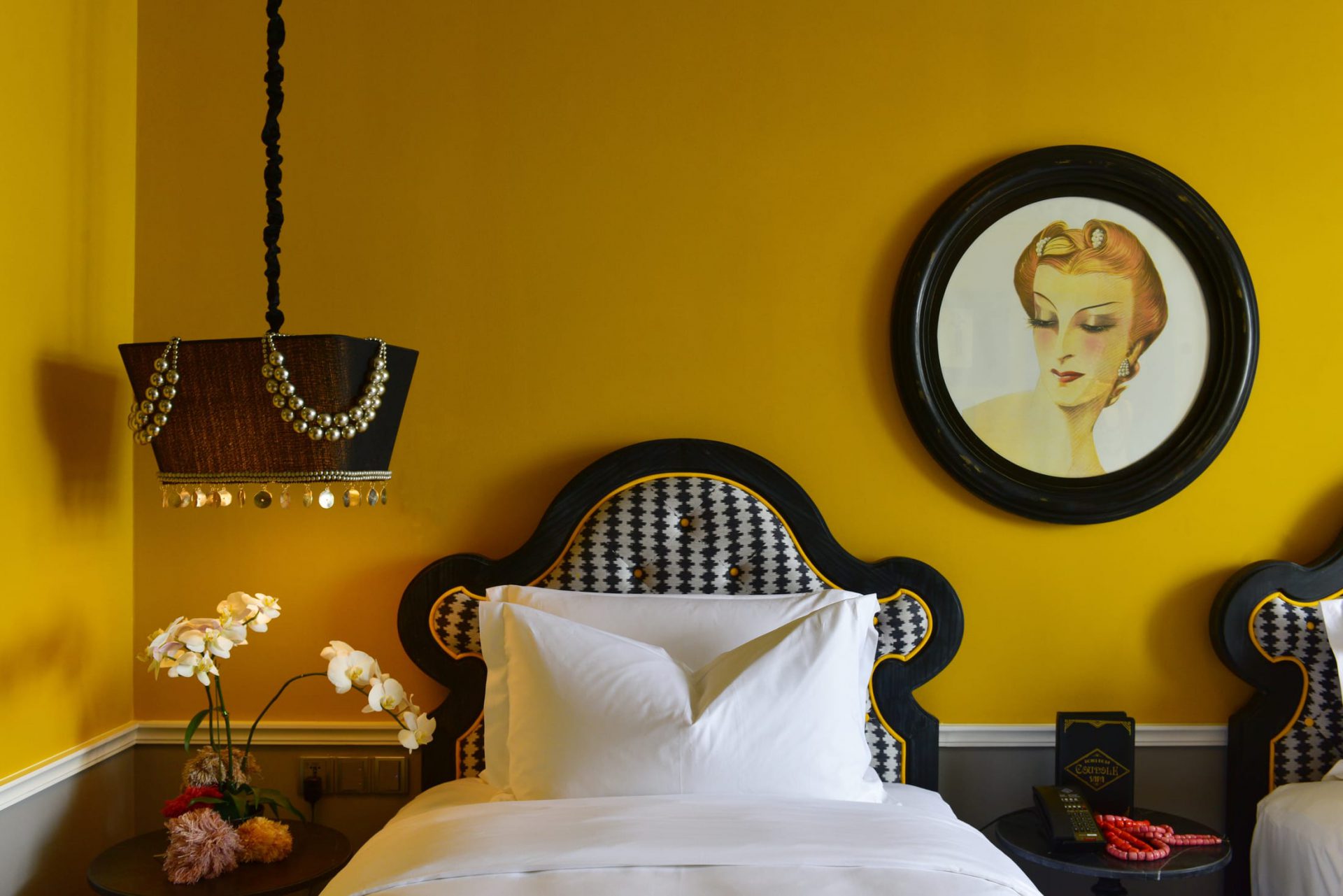 It is a constant comparison between Parisian Haute Couture and traditional Hill Tribe garments – the DNA of the project. The result is an enchanting palace in the clouds, embellished with 50 shades of mustard! The lobby alone is filled with antique trunks piled to the sky, flying hats and military apparel and hill tribe necklaces. All of these objects – including original storefronts from 1900s Paris – were sourced by Bill at flea markets in Paris, Lincoln, Bangkok, and many more places.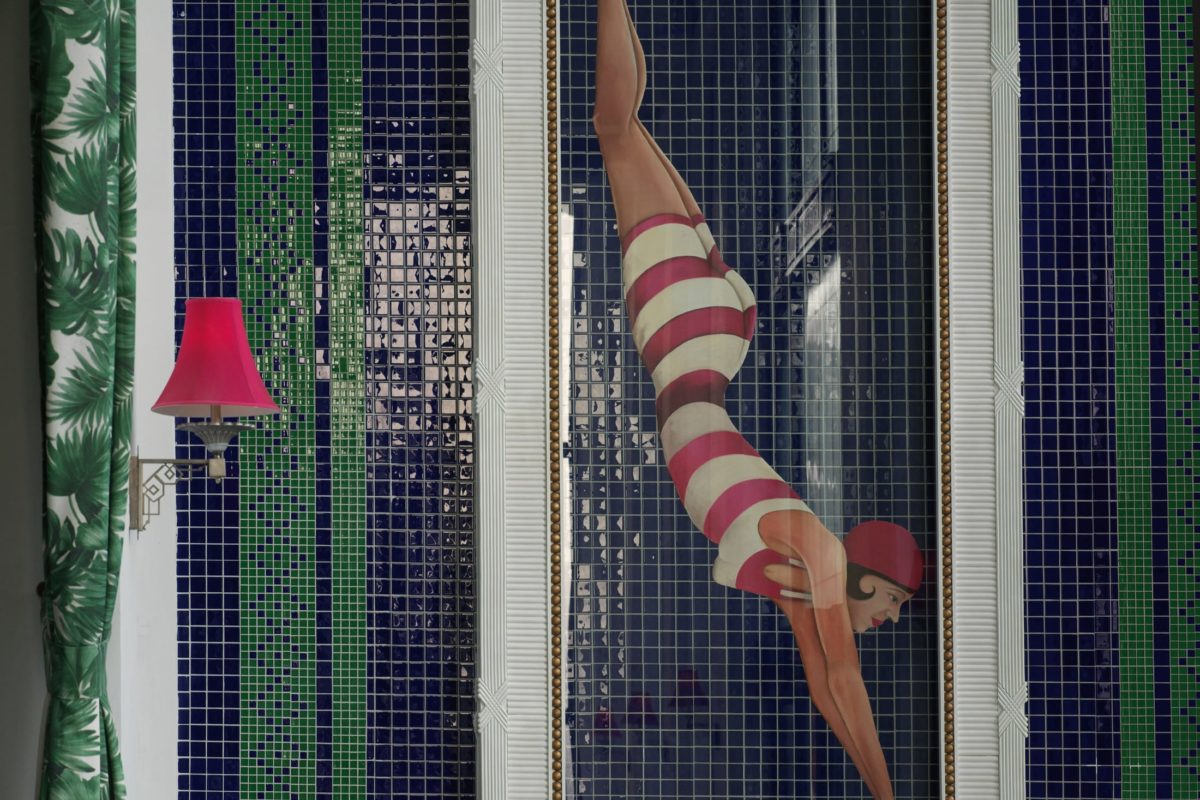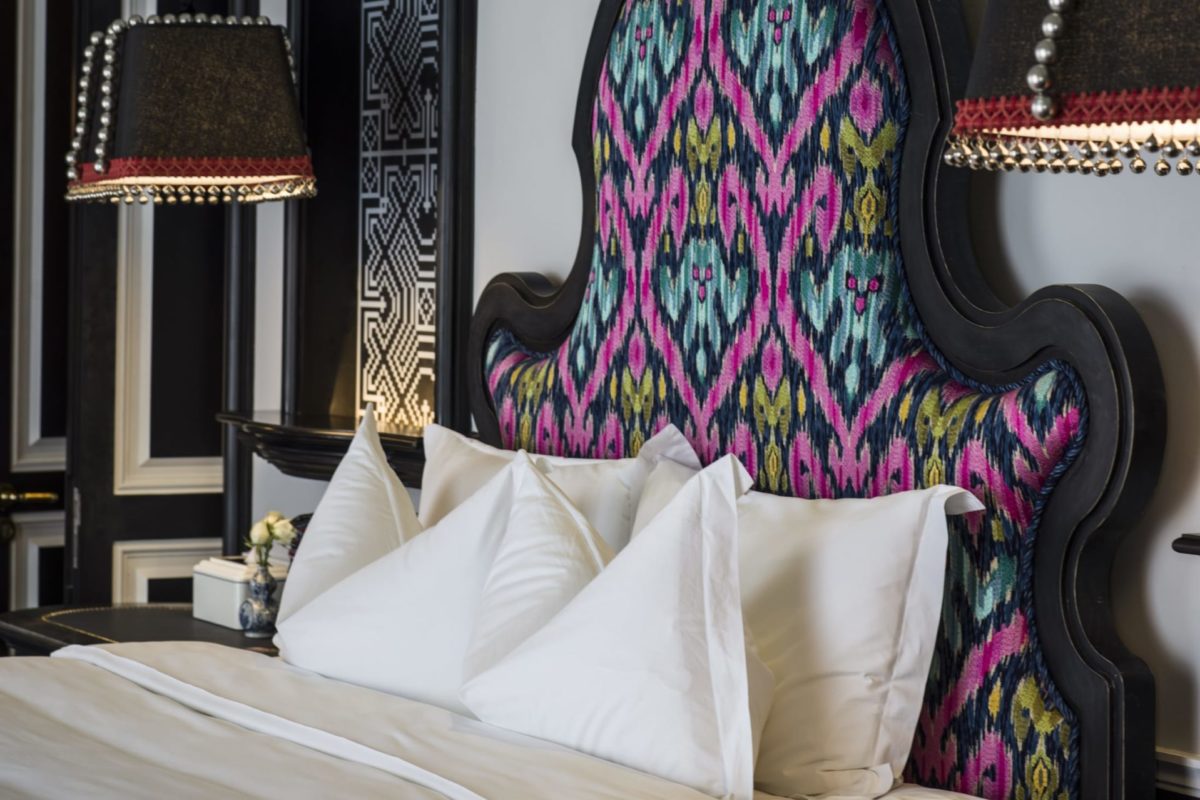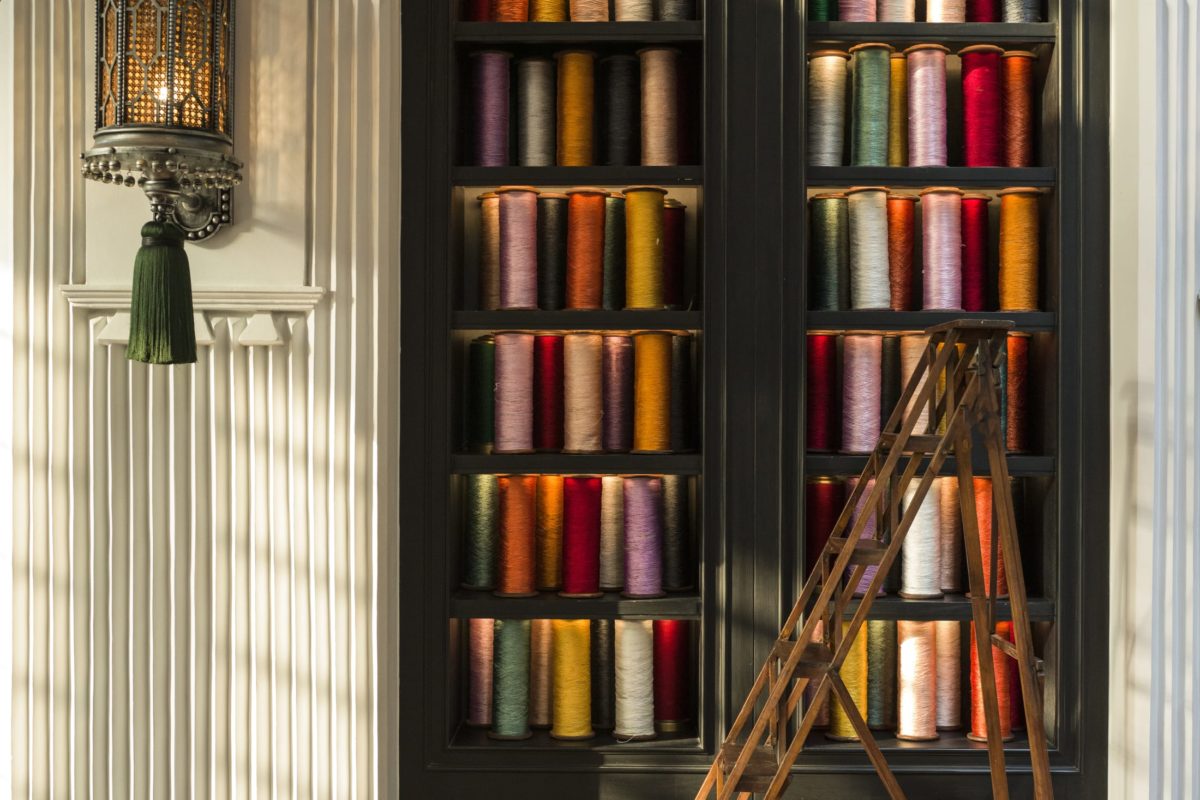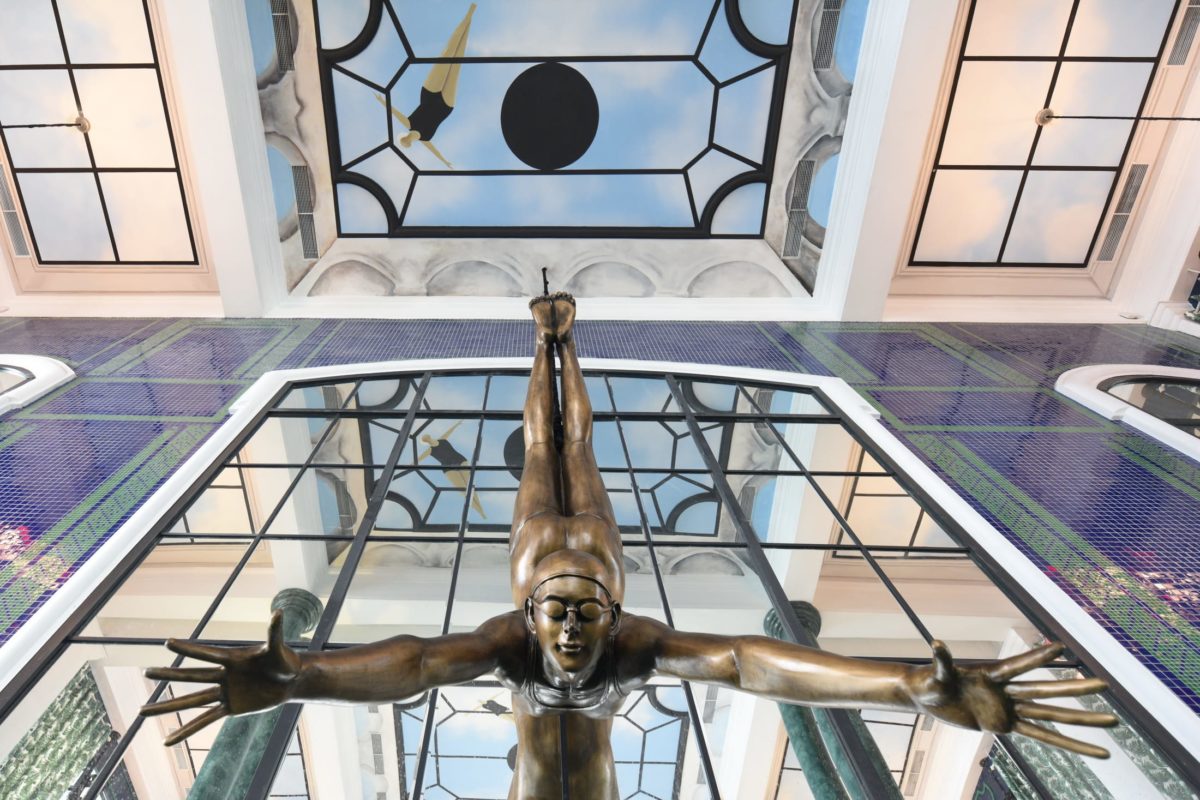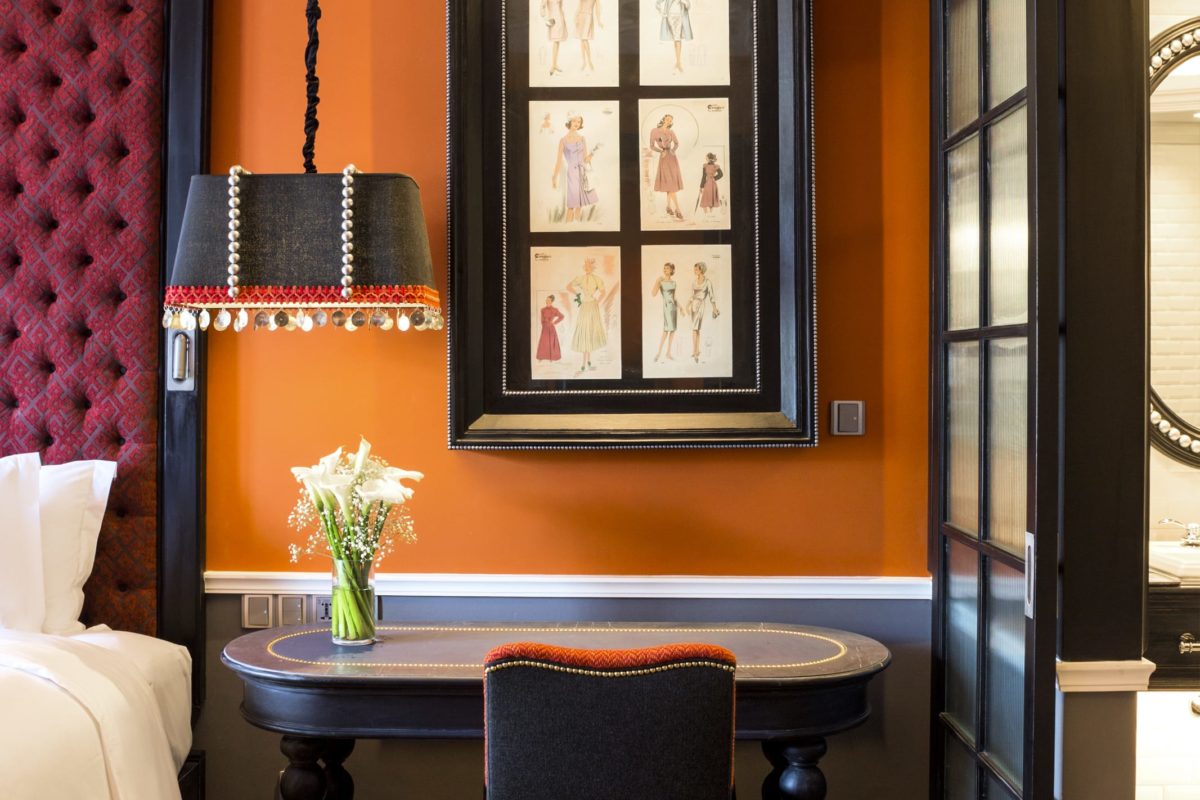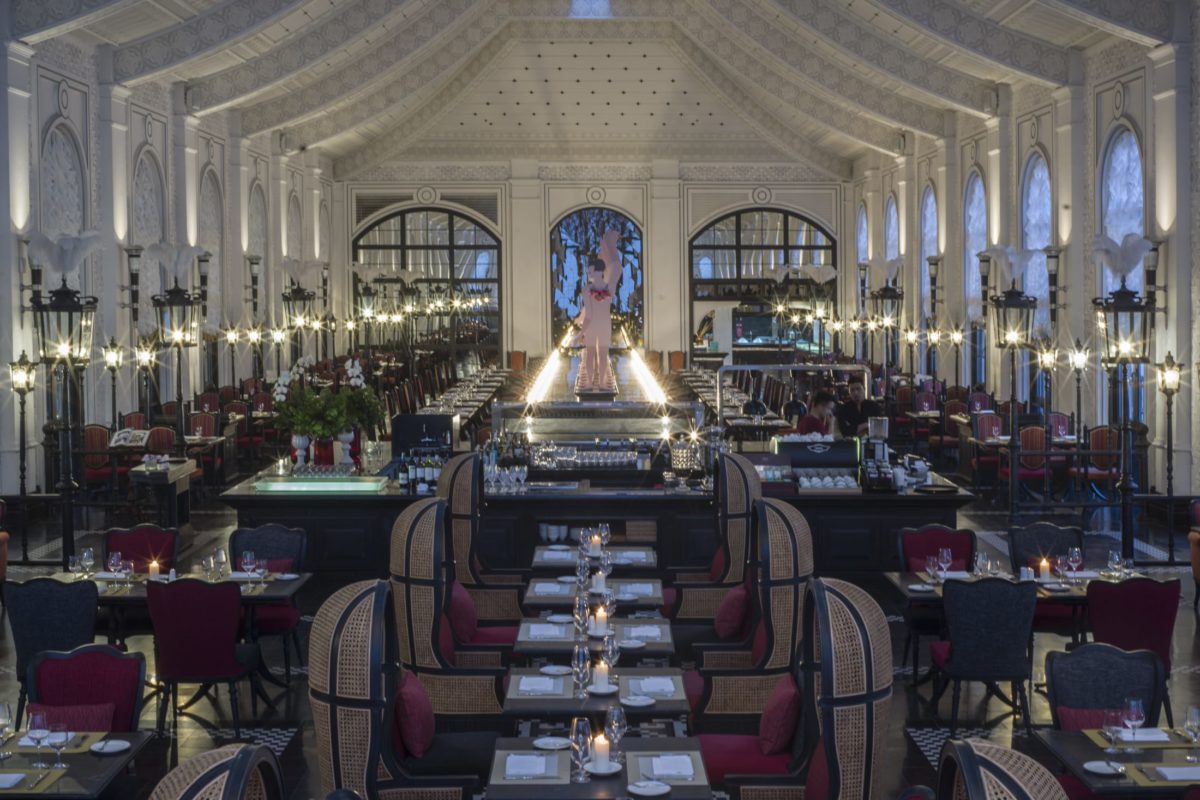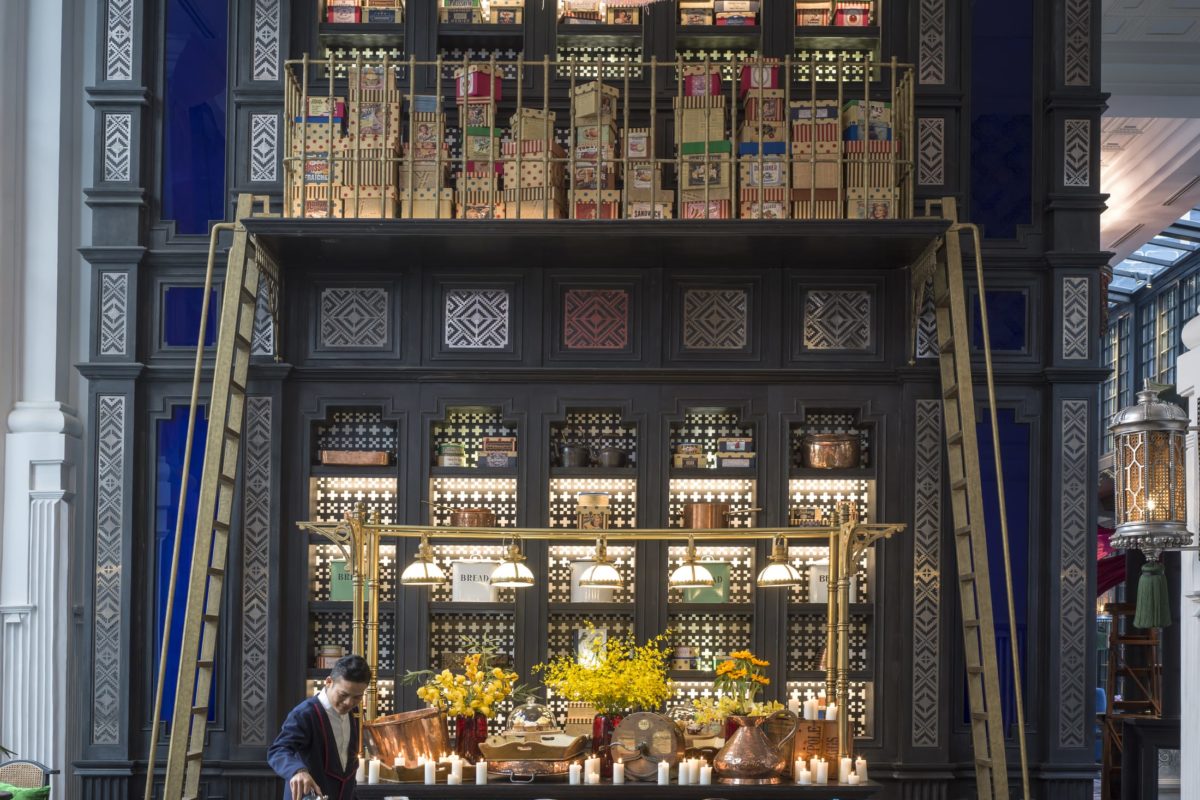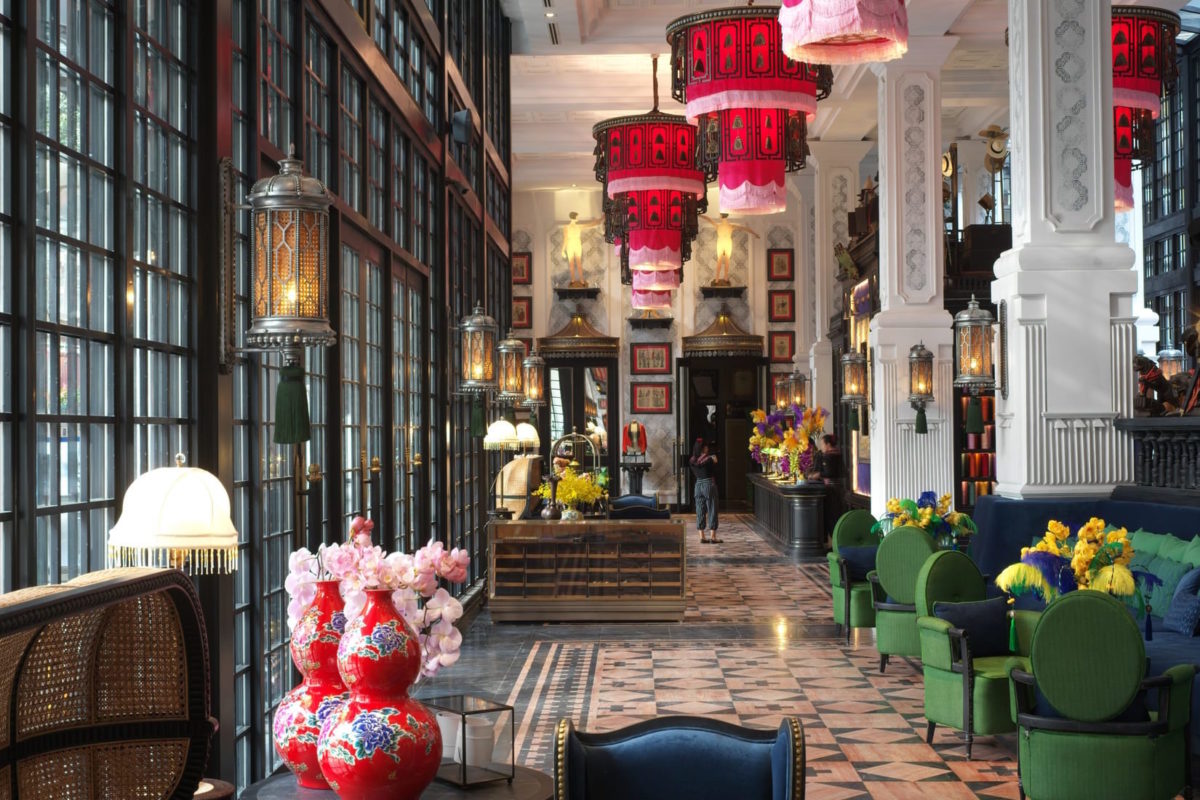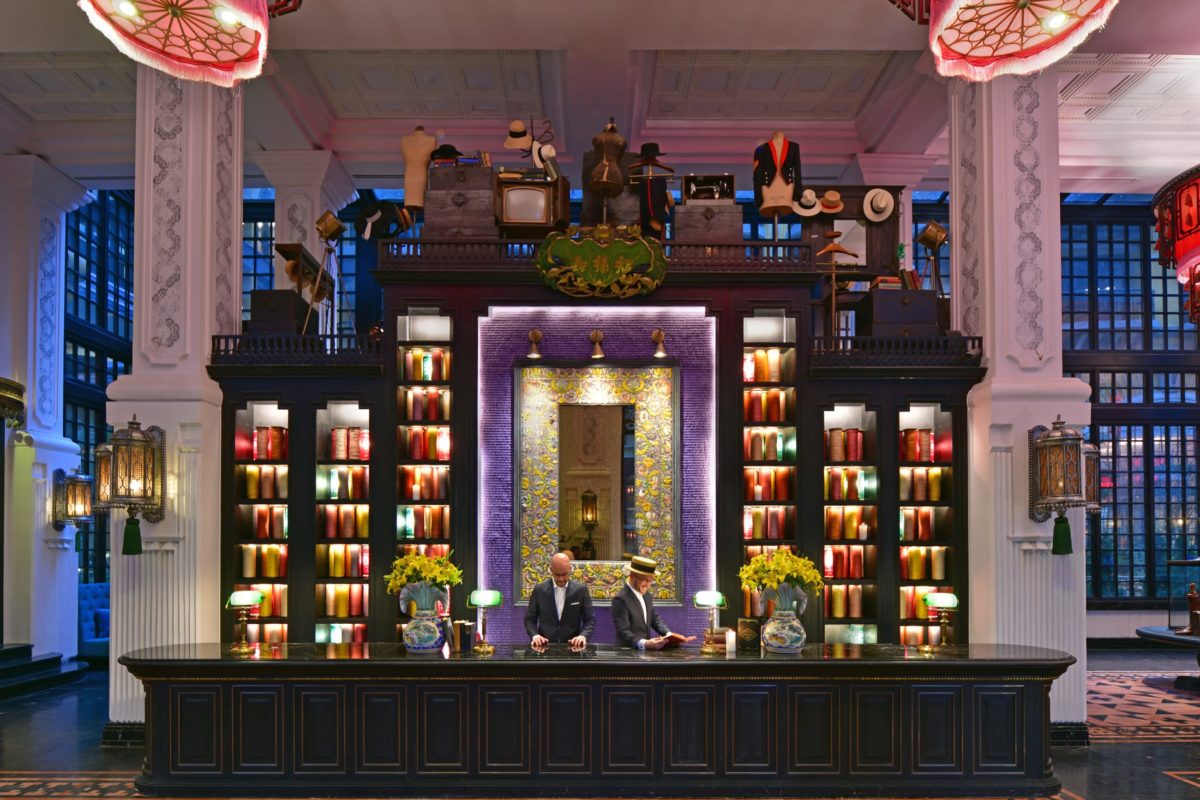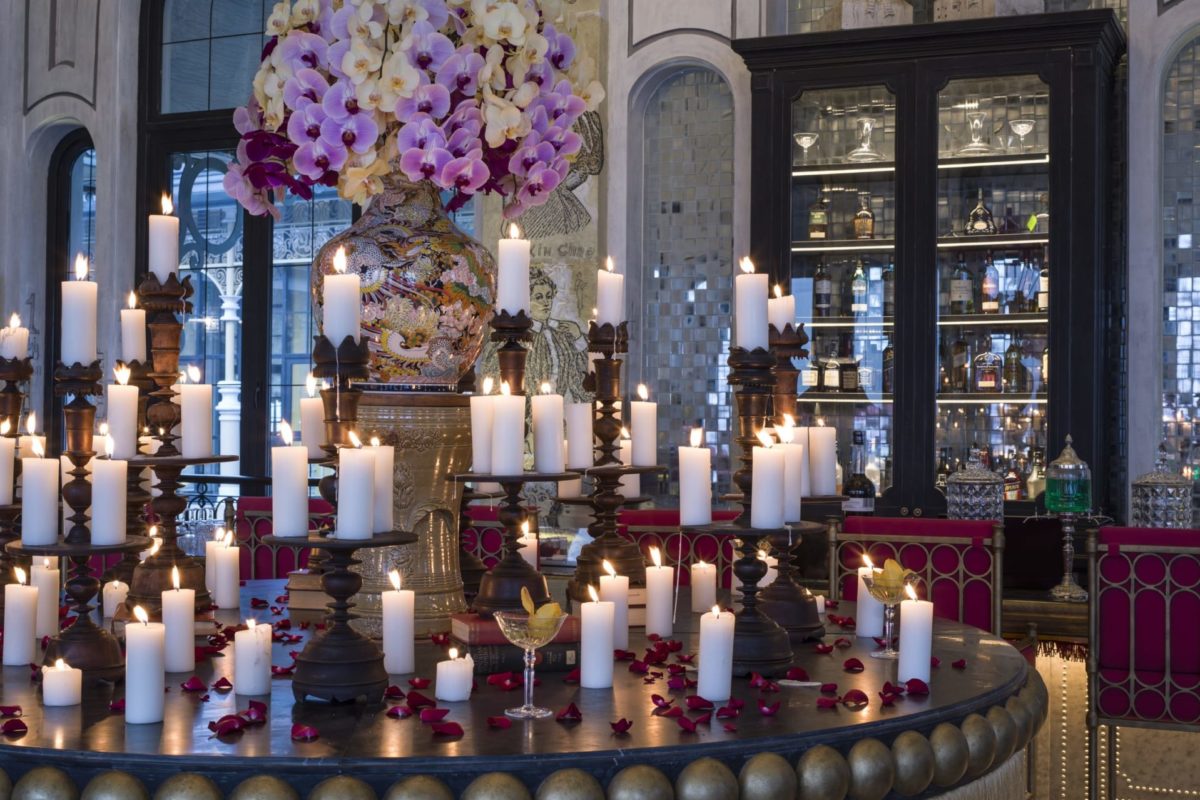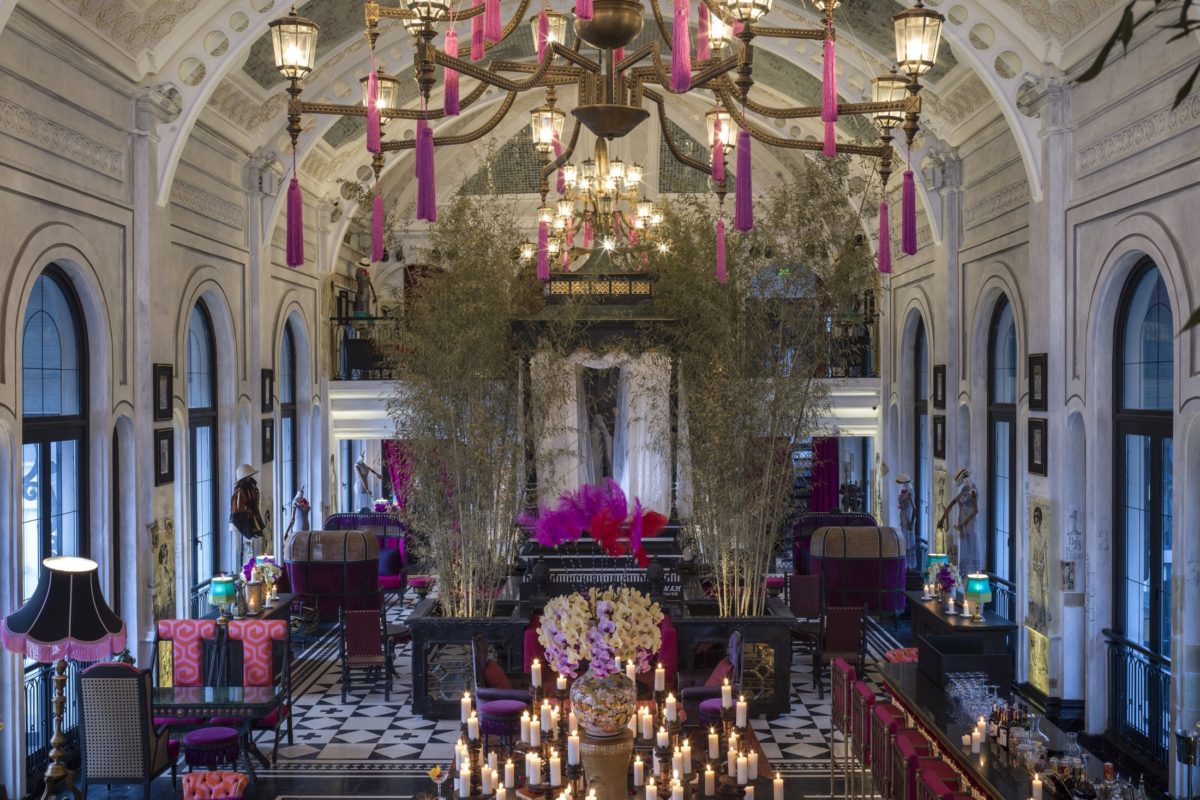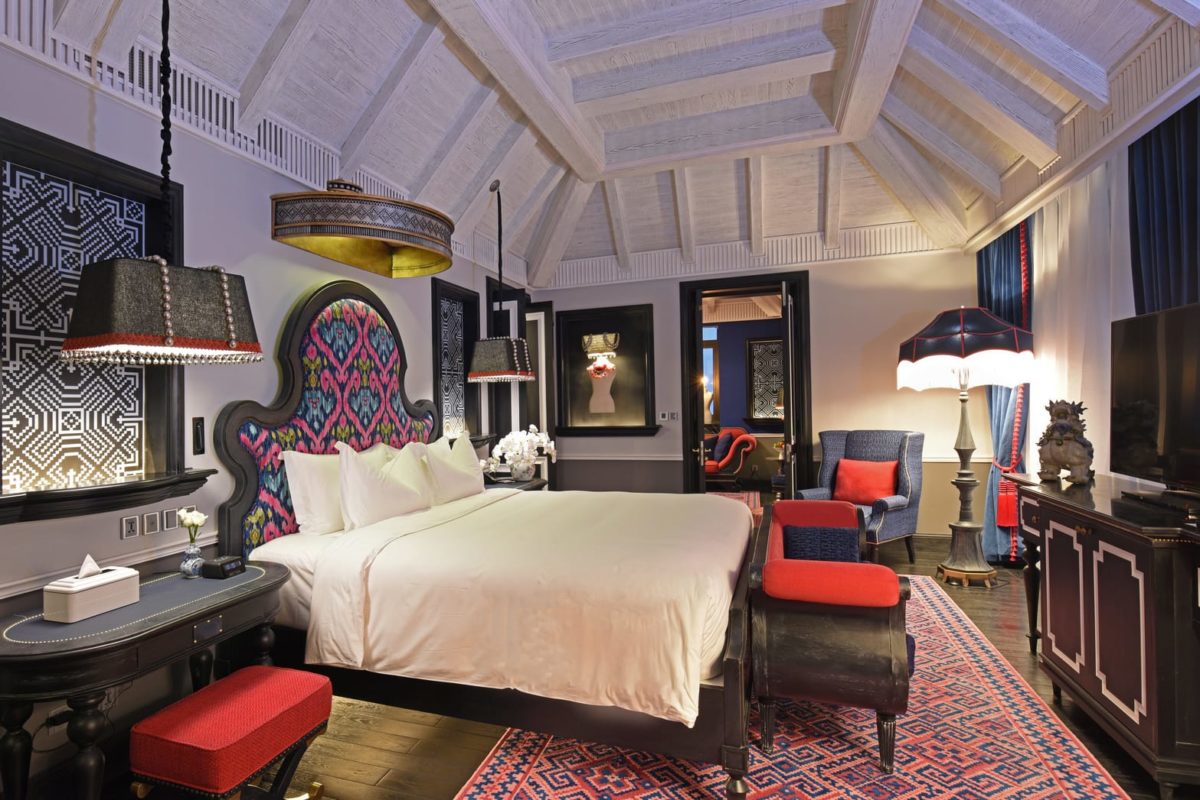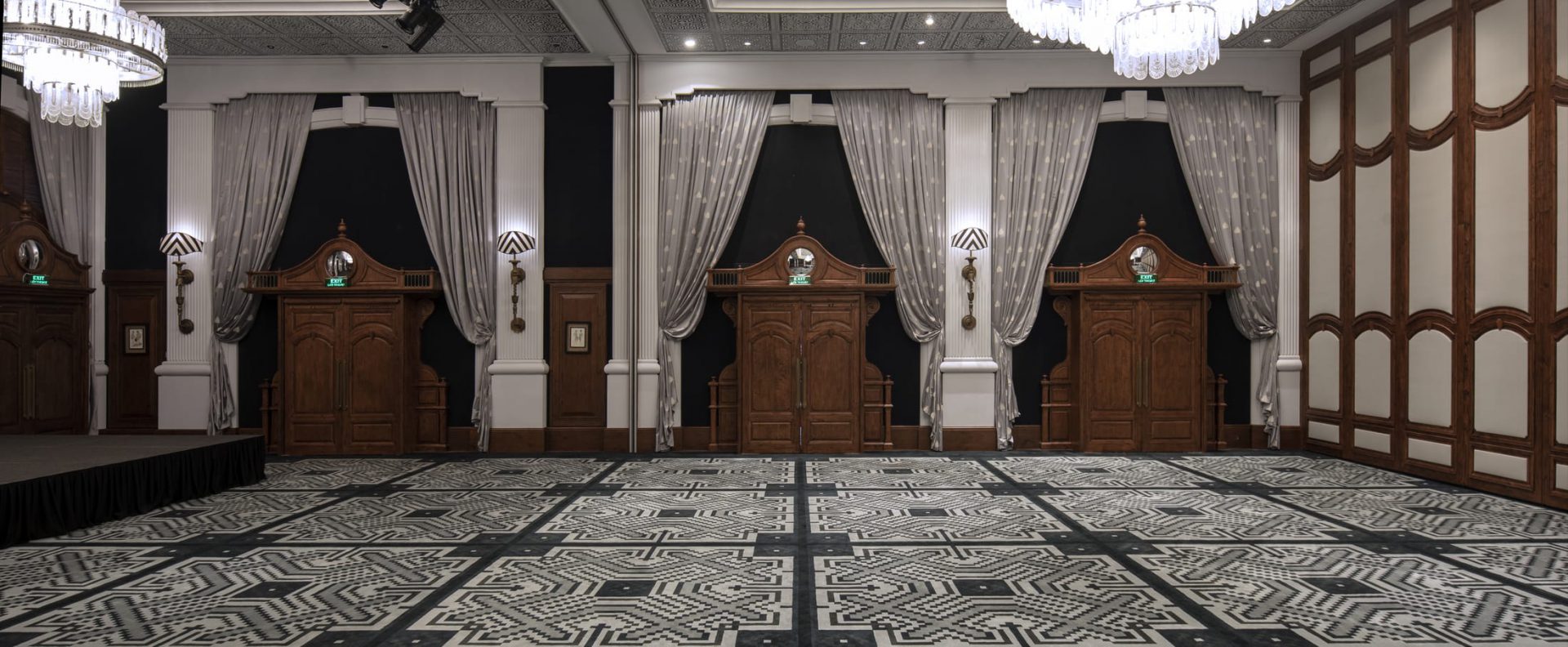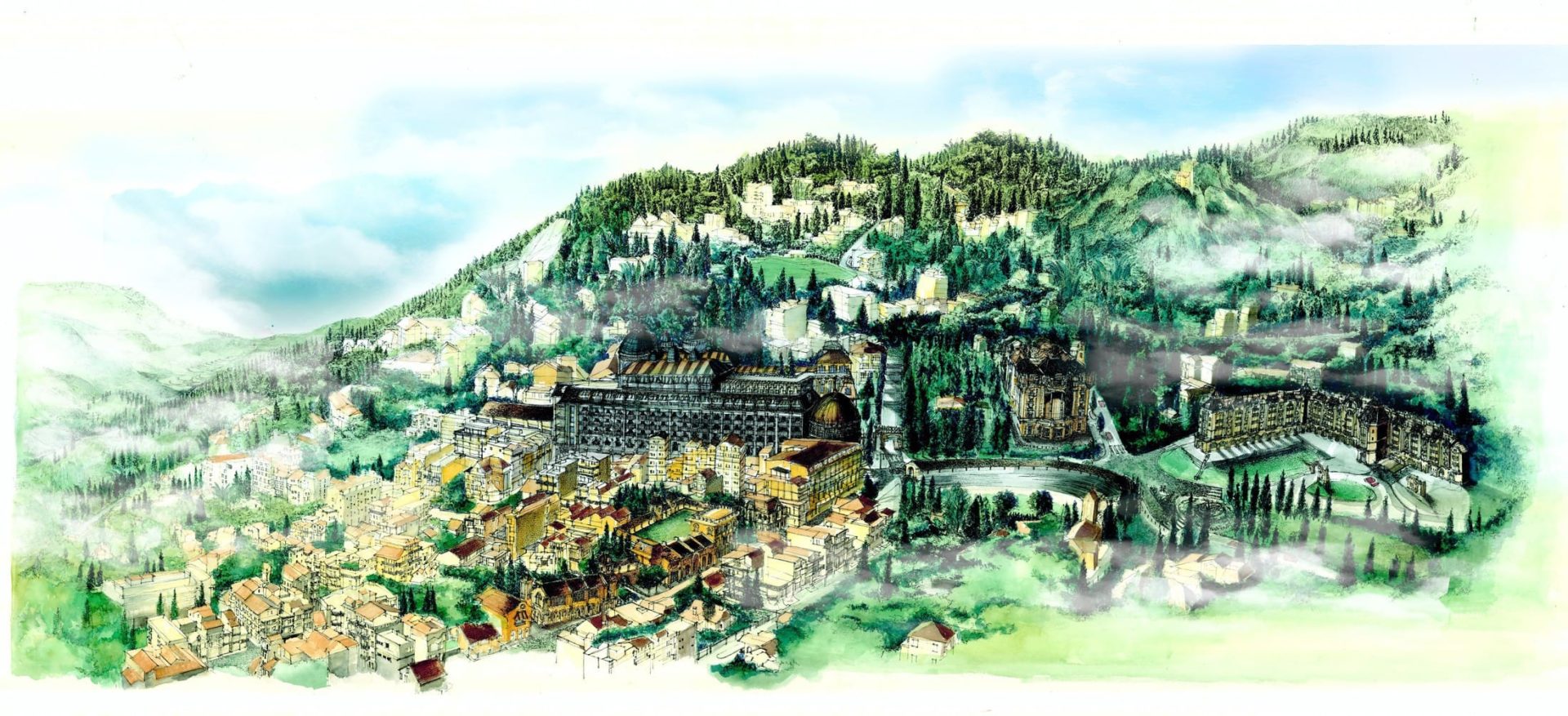 Shopping high quirk is one of our favorite past times. Some six years ago Jirachai and I were ferreting the less posh streets of north Paris and we came upon a 1930's Vietnamese bamboo hat covered with a white and watermelon polka dots. In one of my many buy-first-think-later moments, that hat was wrapped and on its way home to Bangkok within seconds. That little treasure inspired an entire hotel – the Hotel de la Coupole in Sapa, northern Vietnam in that I based the story of the hotel on how the local hill-tribes influenced the haute couture of Paris in the early 20th C.