A seemingly ancient palace on the banks of Lake Pichola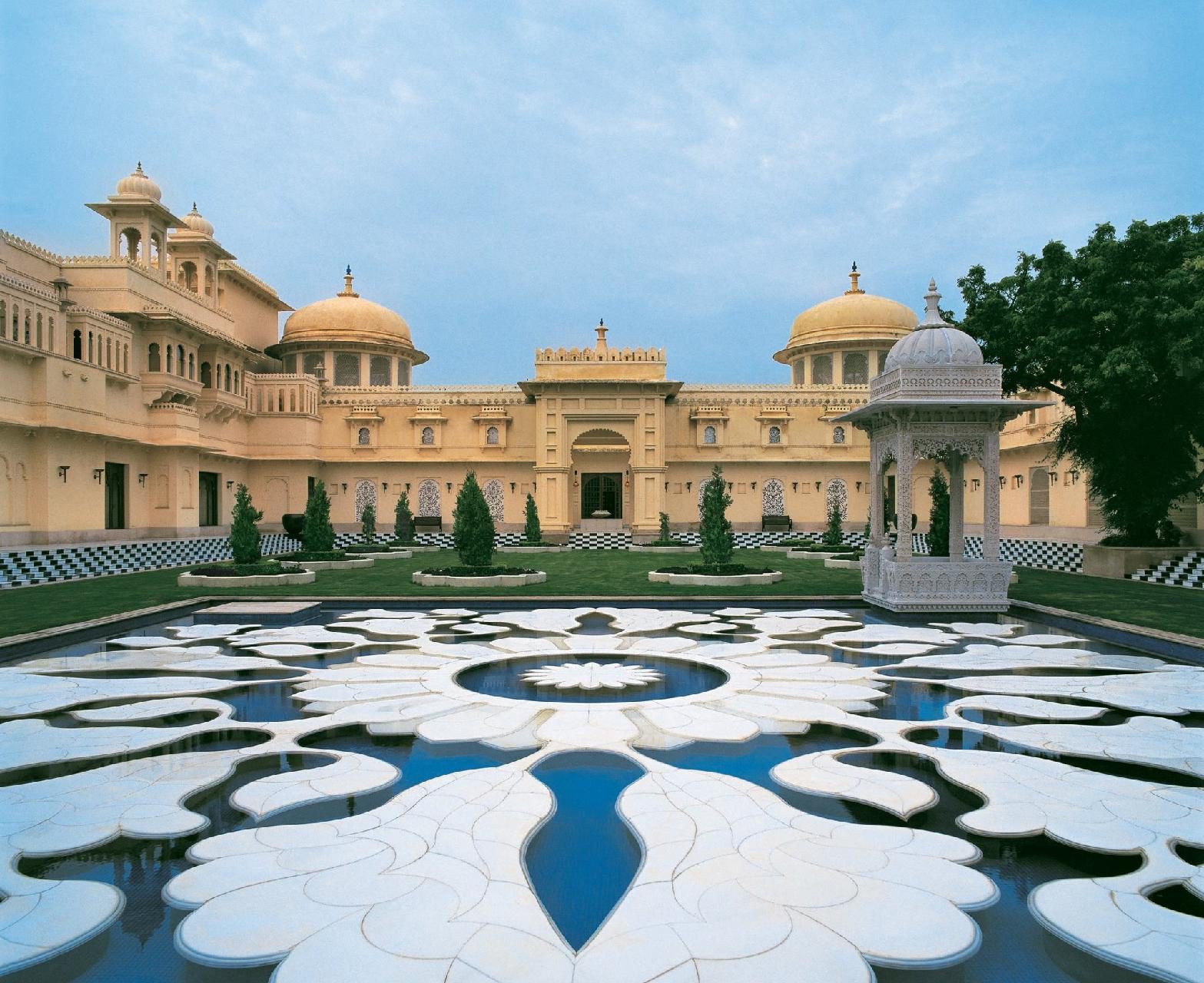 Occupying 30 acres of former hunting grounds on the banks of Rajasthan's stunning Lake Pichola, facing the city of Udaipur, the old Rajput capital of Mewar fabled for its 1th century palaces, Udaivilas is an Indian palace hotel. But there is nothing 'bling' about this palace,voted by the readers of Travel and Leisure as the best in the world when it opened in 2007.
Udaivlilas appears as though it has always been there. Even though it is totally new, built from modern bricks and mortar, it is steeped in history. Its landscaped gardens, massive fortified walls and gates, profusion of domes, cupolas, arches and pavilions, grandiose tiled courtyards, decorative fountains and reflecting pools, open air corridors flanked by hand-carved stone columns, hand painted murals, inlay and sumptuous interests recreate the style of the palaces of the Mewari princes who ruled 300 years ago. Every detail here aside from the wireless connections, is traditional and opulent. On this project the architect was Nimish Patel of Abhikram, while the interiors were by my friend Jeffrey Wilkes of LTW Designworks.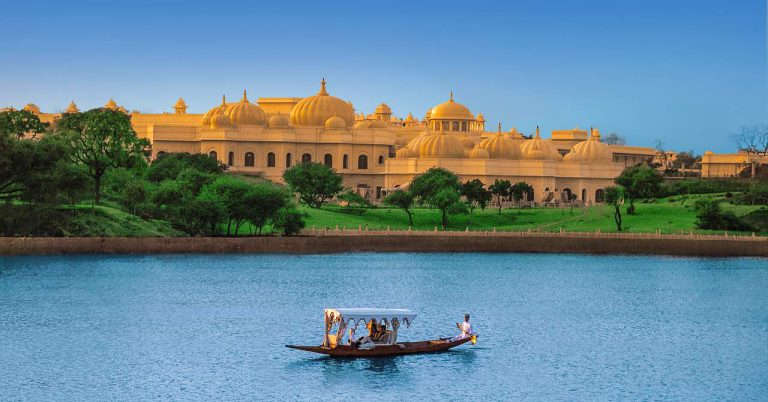 In our drawings we borrowed the traditional Mughal miniaturized style of painting in our concept drawings. Using false flat perspectives, a riot of colors accentuated by some 300 sheets of gilt and fanciful ancient symbols for trees and human figures, we came up with 45 metres of drawings. Most of our ideas were adopted.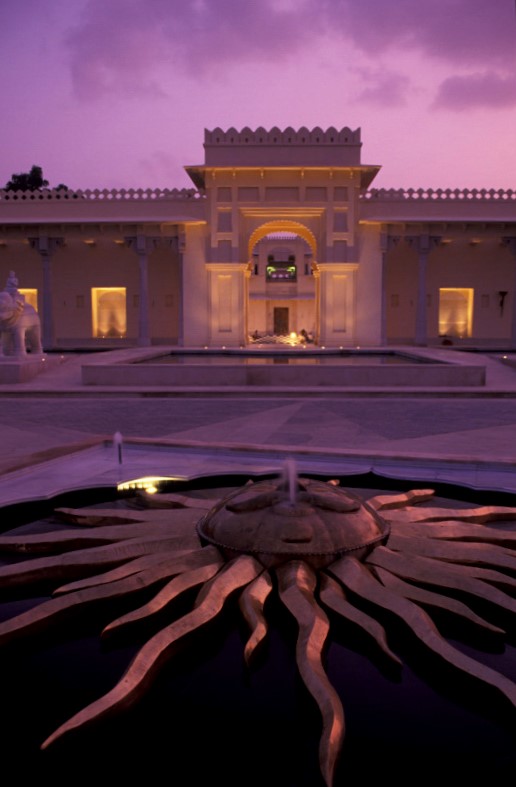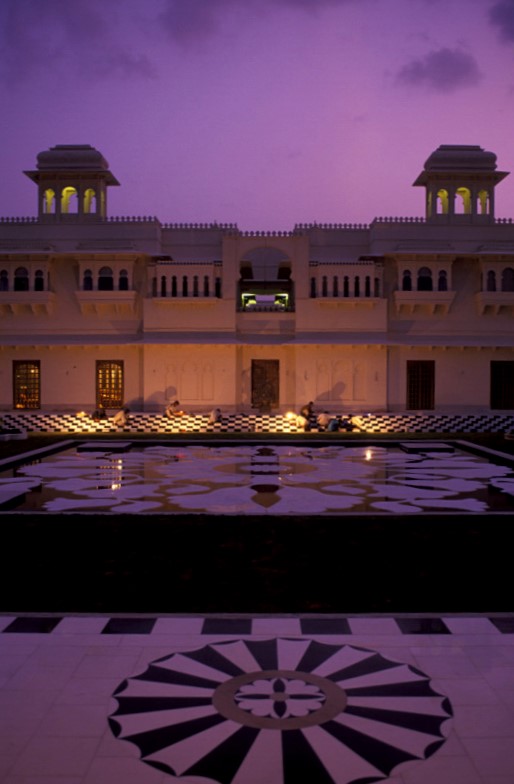 A labyrinth of underground service tunnels allow staff in golf buggies to whiz fresh and ever so hot meals to rooms. Guests are left to walk undisturbed at ground level without the constant passing of laundry, engineering, room service and guest delivery buggiest.

We were constantly amazed at how Indian craftsmen could interpret and execute out patterns – from pavings to tabletops – with intricate detail and beauty.