A turn of the century tale, steeped in the history of the nearby Hanoi Opera House and all its famed stars, who once caroused here.
As with all BENSLEY projects, Bill approached Capella Hanoi with the mindset of a storyteller, intent on teaching guests something new and creating unforgettable experiences. This began with a tale to tell…
Many decades ago, before the war and all that preceded it, this was a small boutique hotel – "une petite auberge", for those passing through Hanoi to see the Opera. With the charming opera building only steps away, it was the perfect spot. One guest was so enamored with the building, he decided to buy it, and over time he transformed it into the place to be in Hanoi. Some years later it changed hands, becoming a depot during war times, crates of dynamite shuffling in and out while dust gathered on velvet chaise lounges and crystal chandeliers. Soon after  the site passed into the hands of a wealthy Vietnamese man – a lover of Opera.
This gentleman began a vast renovation, returning the building to its former glory as a five star -miniscule- hotel of great taste and a little madness. This little palace tells the story of 47 different actors, opera singers, composers, stage and costume designers, and spectators who have passed through Hanoi over the last 150 years. Each suite trumpets the wonderful stories of the mischievous high society which passed through its doors. The story is told with over a thousand pieces of original memorabilia, costumes, theatre programs, photographs, set, opera spectacles, and original portraiture art by the incredible Kate Spencer. All of this fanfare on display in what was Asia's most wonderful place to frolic, to carouse, and then, just before sunrise, to put one's head down.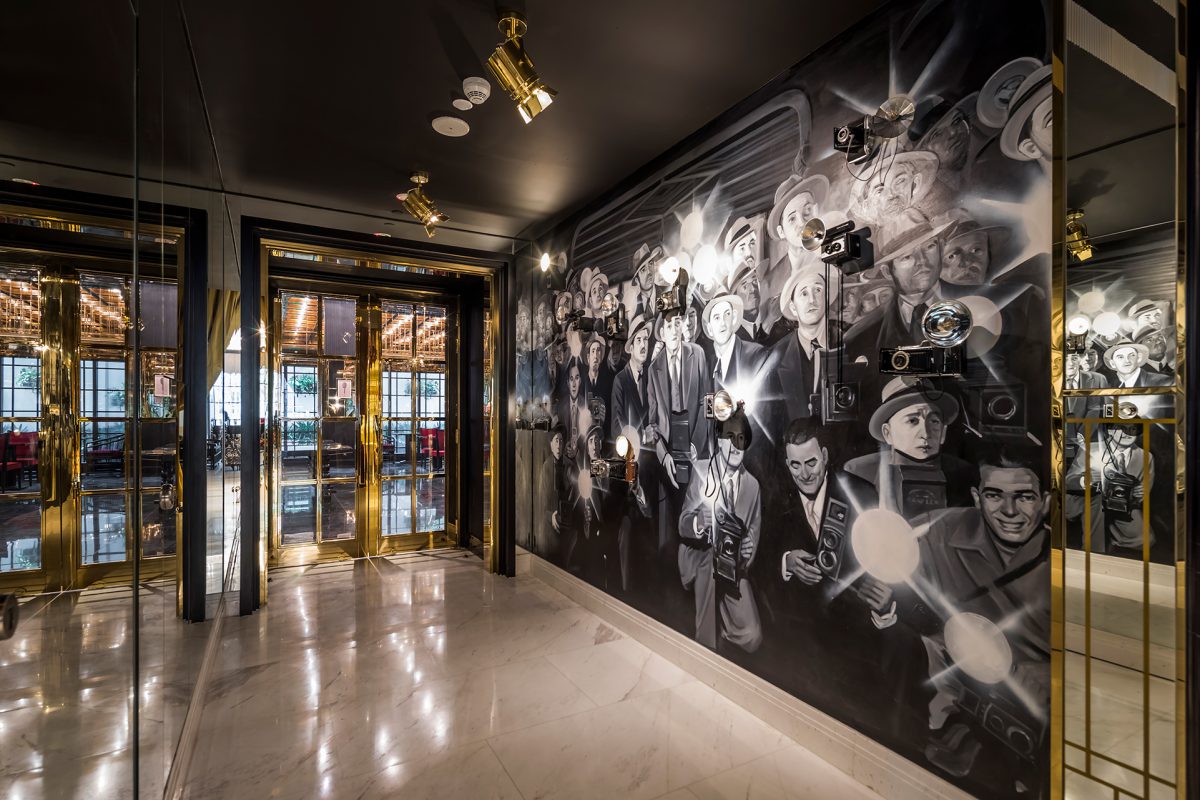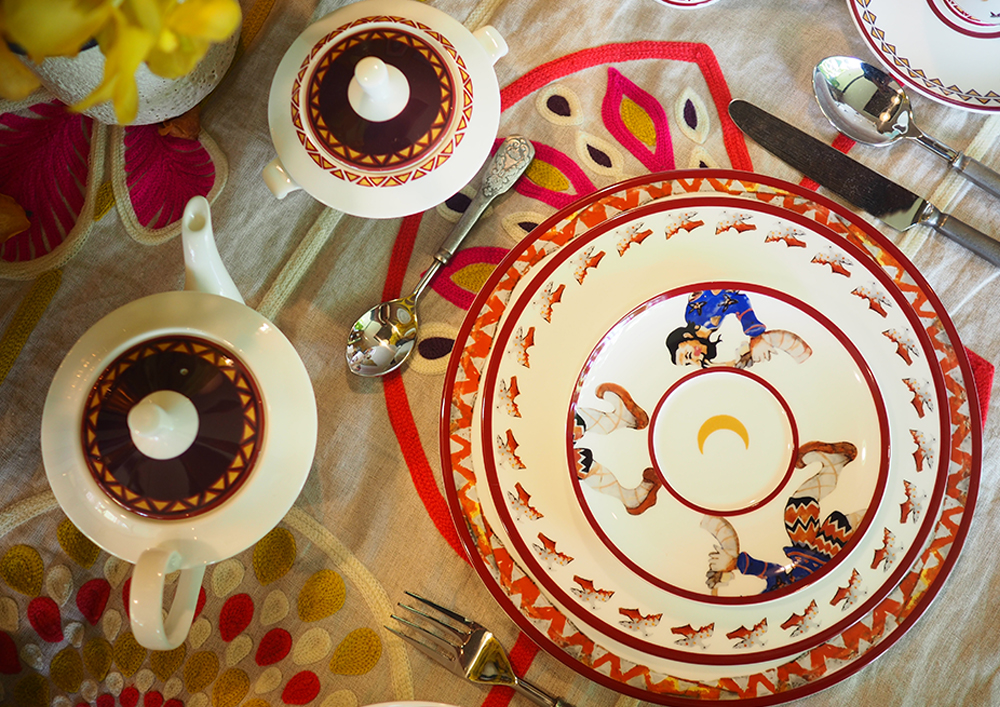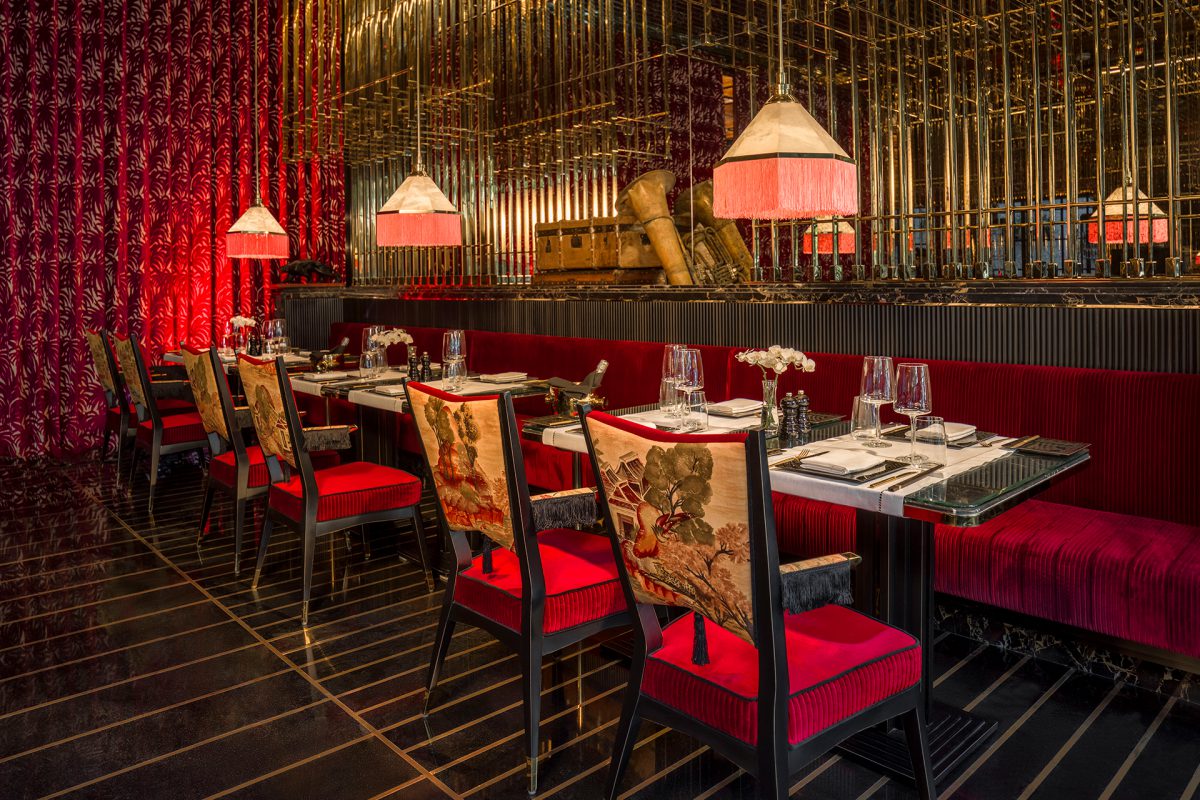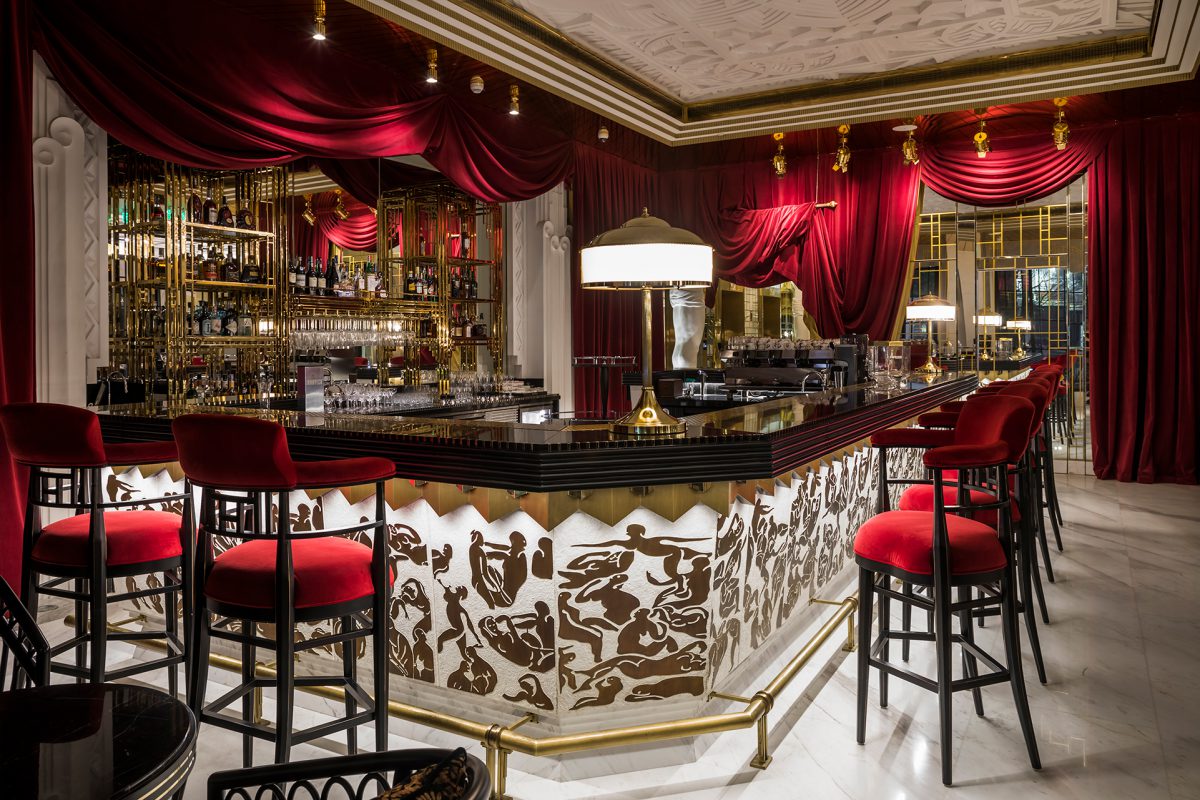 The hotel is home to Backstage restaurant, just off the Lobby – as its' name hints, it is inspired by the backstage of Operas and theatres which our many characters would have spent time in performing and rehearsing in, so it is filled with antique trunks, costumes, stage props and accessories – all that one needs to get ready for a show. Bill personally collected vintage gowns, wooden shoe moulds and fantastic trunks for this brasserie, where he imagines actors might have met before or after a show. The artwork was designed in collaboration with William Barrington Binns a series of essential antique accessories for actresses and actors, all shot in pink, whilst the tableware was designed in collaboration with Kate Spencer.
There is also the Diva's Lounge, which celebrates the many Divas of Capella Hanoi. It features an original antique Zinc bar and 1700s fireplace – both found by Bill while antique hunting – which meld with Vietnamese inspired rugs and detailed furniture, all custom designed by BENSLEY. The menus were also designed by the studio, complete with Diva illustrations and an accompanying Diva memory game.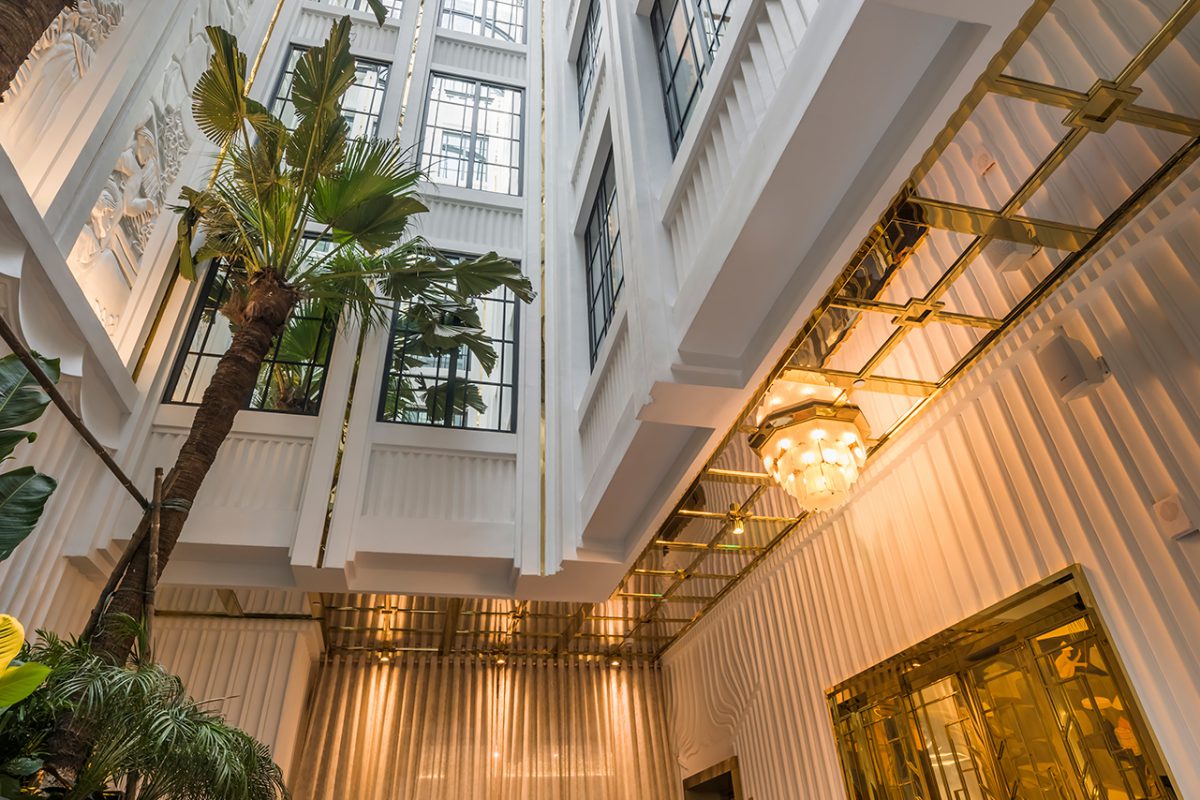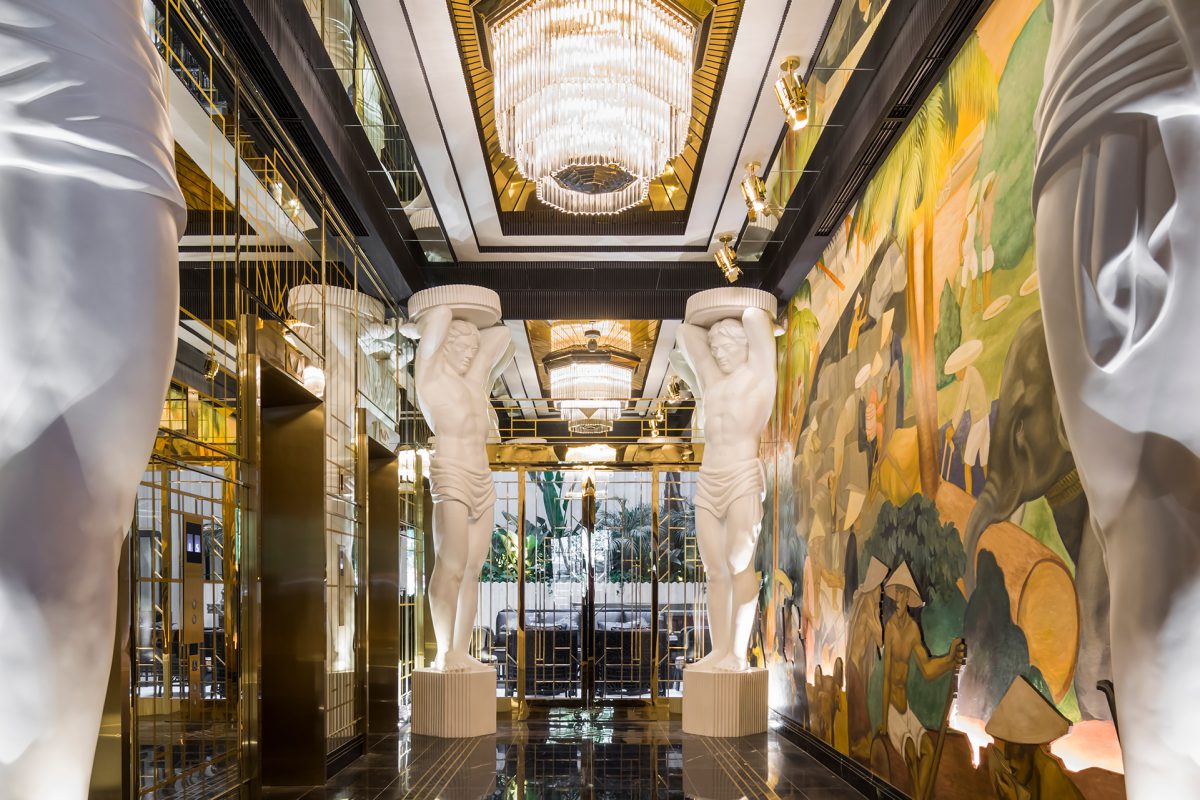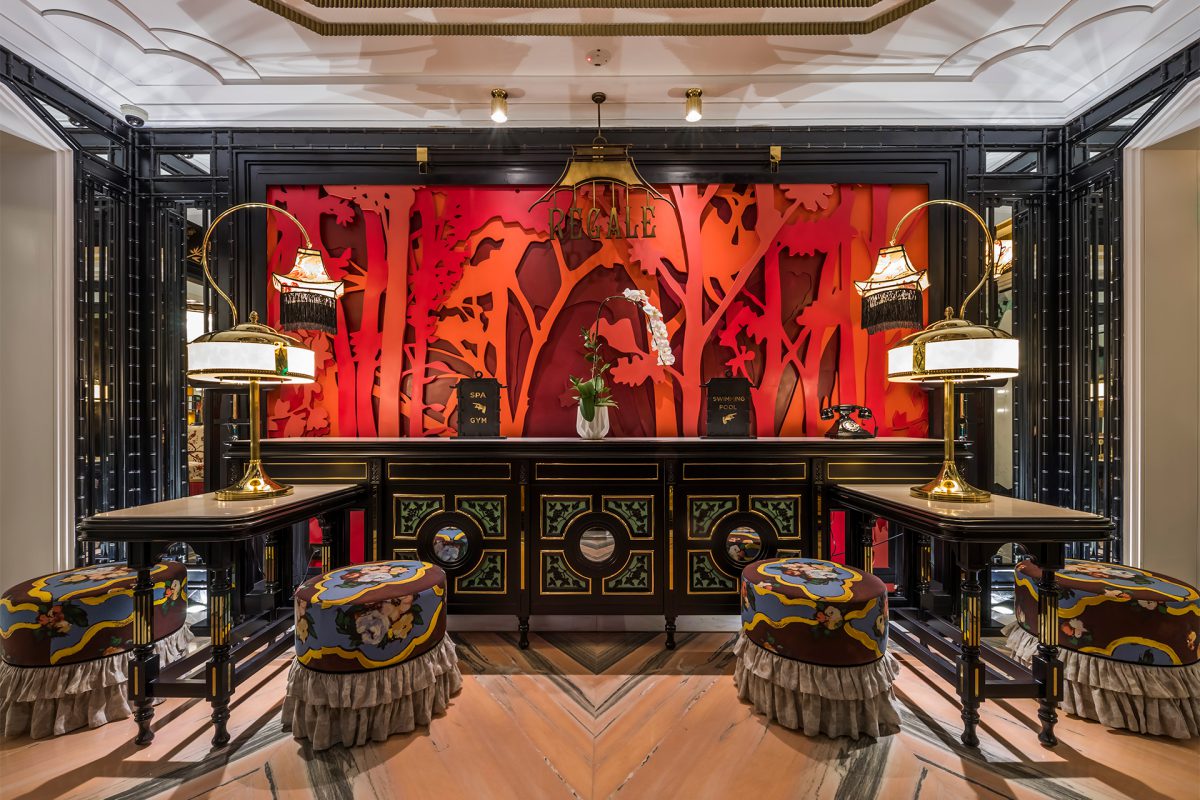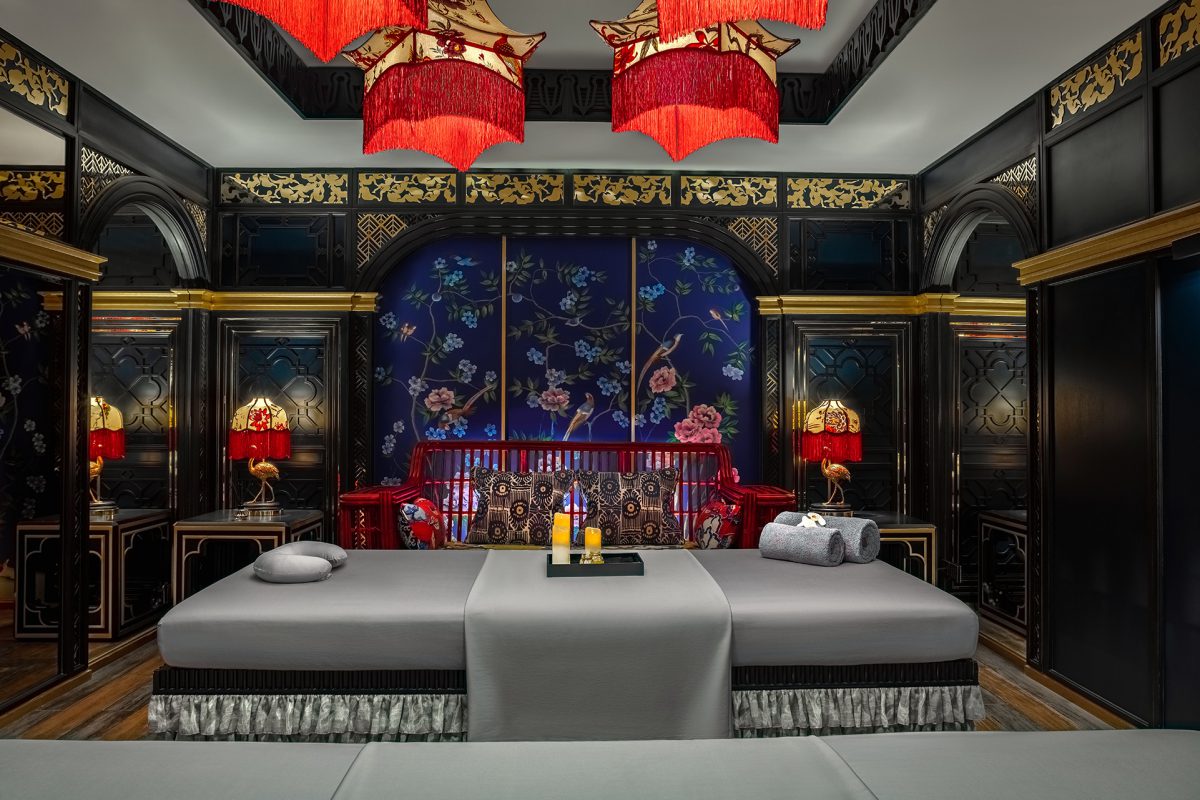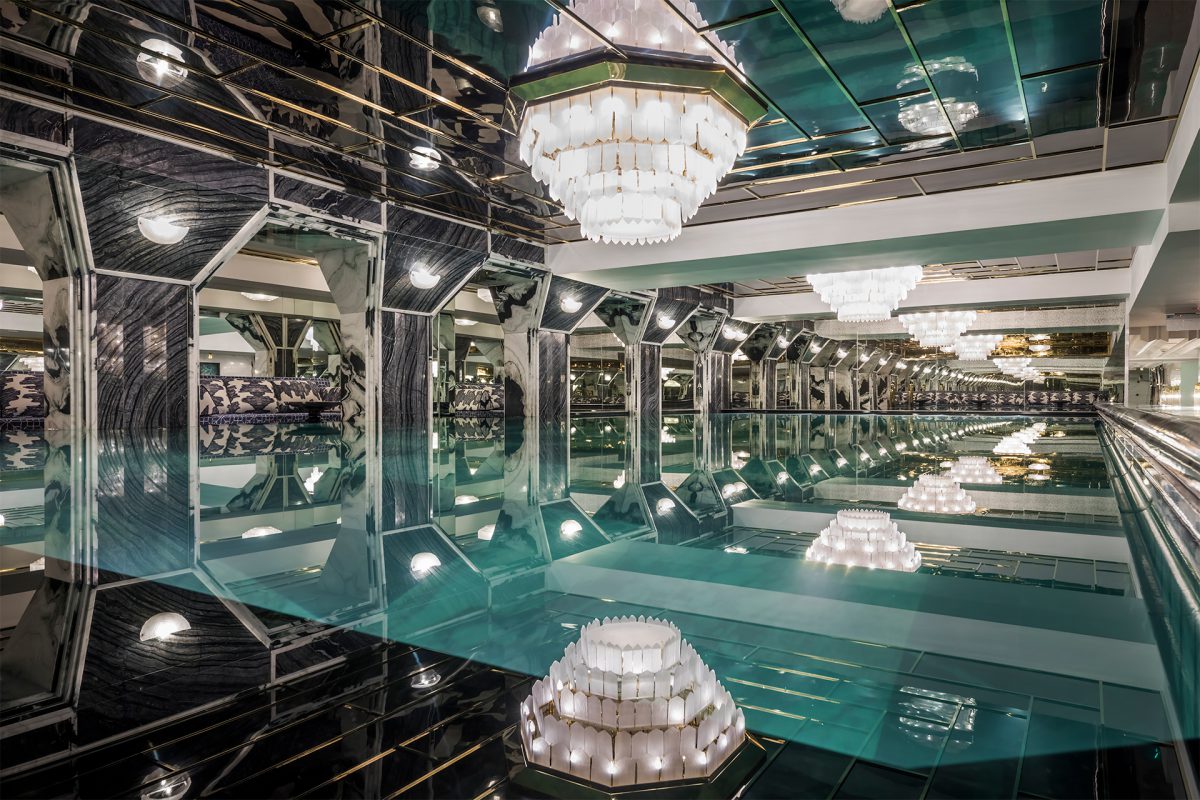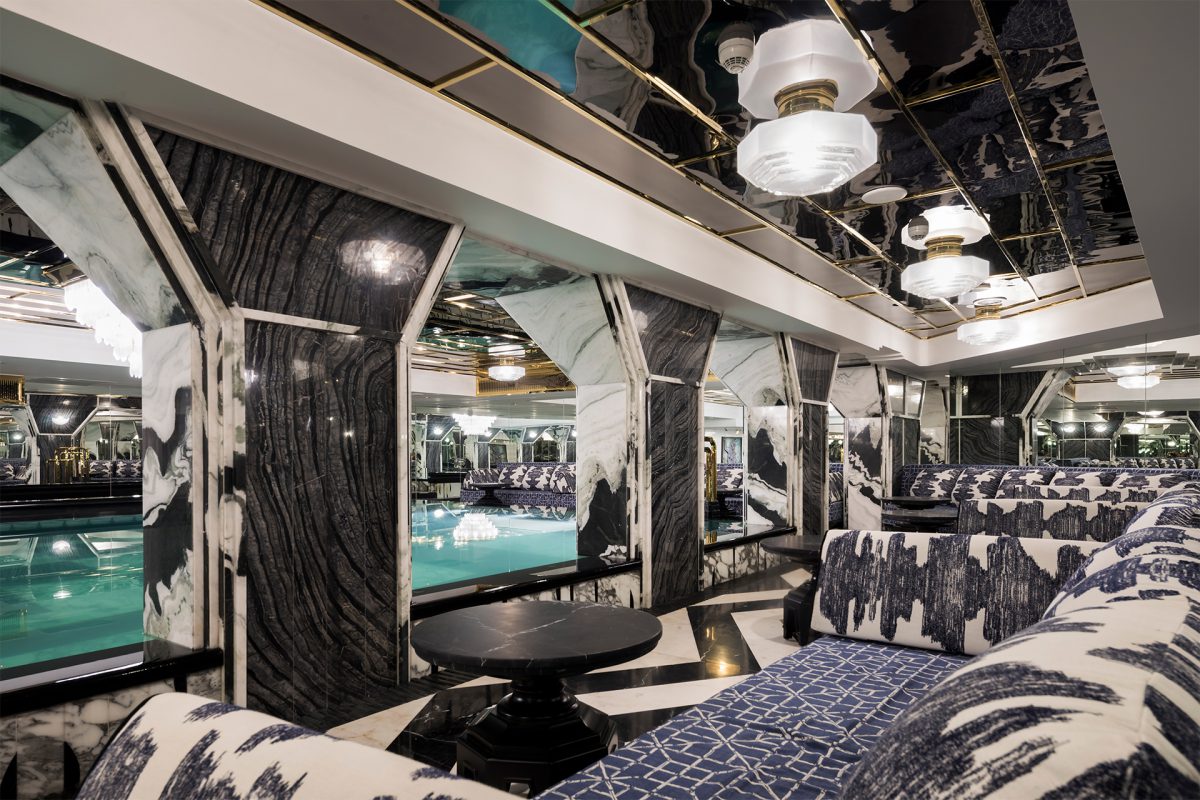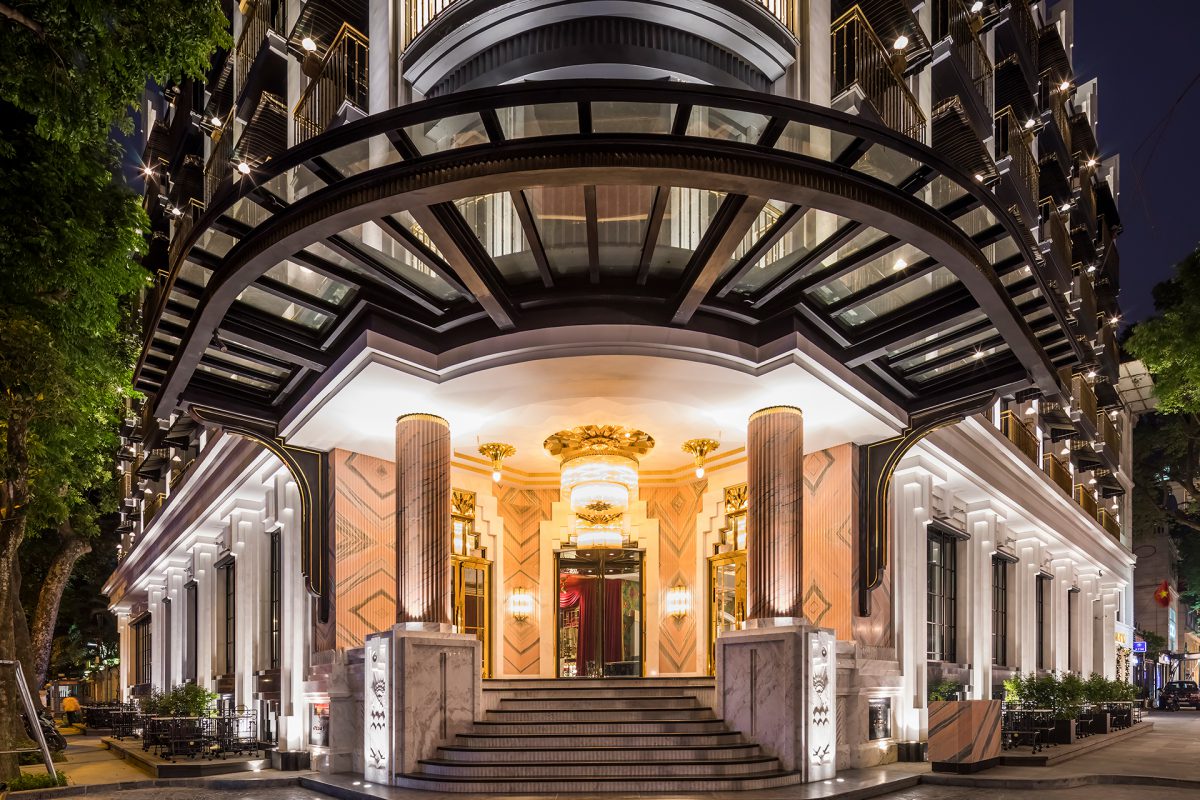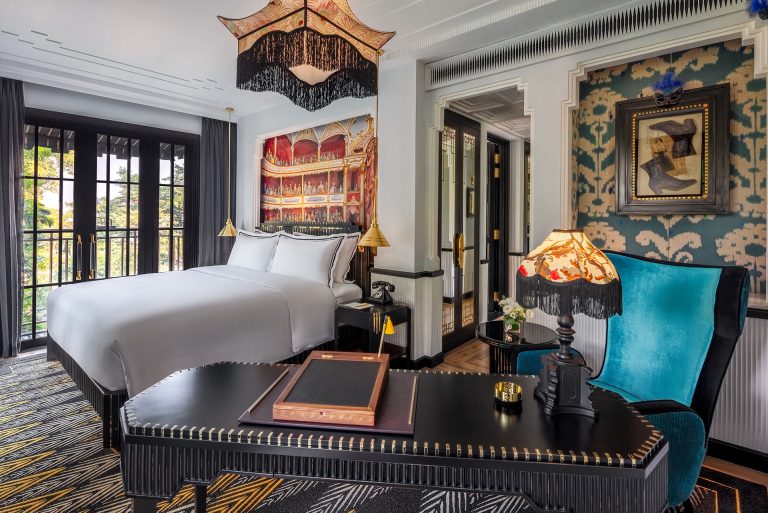 All 47 rooms were named after actors, opera singers, set designers, plays and artists from the Opera crowd, including Sarah Bernhardt, Eleonora Duse, Lina Cavalieri and Sergei Diaghilev's Ballets Russes. BENSLEY collected over a thousand pieces of original opera memorabilia and set designs, using them to the story of that character and their time in Hanoi. This was accentuated with custom portraiture art by the incredible Kate Spencer.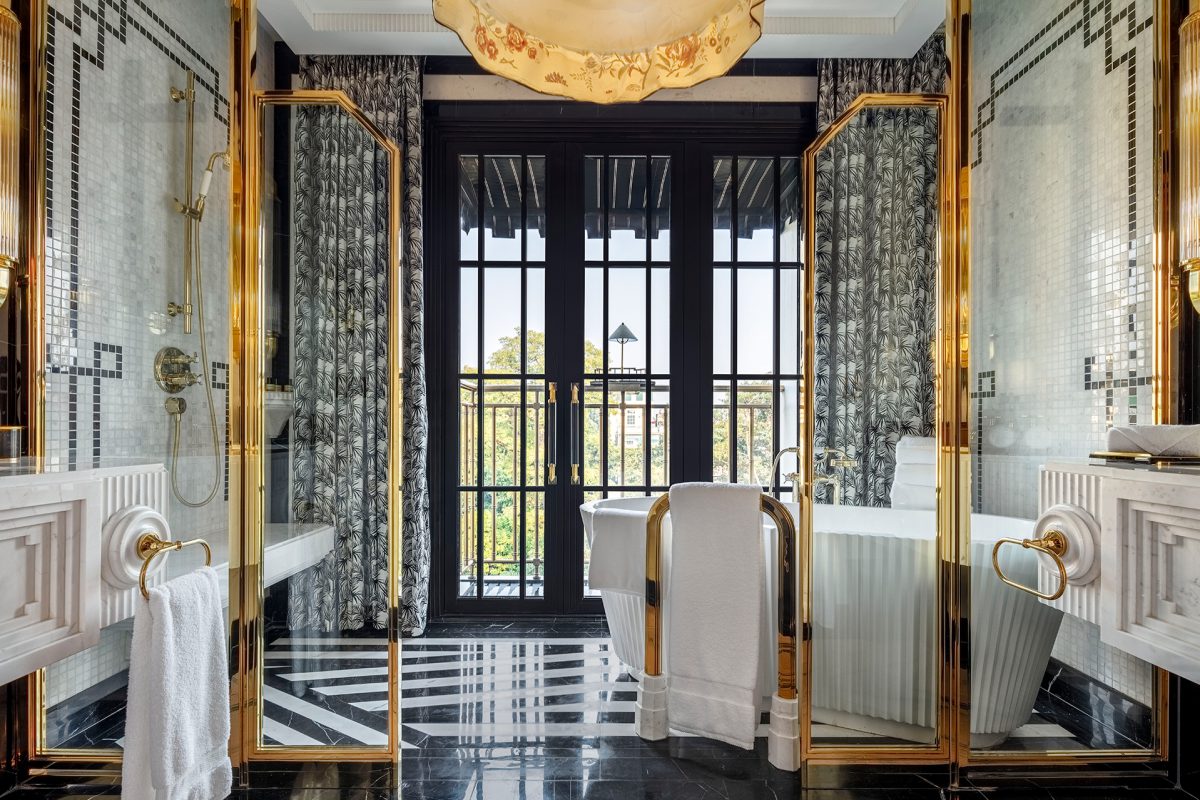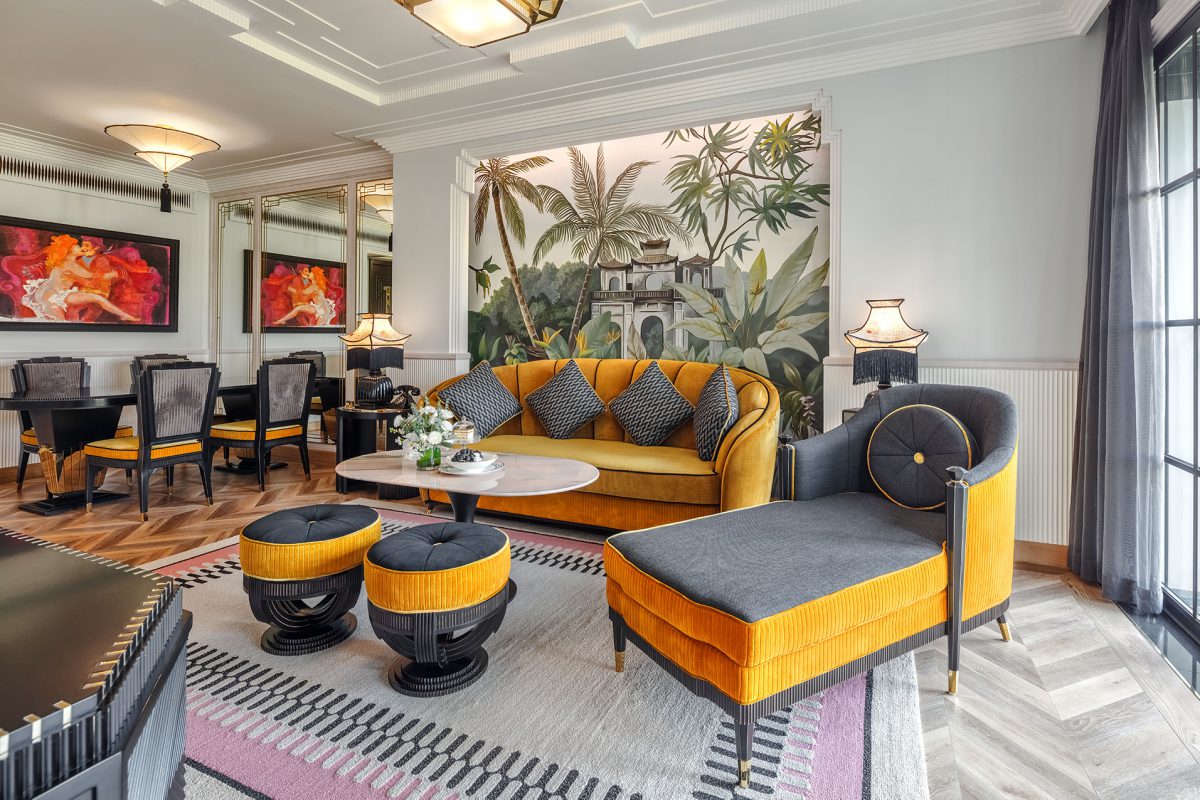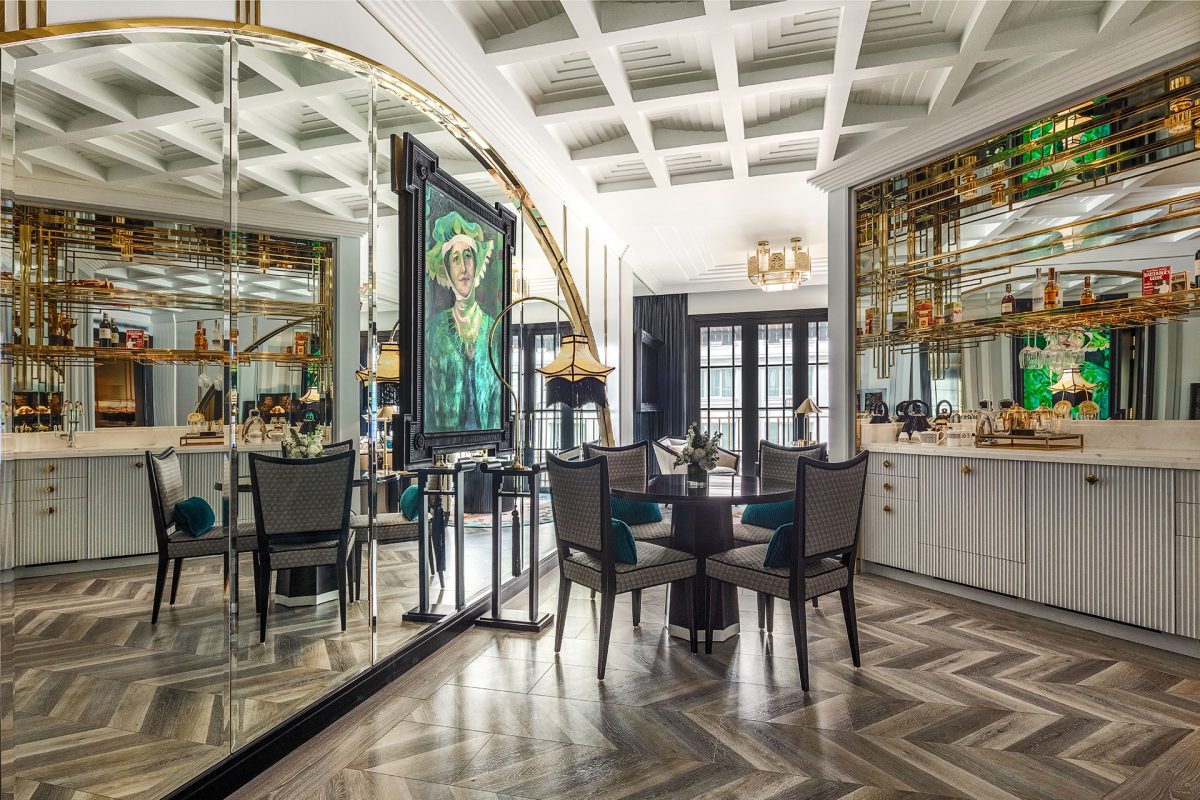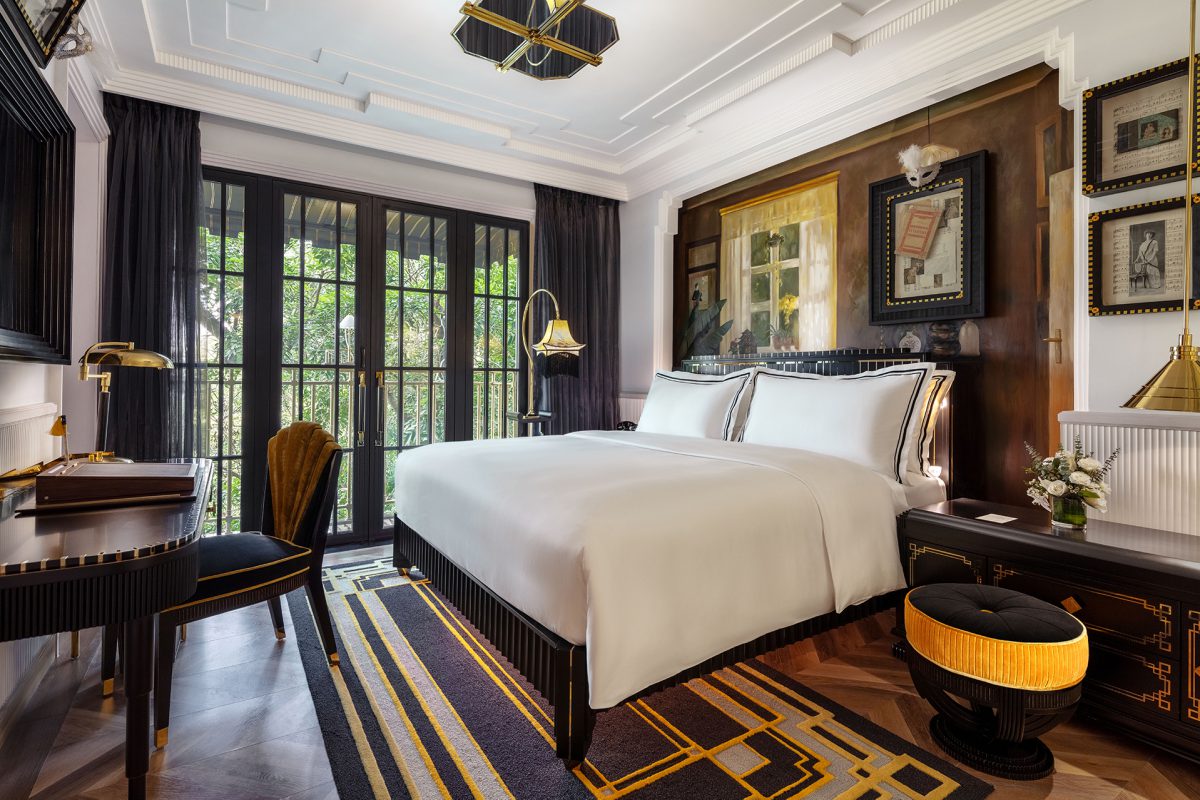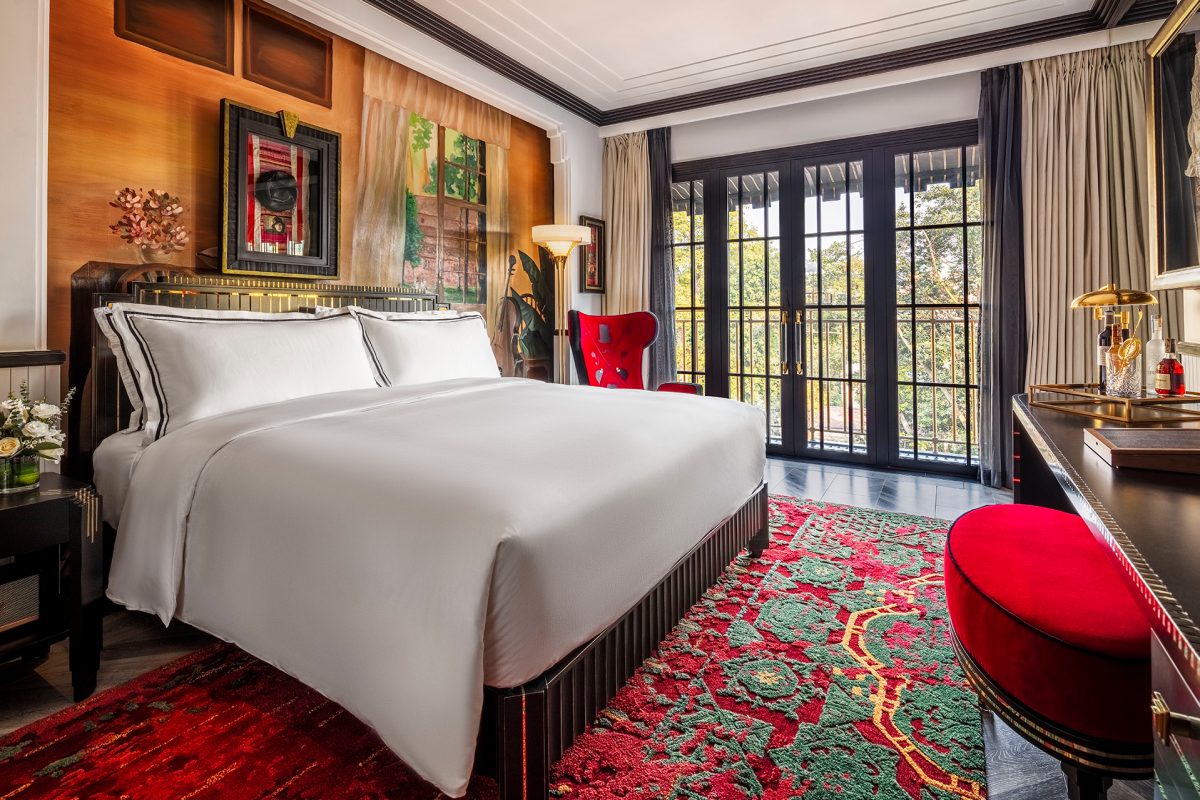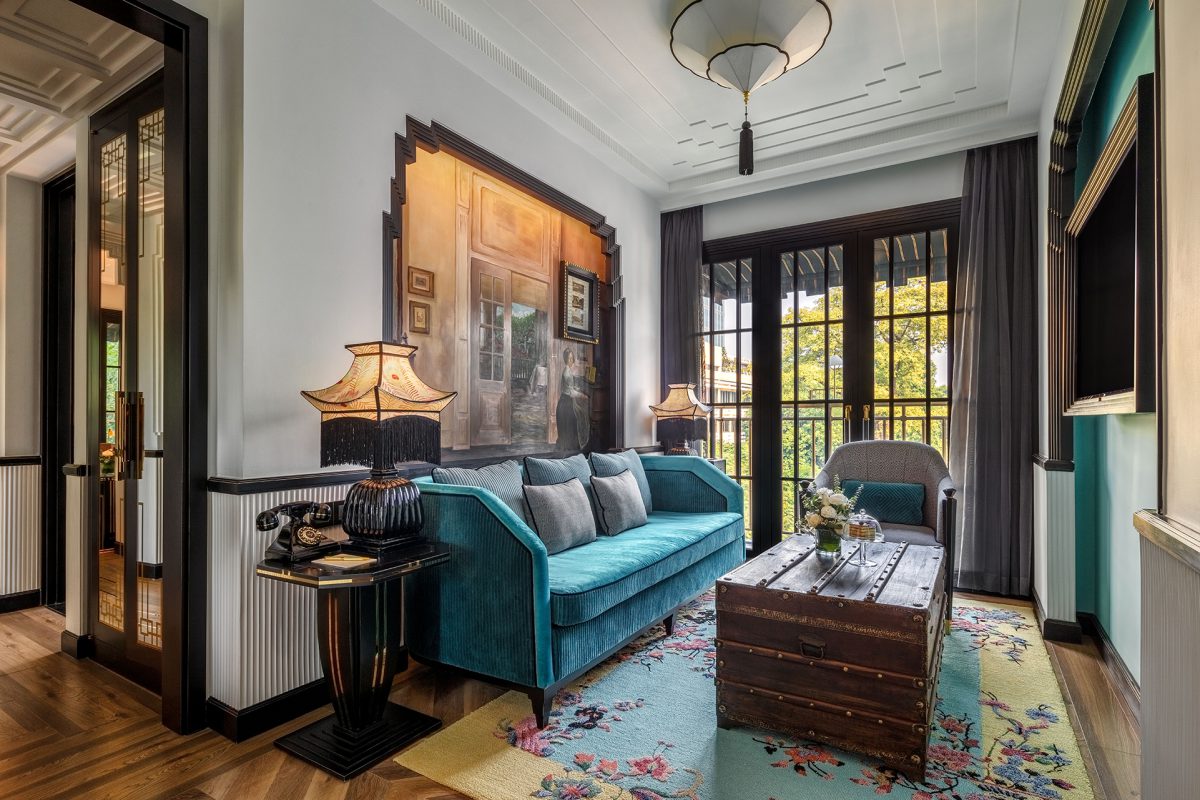 The beauty with hotel design is that we get to create an alternate universe for people. For a few days we can create a completely unique experience for people and take them to a whole other world – from the tableware they dine off to the bed they sink into to the bath they soak in to the lift they go up and down in… it is all made specifically to tell the story we want to share and teach them about. And here, that tale was that of the Opera House of Hanoi and its many wonderful occupants, who called our Capella Hanoi their home away from home…