An abandoned university turned hotel, dedicated to teachings of all that is natural.
Also known as Lamarck University, this is the reconstruction of my dream university dedicated to the study of all things natural, from anthropology to zoology. Jean Baptiste Lamarck was the predecessor of Darwin, and laid the groundwork for the idea of evolution: every space can teach you something.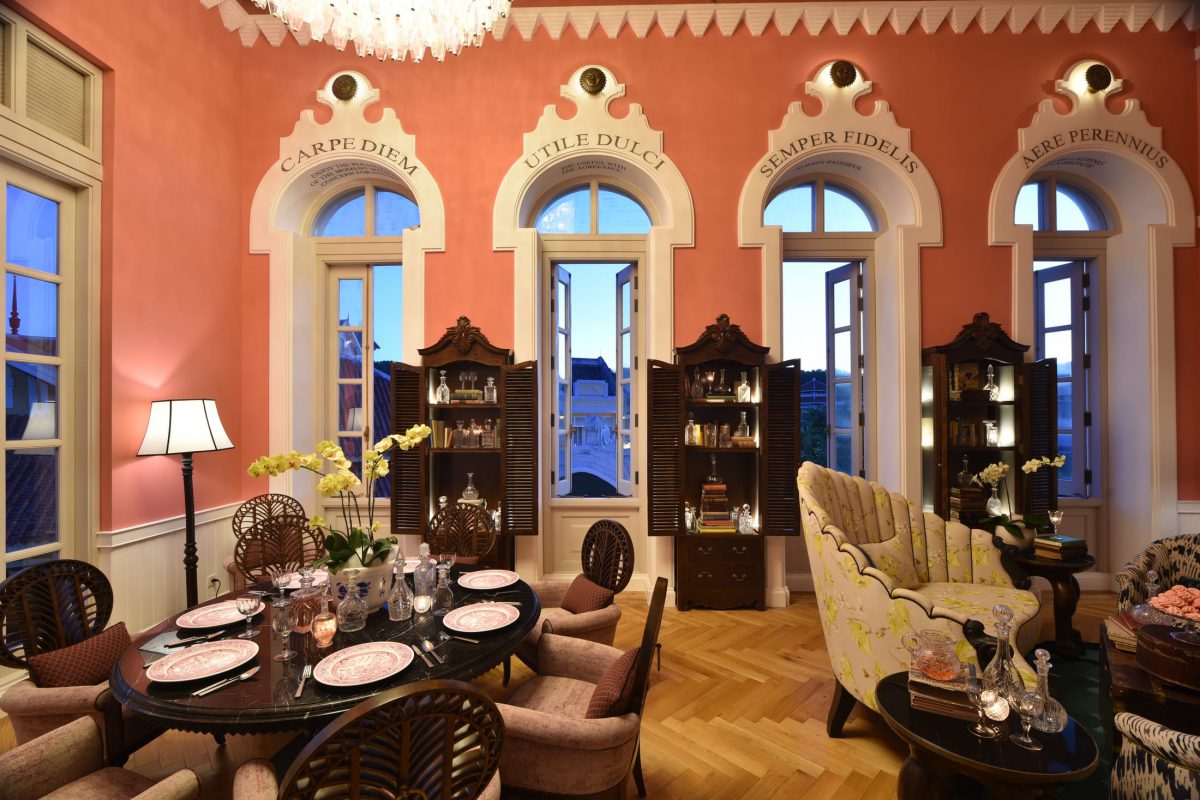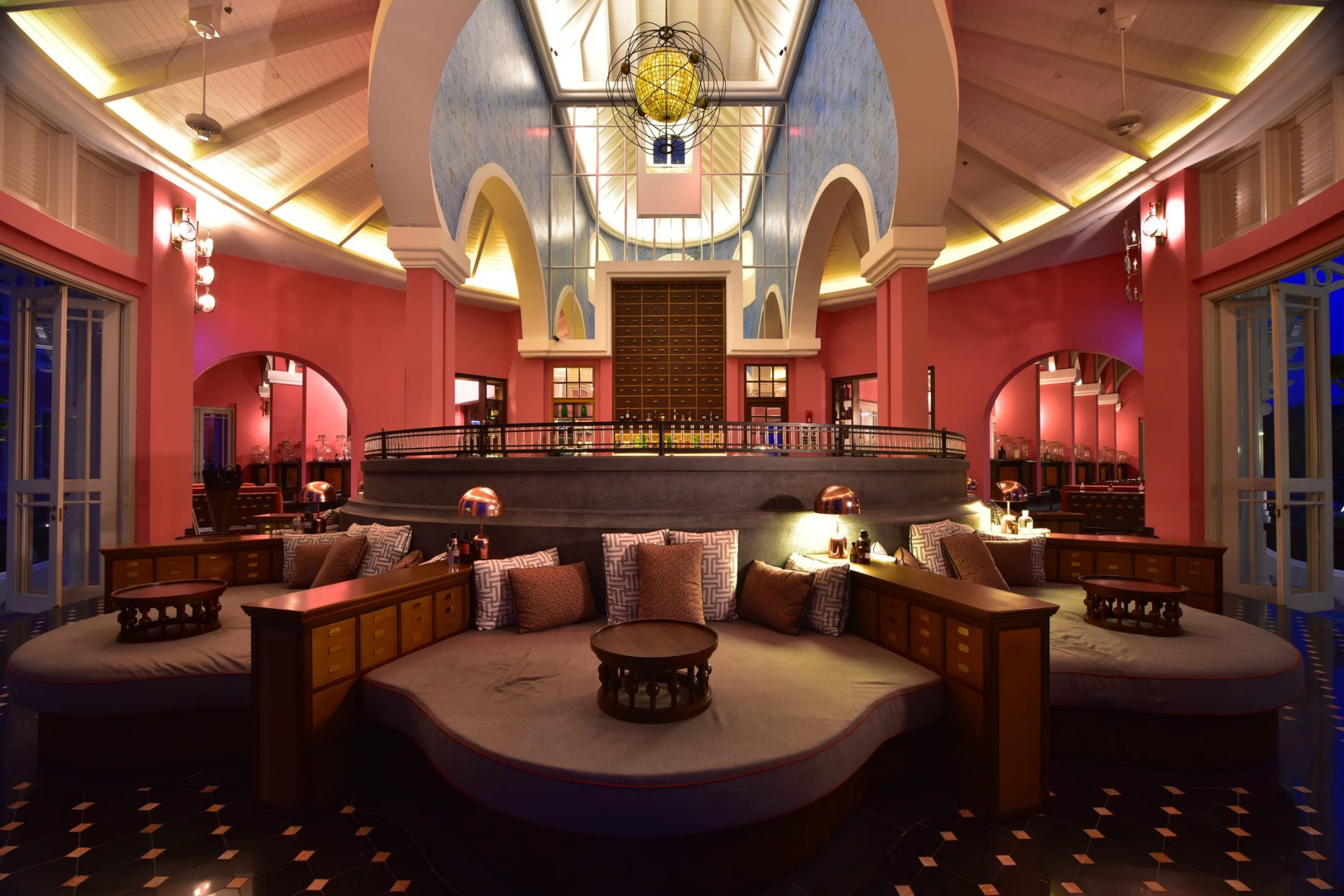 Here we enforced environmentalism through the sourcing of the interiors, using 5000+ upcycled antiques that give layers of history to my many stories – not everything in every new hotel needs to be brand new, and it is a wonderful way to tell the story is also one of the most sustainable projects in terms of design, despite its size: a water bottling plant that was recently installed which avoids the use of billions of single use plastic bottles. Unlike 99% of Marriotts, all guest rooms have natural light on two sides of the room – no need to switch on the lights at noon! – saving immense amounts of energy.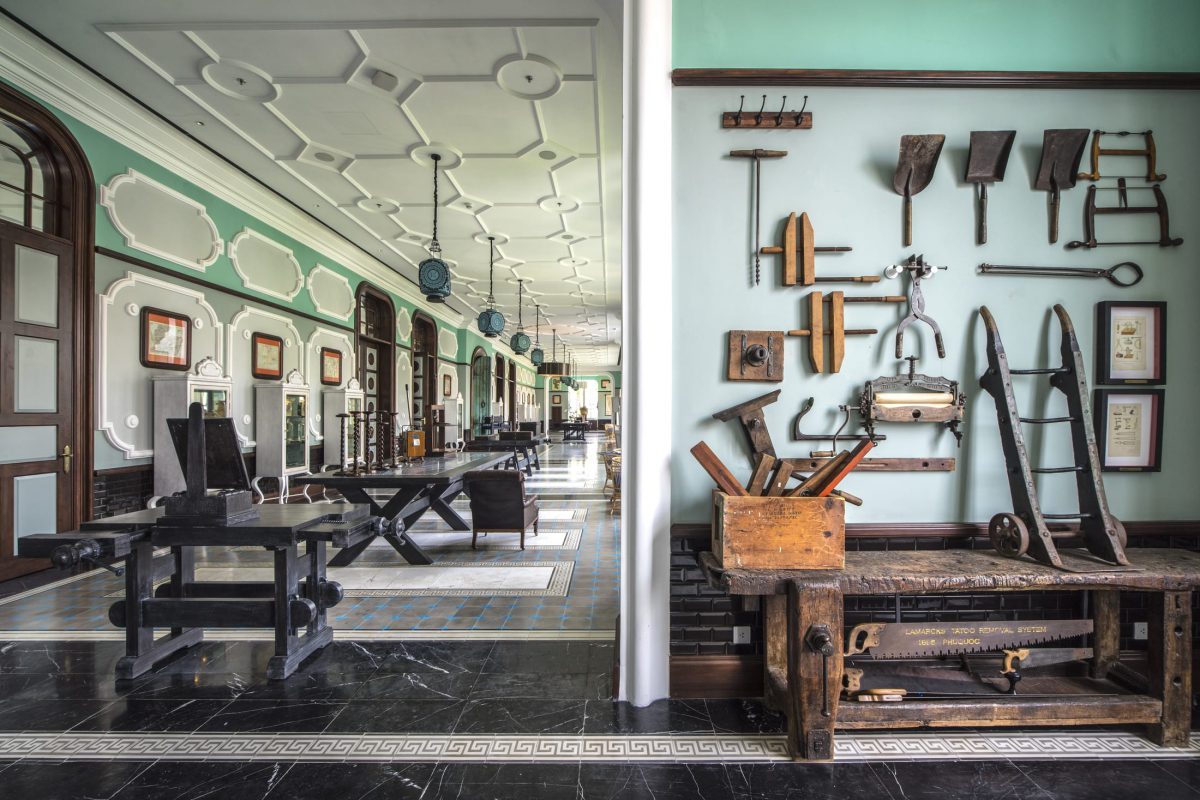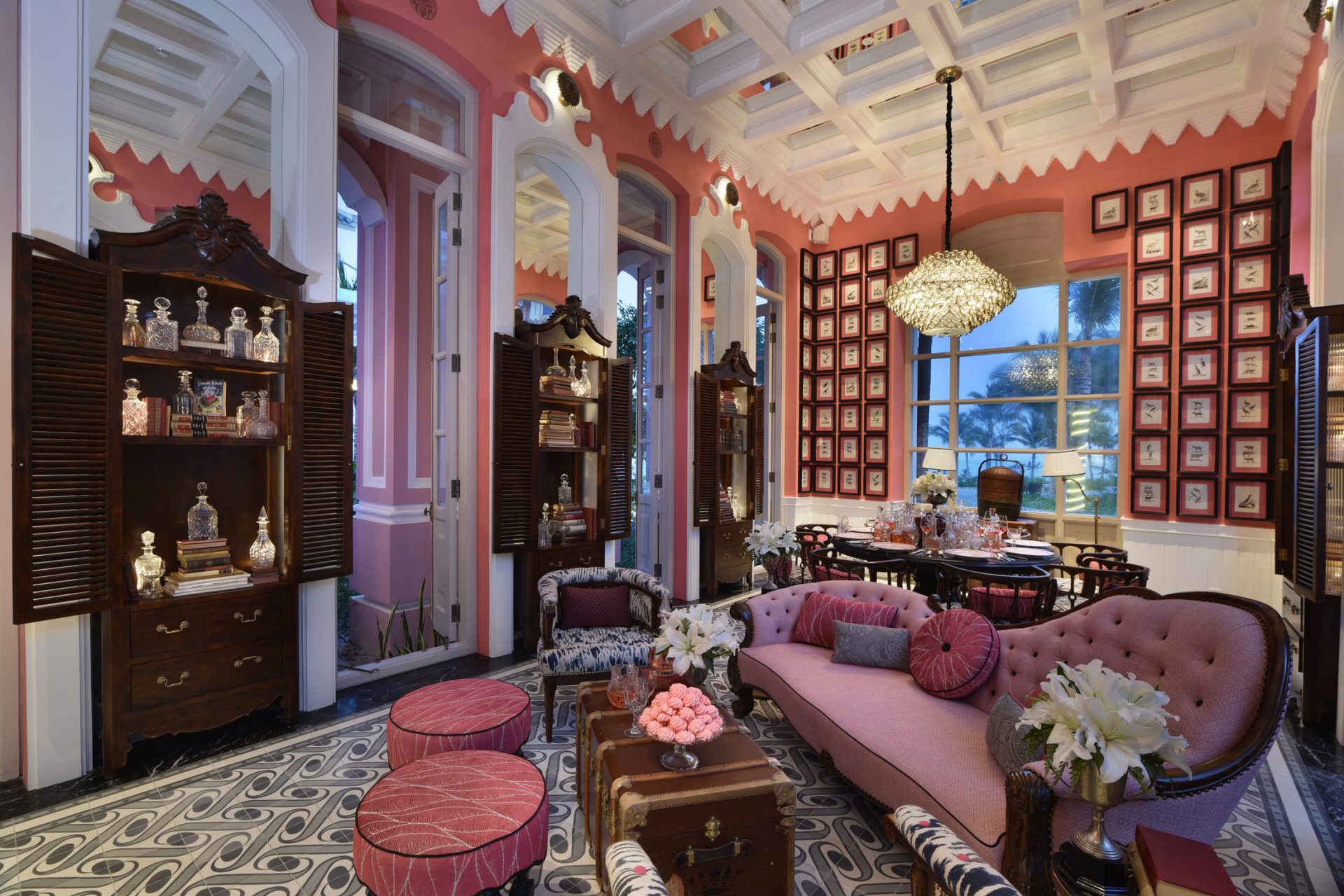 One of the projects I am most proud of is the JW Marriott Phu Quoc where we told the story of Lamarck University, complete with a race track and almost every department you could think of, from zoology to conchology to chemistry! Once we have the main DNA we develop every aspect of it throughout each part of the hotel, encompassing everything from the interiors to signage to uniforms – everything follows our narrative. We have stories for days!

I have an aversion to beach resorts – I have designed dozens of beach resorts but to be honest I would never vacation at one. When I was hired to design this JW Marriott in Phu Quoc it just sounded like another big hotel on the beach. Then I got to thinking… Almost all of us enjoyed our college times. Some would say it was the best years of their lives. So why not build a resort based on those happy times?