An design adventure from Sea to Sky and Earth to Heaven
This hotel is a special one for Bill and the BENSLEY team as it was the most extensive hotel we had ever built at the time. We were given carte blanche by our client, Sun Group, which began a new era of designing everything, from architecture all the way to signage and uniforms!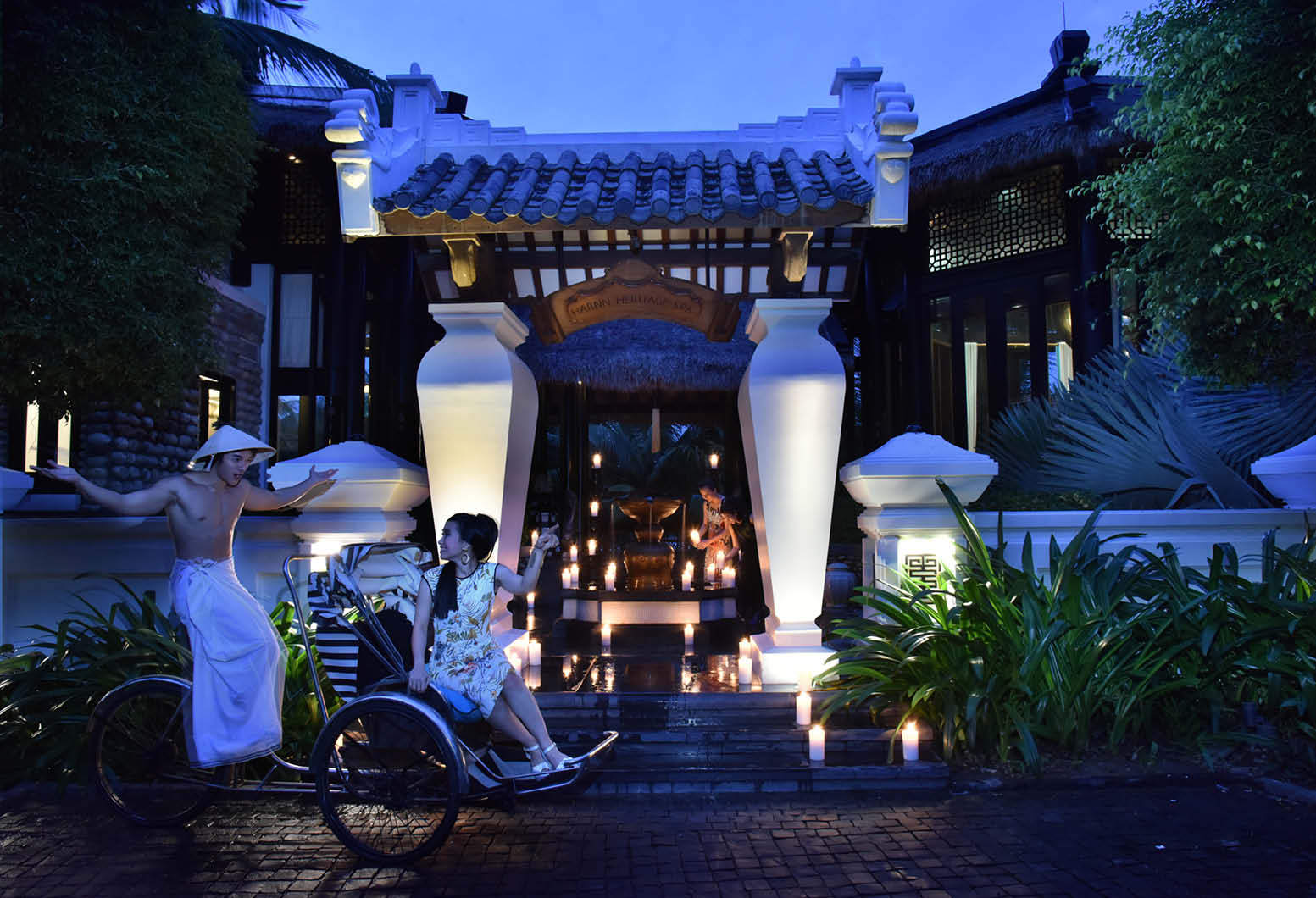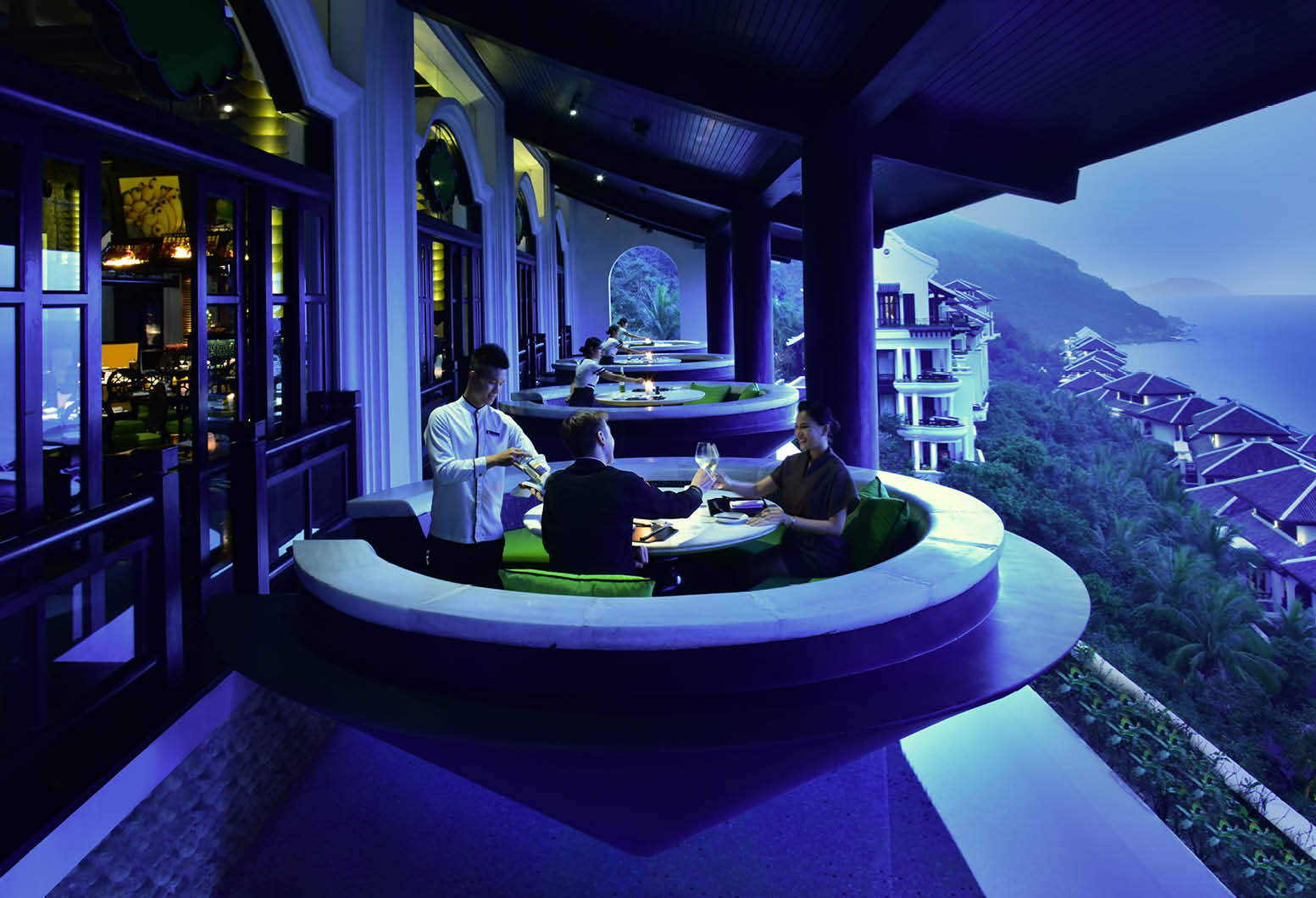 The result is a whimsical realm spread across four levels – Heaven, Sky, Earth and Sea – taking advantage of the incredible vistas from the mountaintop and the pristine beach. It is Bill's interpretation of the best bits of Vietnamese vernacular architecture, combined with some wilder elements, like a bar designed by an aristocratic monkey, a banana yellow cinema and what many travel magazines have penned as the most exciting toilets in the world!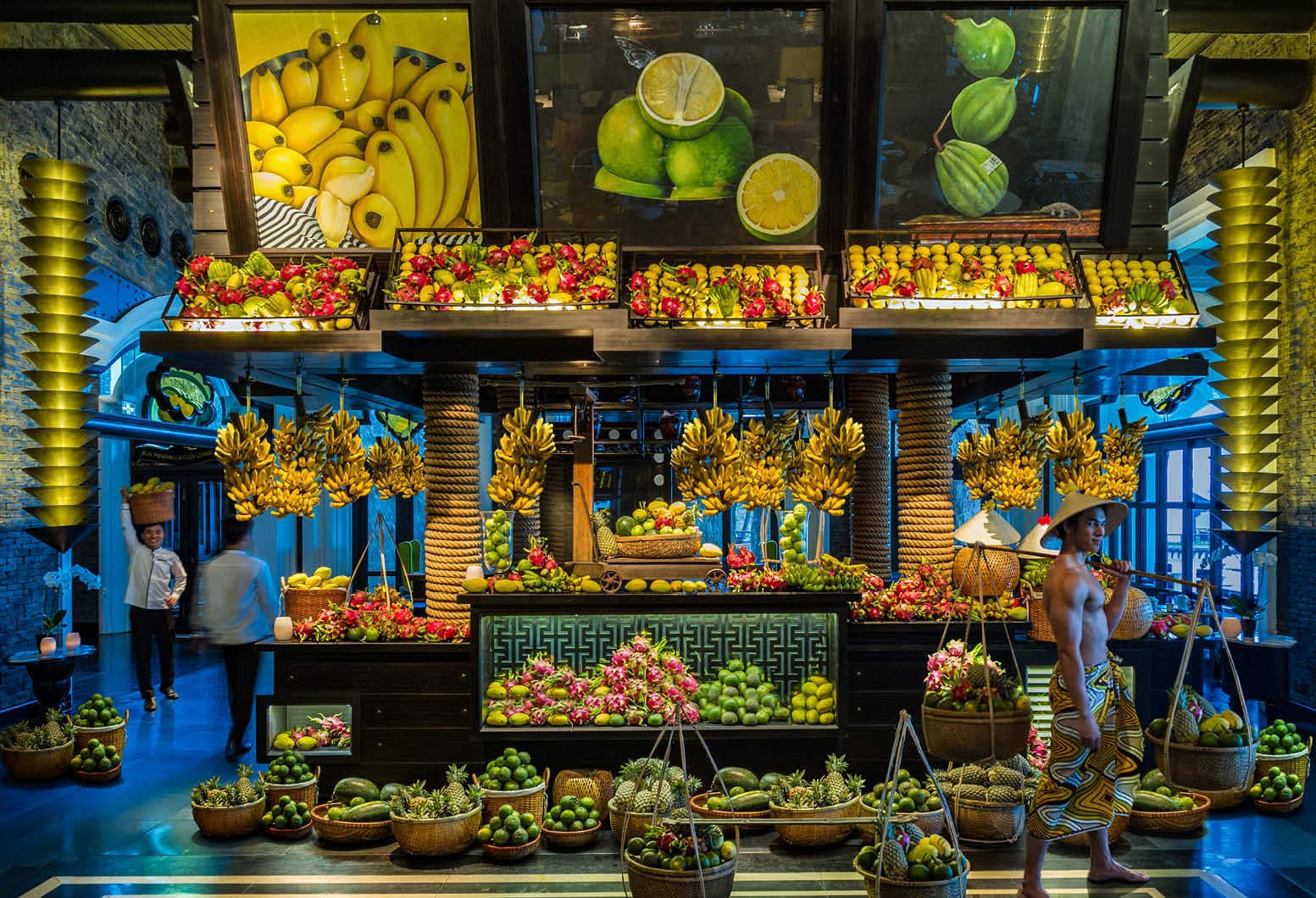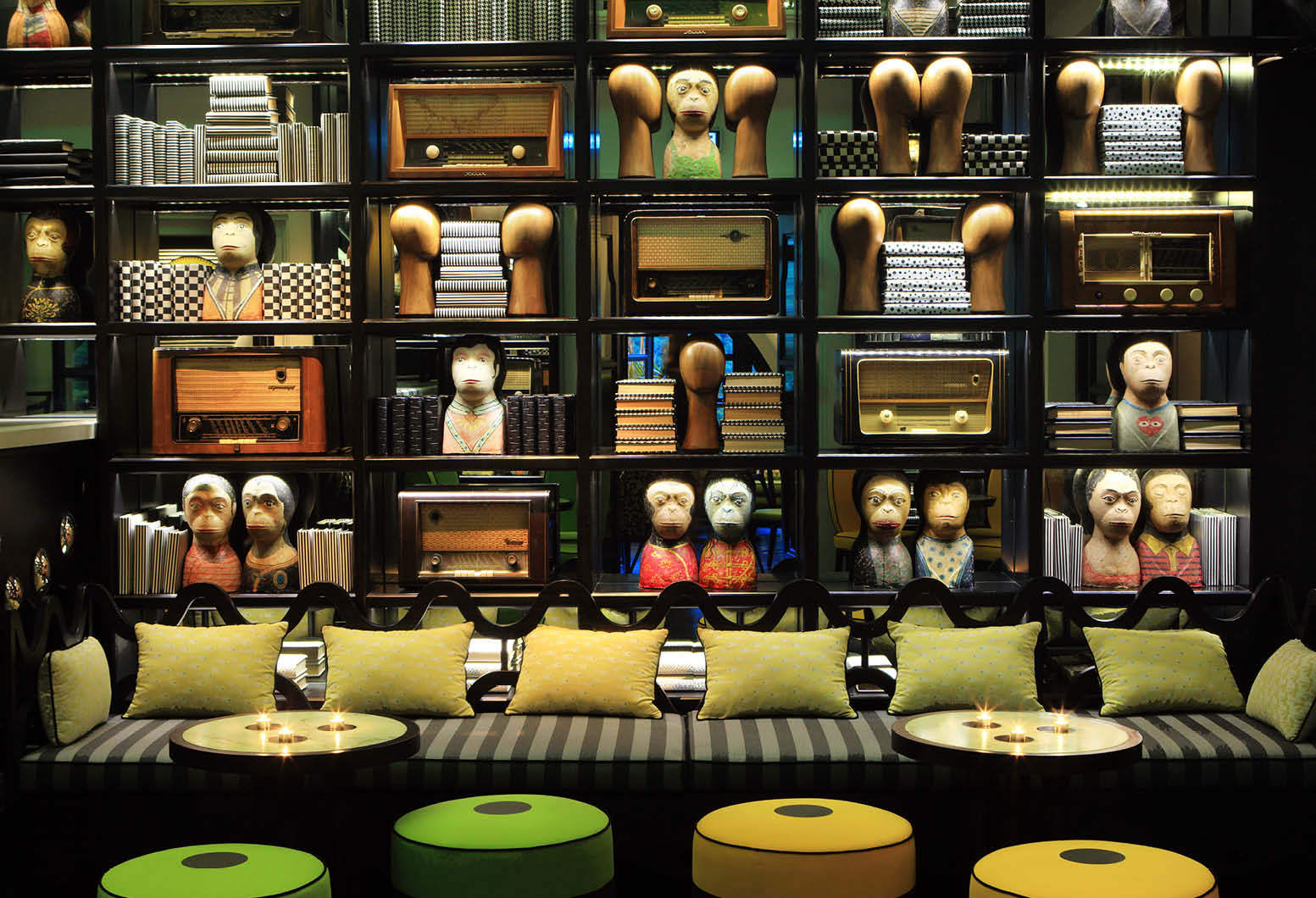 We often go back to update the design and add some new pieces too. As the General Manager of the Intercontinental Danang, has said: "We had gay burglars break in the other night. They broke in and rearranged the furniture!"

As research, I went to 50 different Vietnamese temples, because in any Asian culture the temple is where society put their effort. In Europe they put money into the churches, so they're the best examples of architecture we have in Western society. So I brought the idea of a temple into the resort in a very light-hearted, innovative way.