InterContinental Khao Yai
Upcycling abandoned train carriages to tell the tale of a train conductor and his love for train travel, in Thailand and beyond.
There is something deeply nostalgic and romantic about train travel, and the InterContinental Khao Yai harks back to the era of  King Rama V, when Khao Yai was a gateway for railroad travel to the Northeast of Thailand and the rest of Southeast Asia. However for Bill, the story starts long before…
"My love affair with trains started when I was in college… I used to take groups of old ladies coast to coast every summer from British Colombia, Vancouver Island all the way to Quebec! On a train… It was a great job, I did that for three summers! They key to the whole thing was just listen to people. If you just listen to them, then everybody is happy."
Bill went down this route as he and his good friend Jason Friedman love trains, and kept finding abandoned carriages – it was a no brainer. As an environmentalist, he loves upcycling on a big scale, and hopes to one day build a hotel out of 100% recycled/upcycled materials. To have the support of the likes of InterContinental is a step in the right direction when it comes to changing the narrative around recycling in luxury hospitality.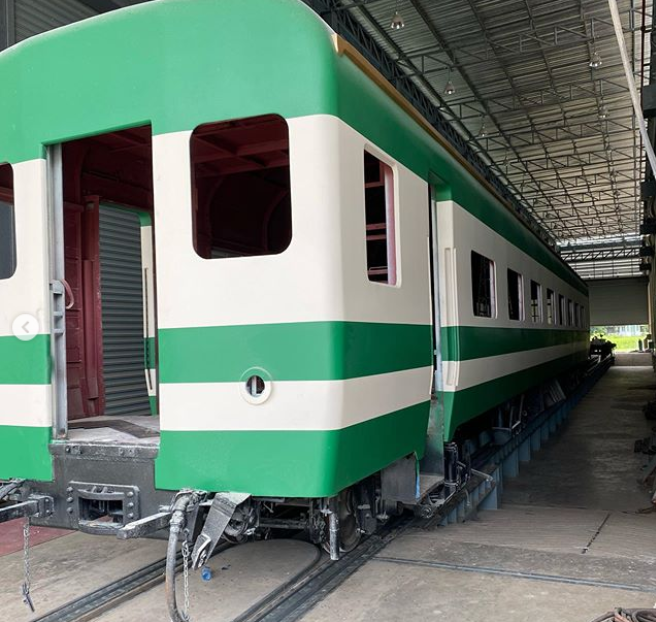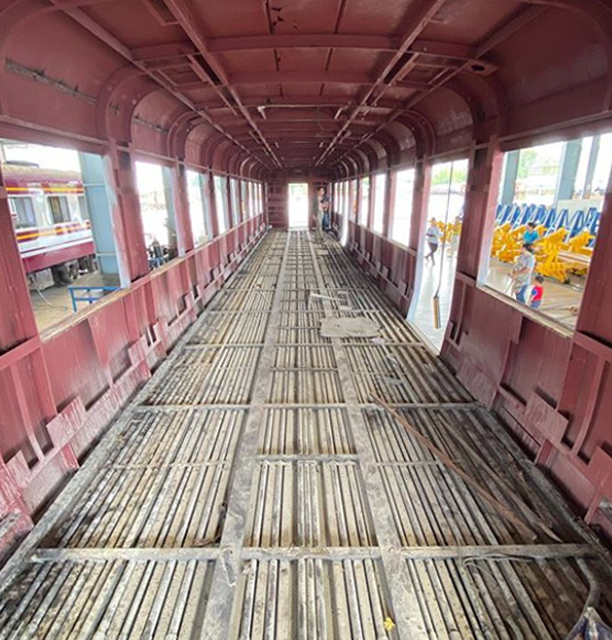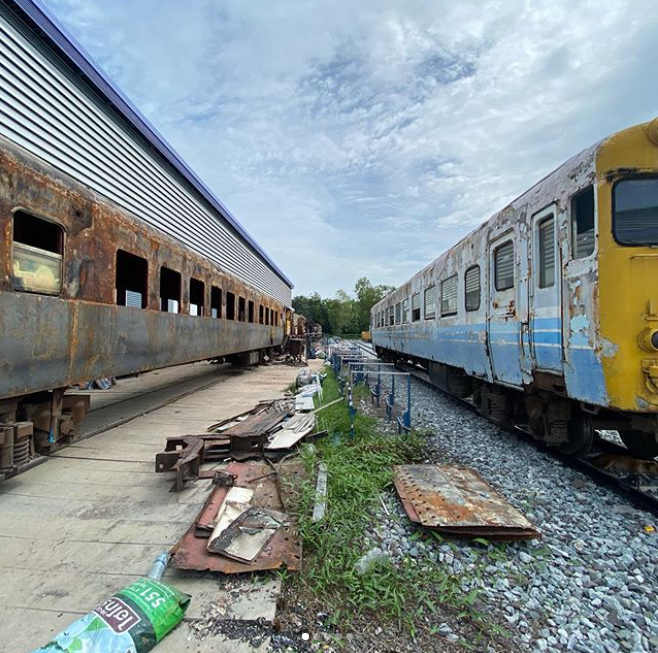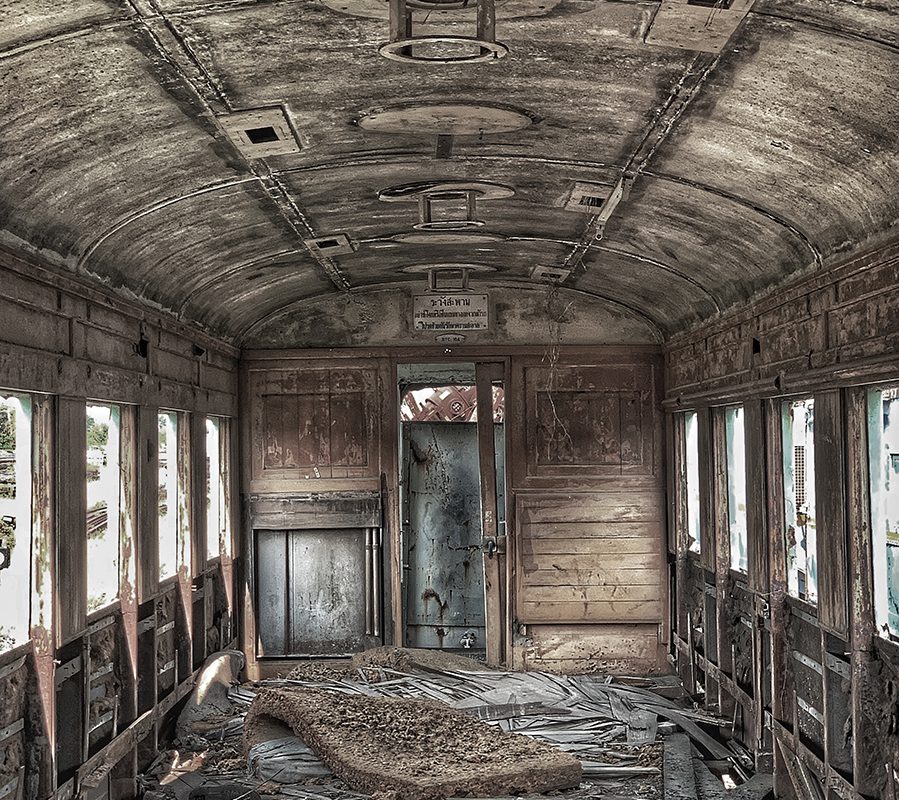 For the InterContinental Khao Yai, BENSLEY wrote a full blown storywhich follows the life of a train conductor called Somsak… He grew up at a nearby village which had its train station and was utterly fascinated with locomotives and collecting all of their paraphernalia. He'd watch them go by obsessively, and daydream about them while doing his homework at his parents train themed 50s diner (which is on site too!). Eventually he went to work for the Railways of Thailand, travelling the whole country and then going on iconic train journeys around the world – each of these influenced the different train carriages. Once retired he set up the first rail station in Khao Yai,  becoming its station master…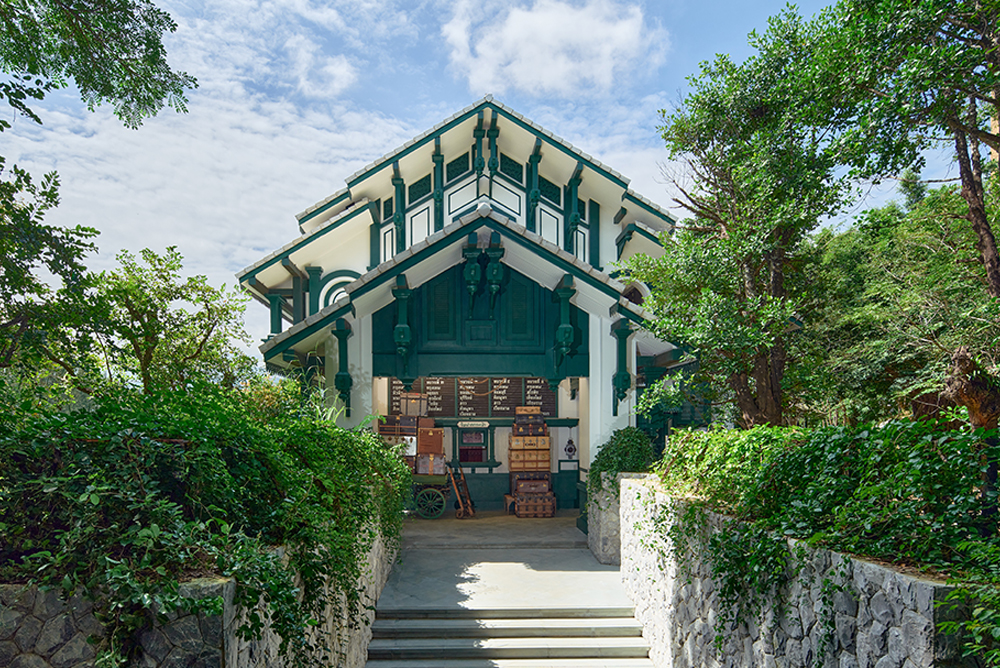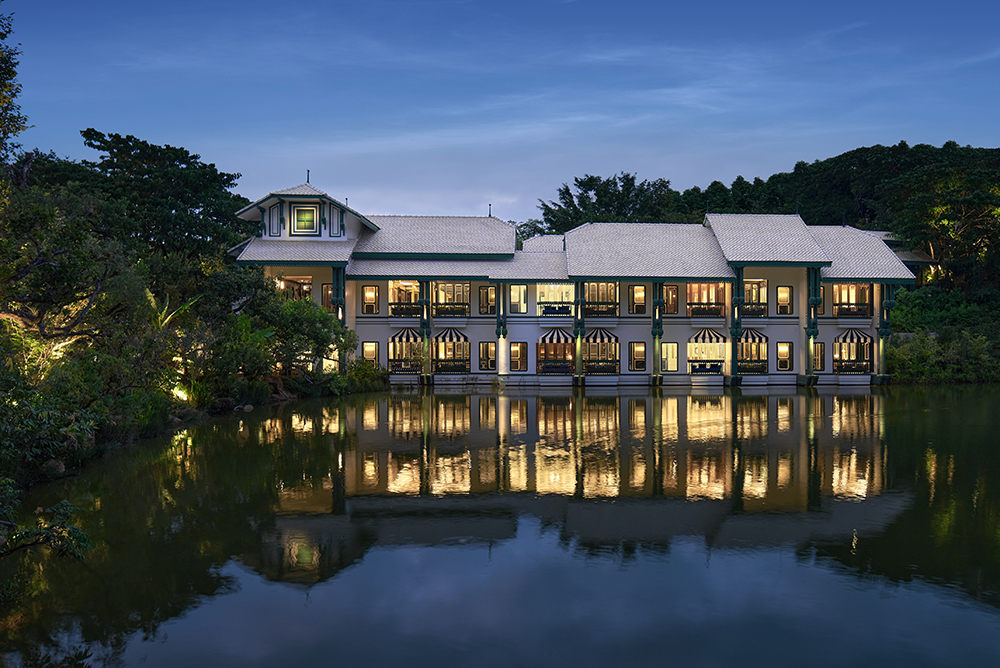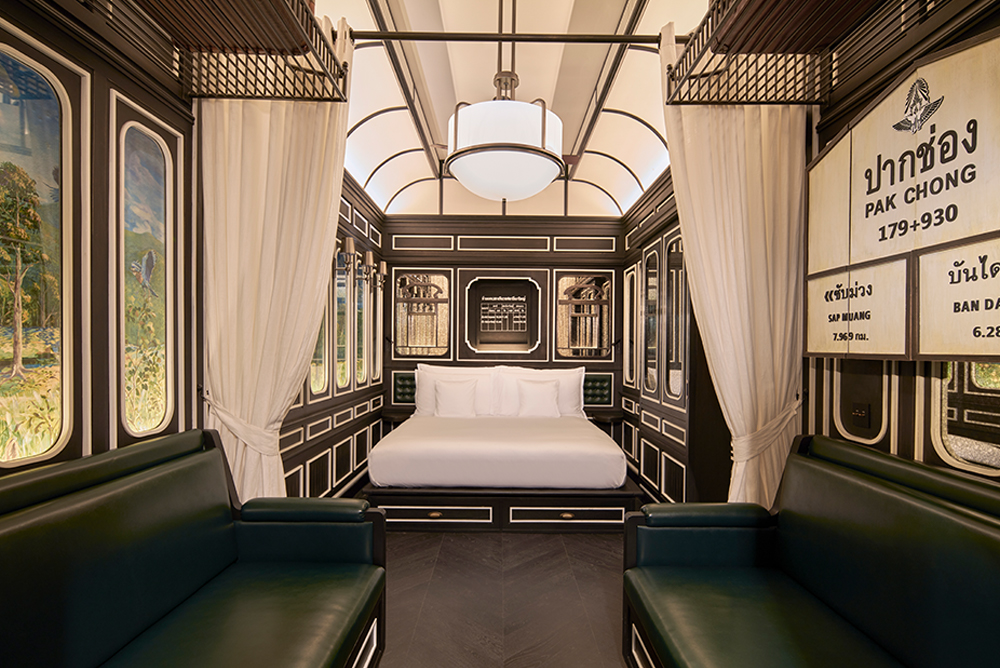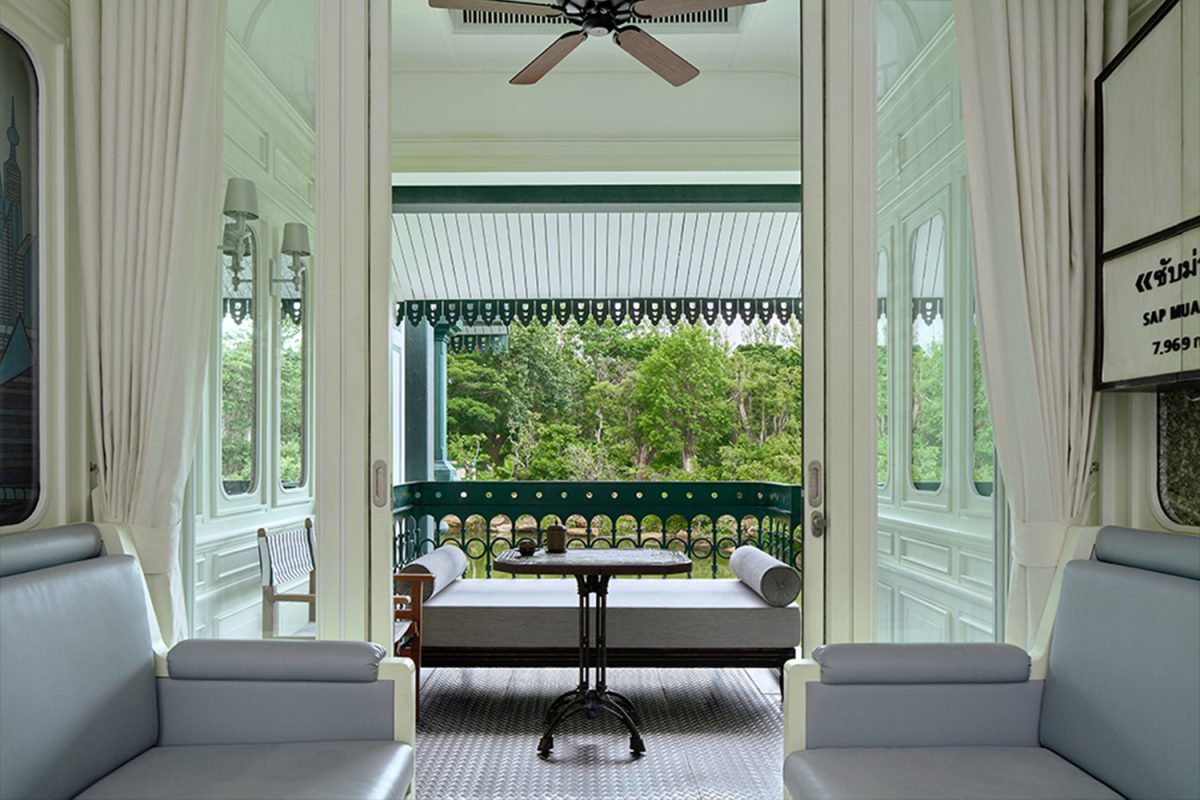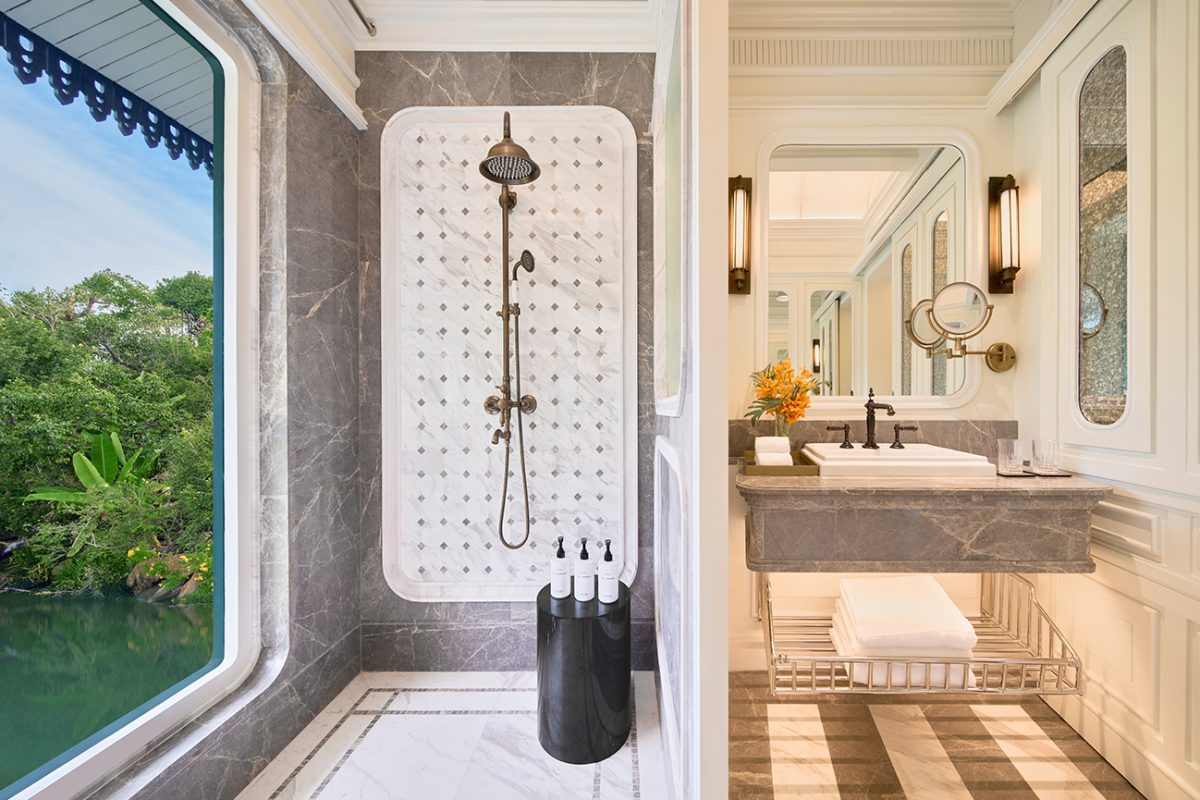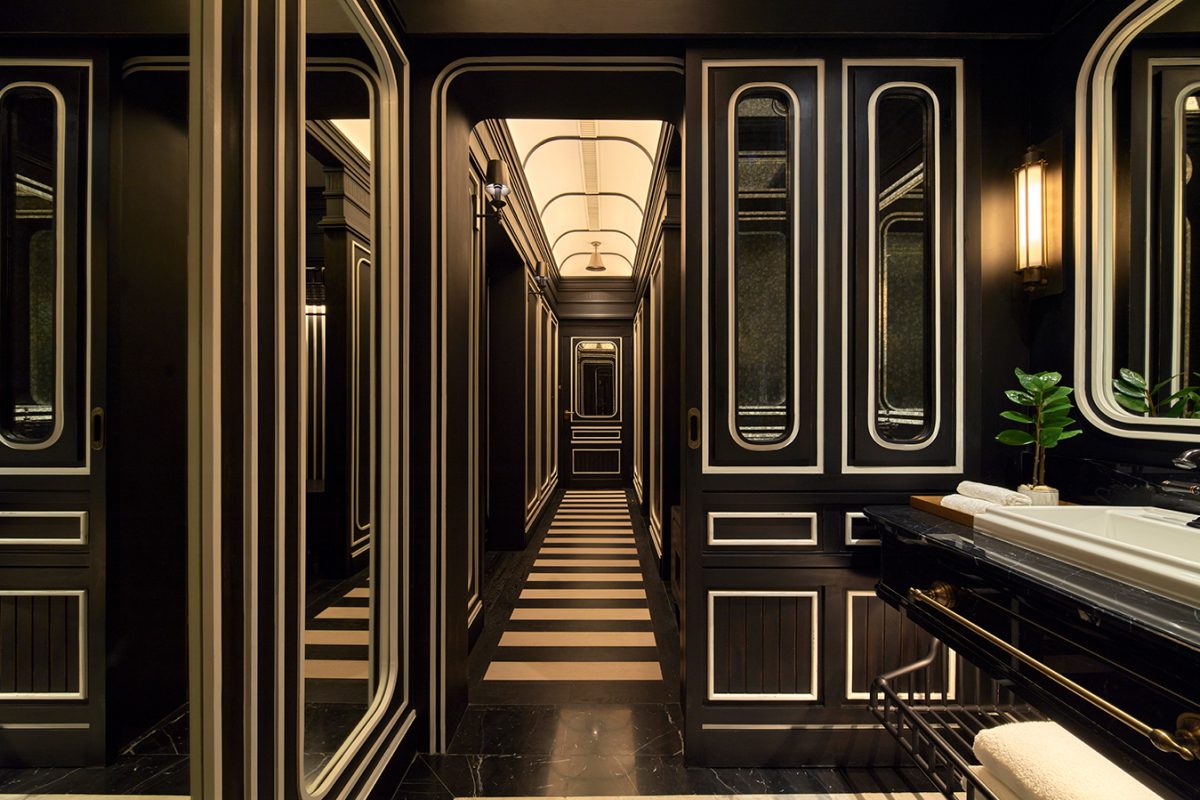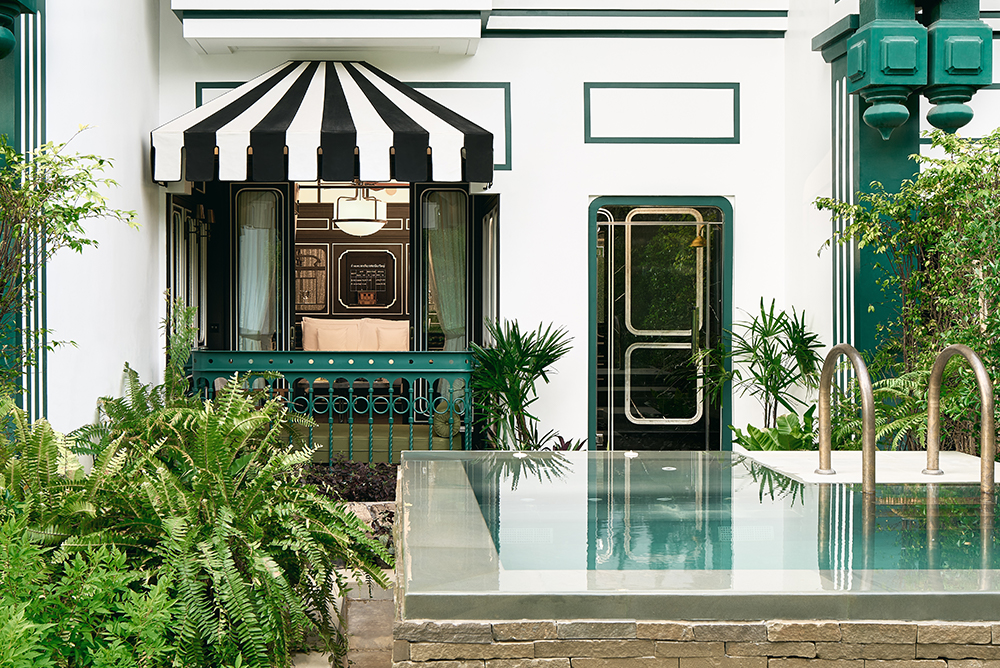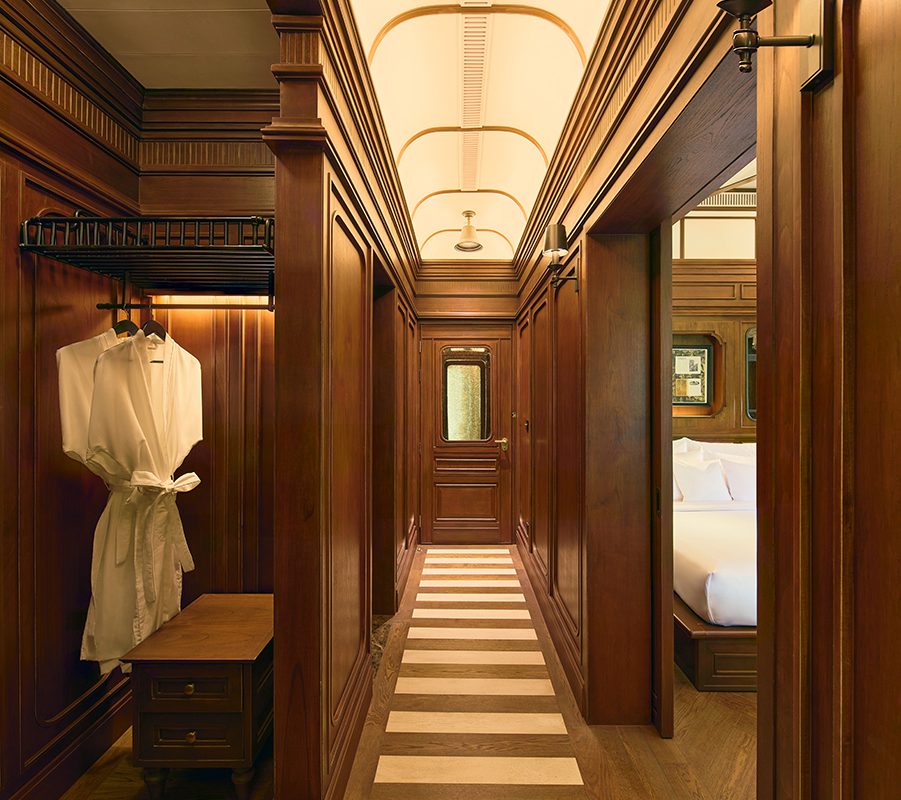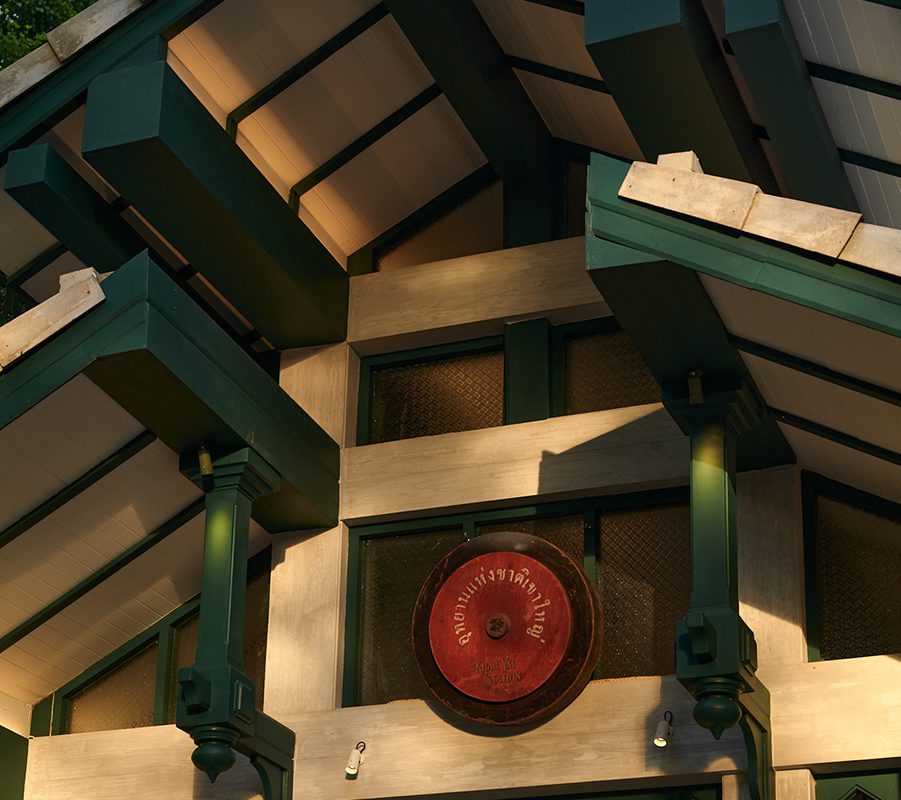 Collecting the paraphernalia for this project was an adventure in itself! A lot of it was found in England at the Lincoln antiques fair, and also some here in Bangkok, at the big red building alongside Chatuchak market. Bill's favorite find is giant map of all the trains in building – the BENSLEY art team did a big collage on it, and it hangs in the corridor of Pak Chong Guesthouse. It is HUGE at 2.5 m x 3m, and dates back from the 1920s, showing all the rail stations in Thailand. Bill bought it for maybe 2000 baht, after going through a big stack of ephemera.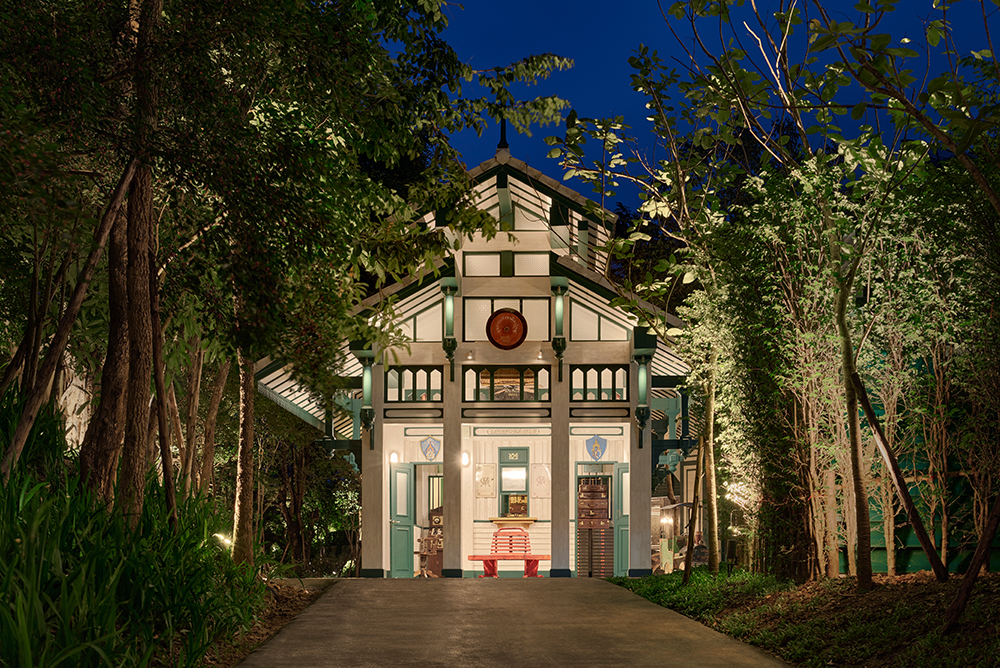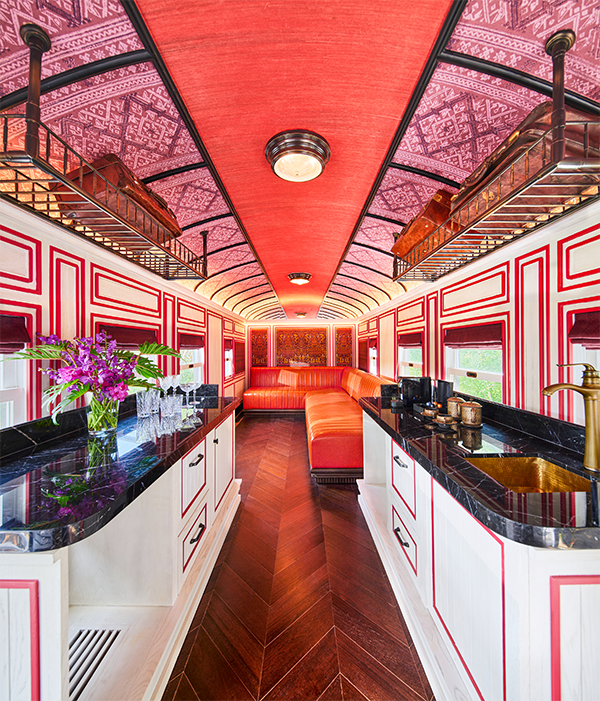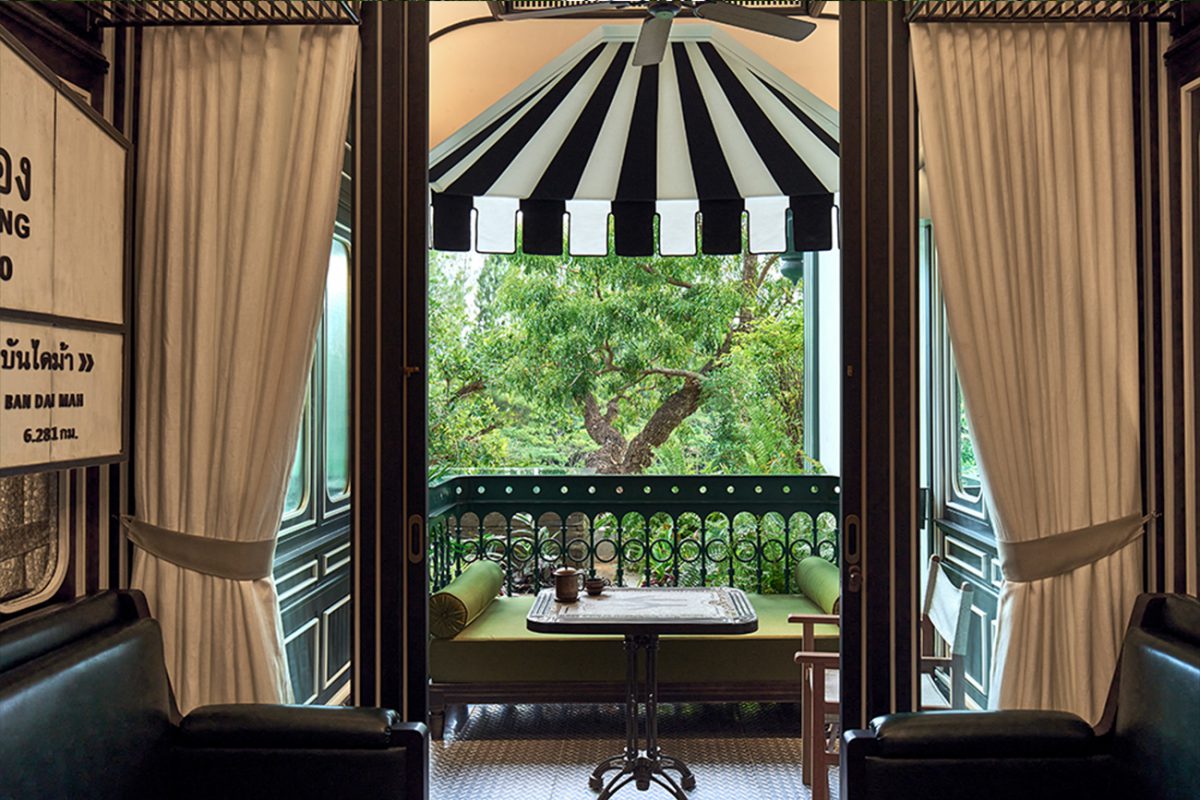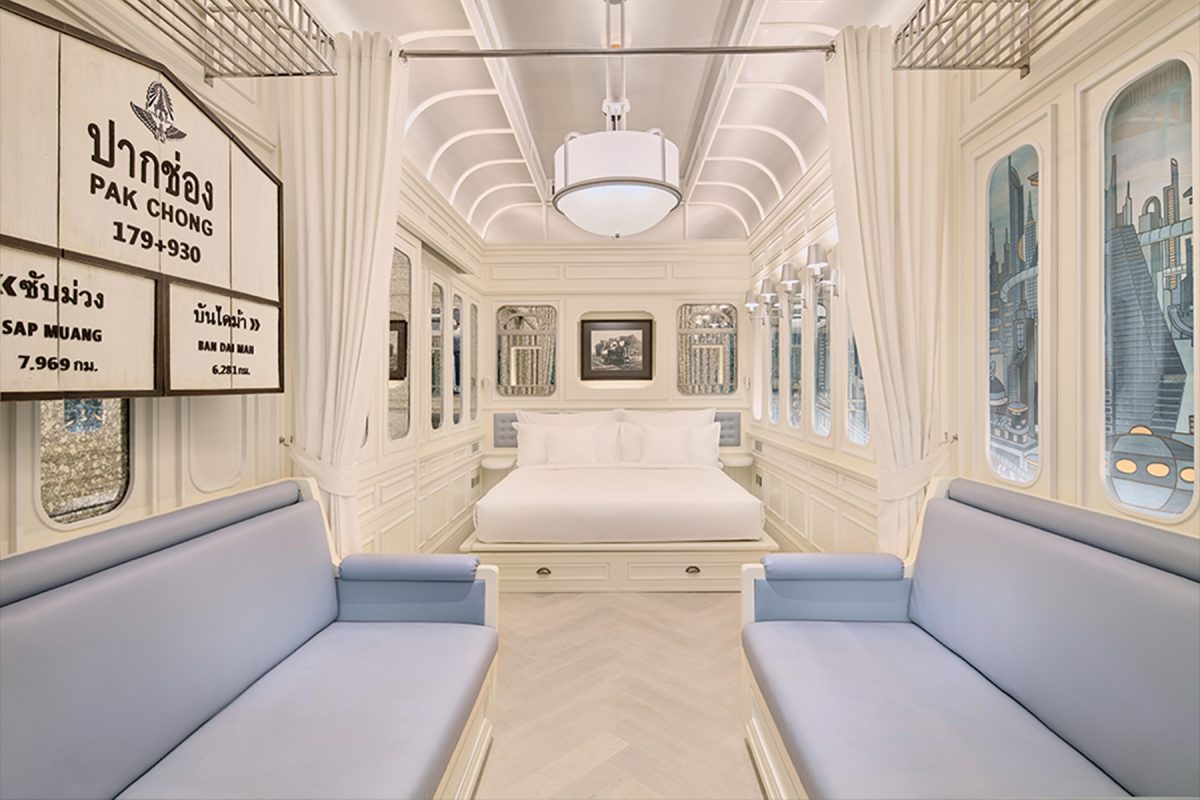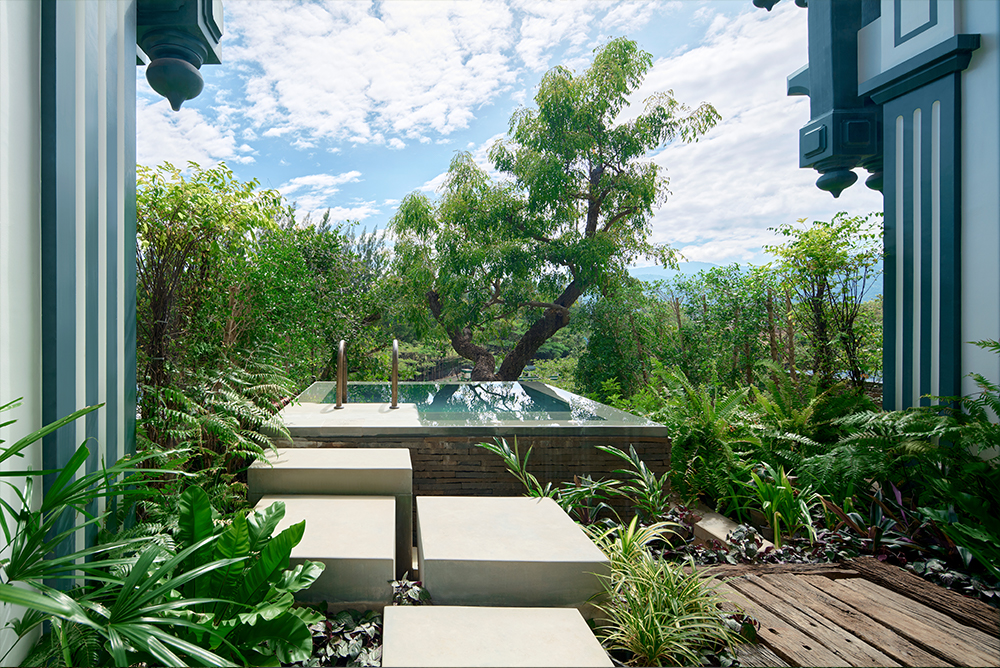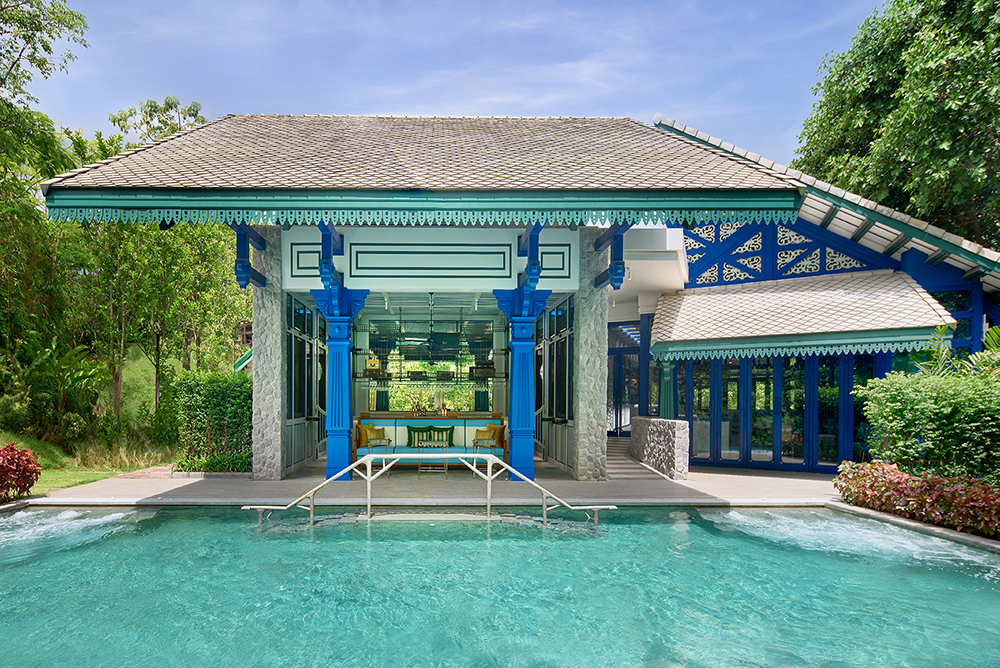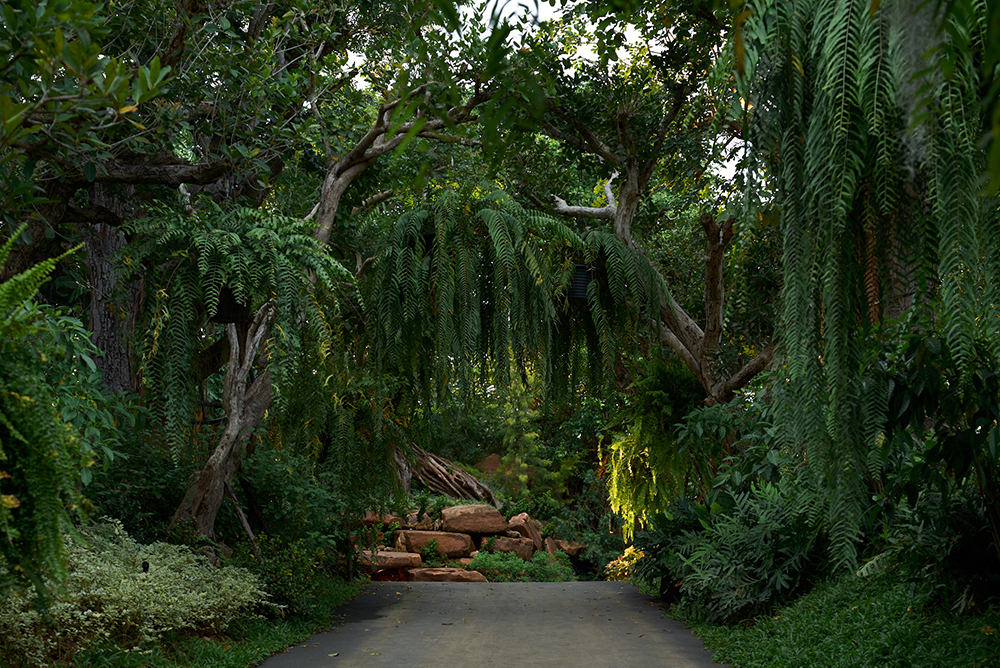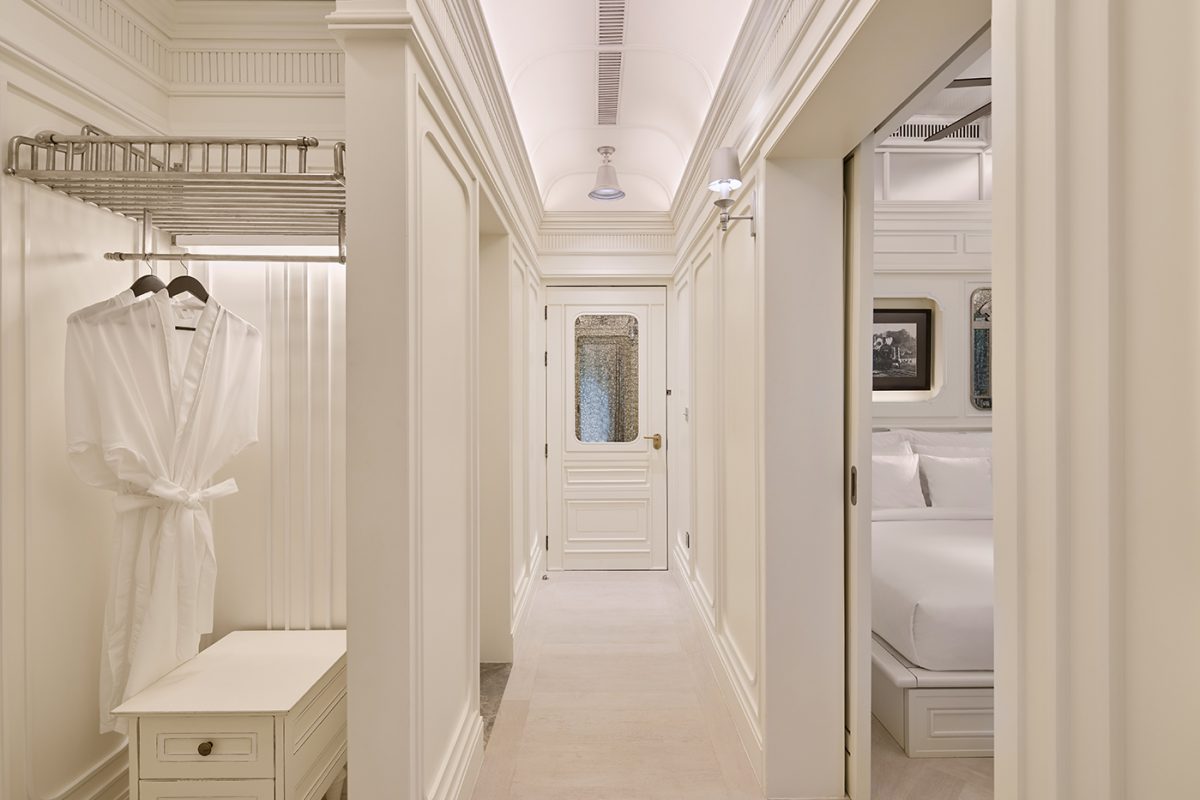 Working with K Manit (our client Rena's father) was the best landscape experience I have had in 35 years, as he is a master of landscape with very deep pockets and a great deal of patience. The perfect match! It was a blessing to work with him on these gardens. The result is a forest which looks like it has been there decades…