A palace at the foot of the Taj Mahal
Situated just 600 metres from India's most famous monument, the 400 year old Taj Mahal in Agra, is the 105 room Amarvilas. Built in uber palatial style to compliment the monumental splendor of the Taj, its buildings and gardens have also been designed so that guests can enjoy magnificent views of the Taj.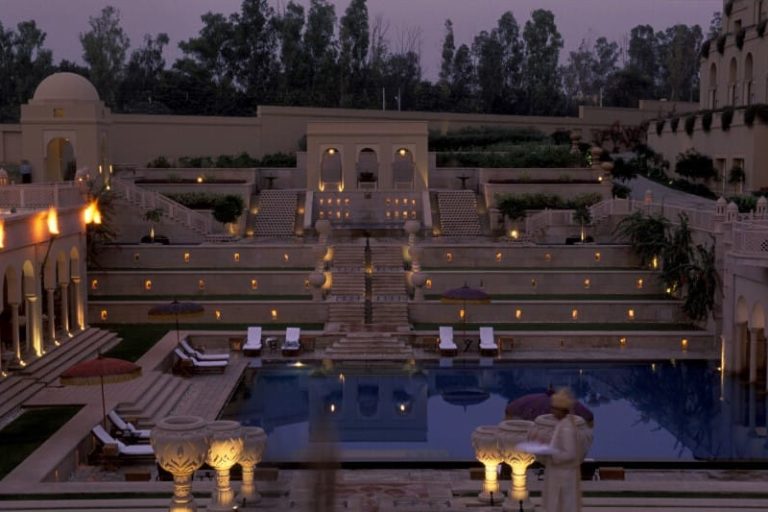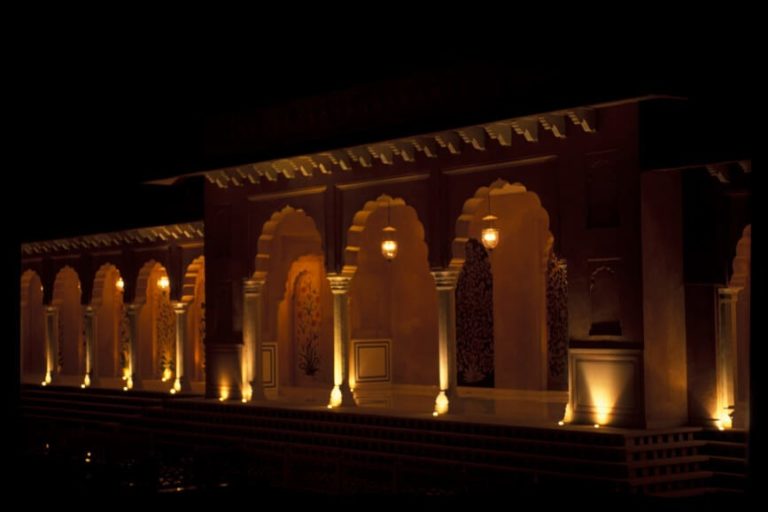 Many of the architectural elements of Amarvilas, as well as the materials, predominantly sandstone and marble, and meticulous workmanship, take from the Taj. Amarvilas took eight years to build from conception to completion, but for four of those years some 600 artisans employed by the Oberoi Group labored to embellish the hotel inside and out with age-old crafts and techniques. The overall effect is one of purity and quality craftsmanship rather than flamboyance.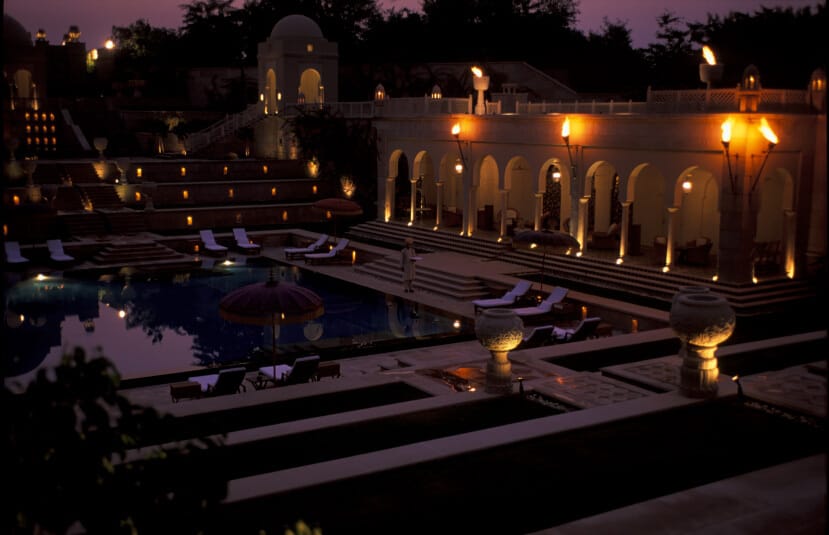 We dropped the swimming pool some 8 meters into the earth so that guests could enjoy an unobstructed view of the Taj Mahal

We were also forced to tear down the original porte cochere because it was obstructing the view of the Taj from the Lobby. Happily, this gave us the opportunity to minimize the impact of vehicles on the guest experience.