Cardamom Rainforest, Tmor Rung, Cambodia
Bensley Collection – Shinta Mani Wild
Conservation and hospitality can work together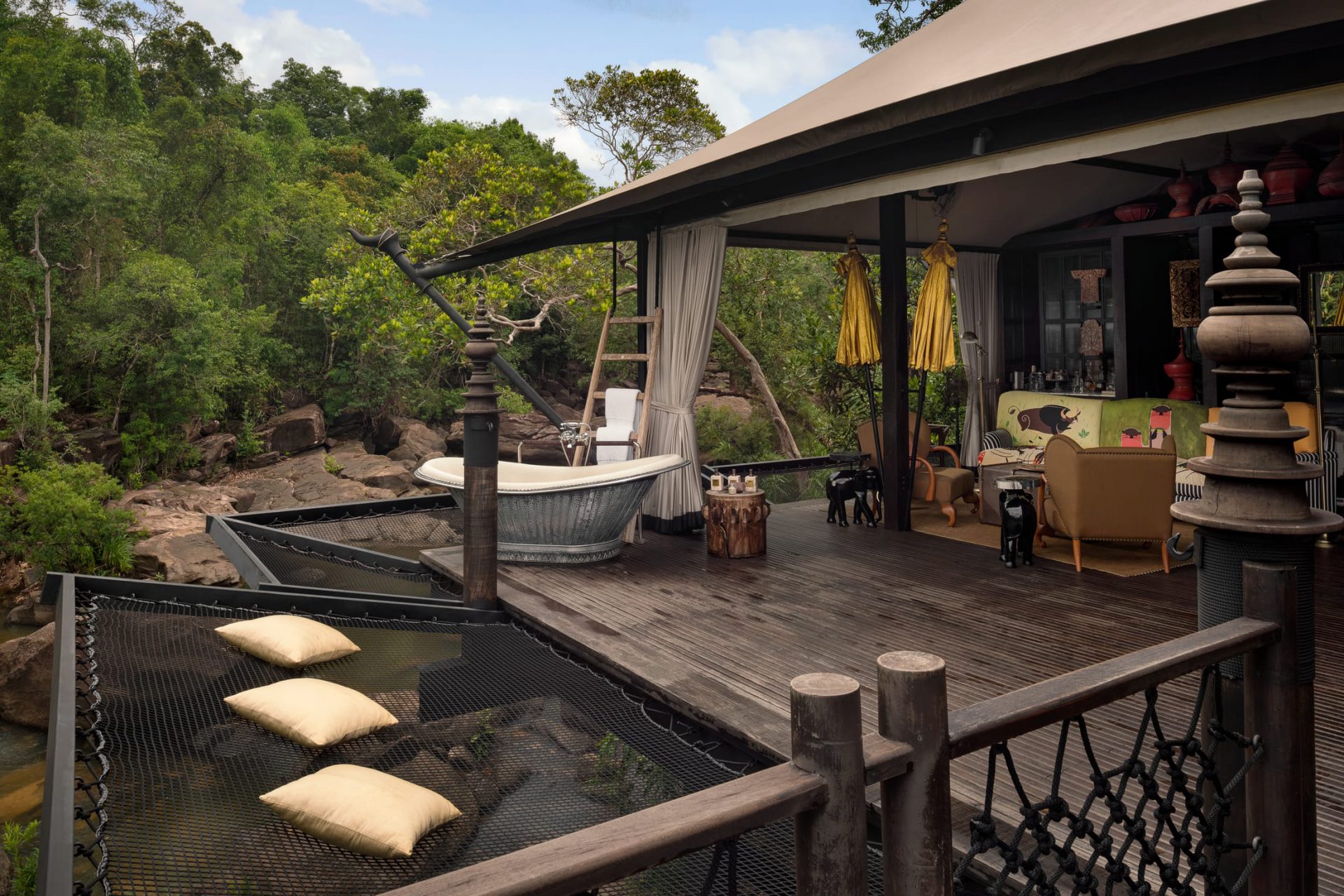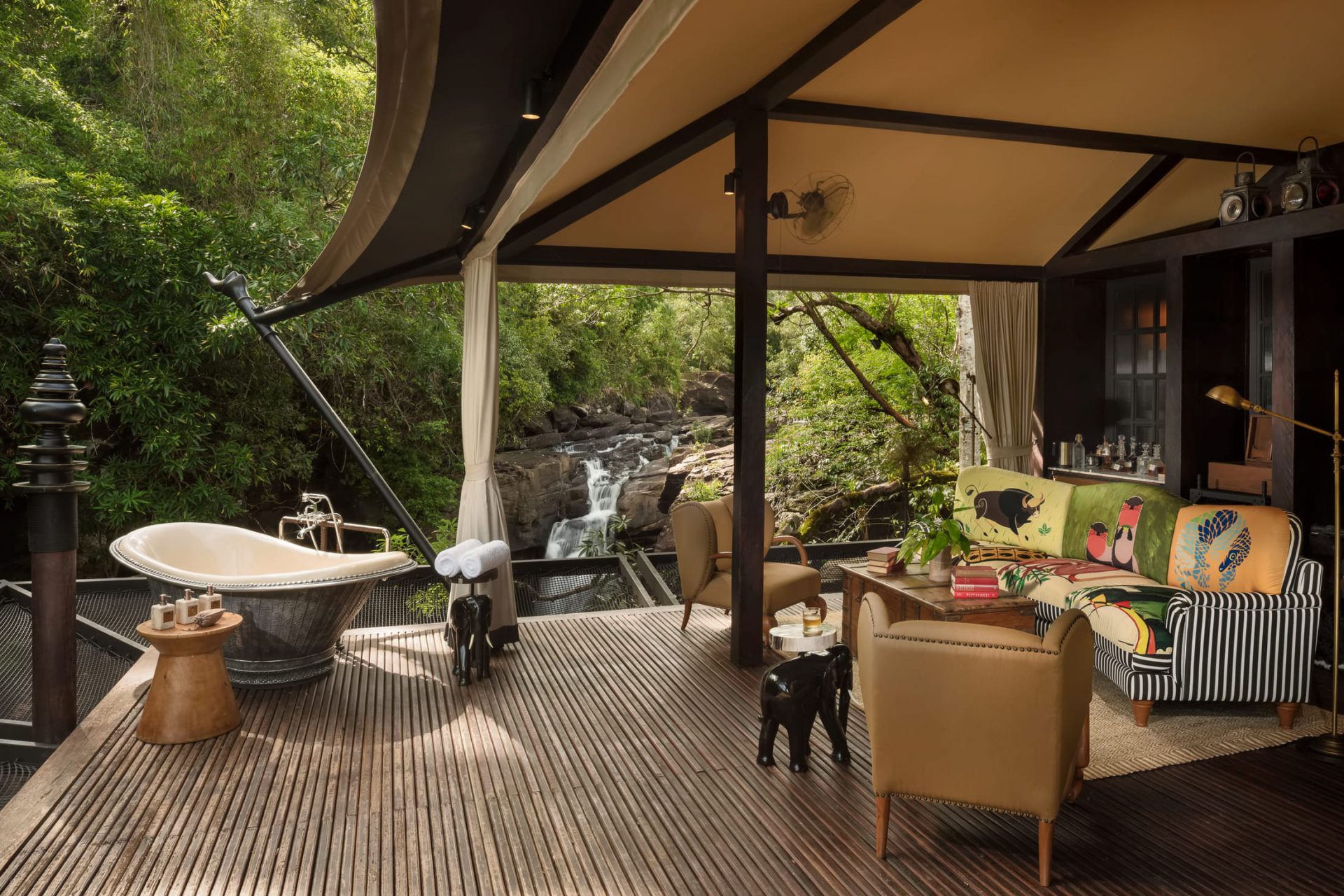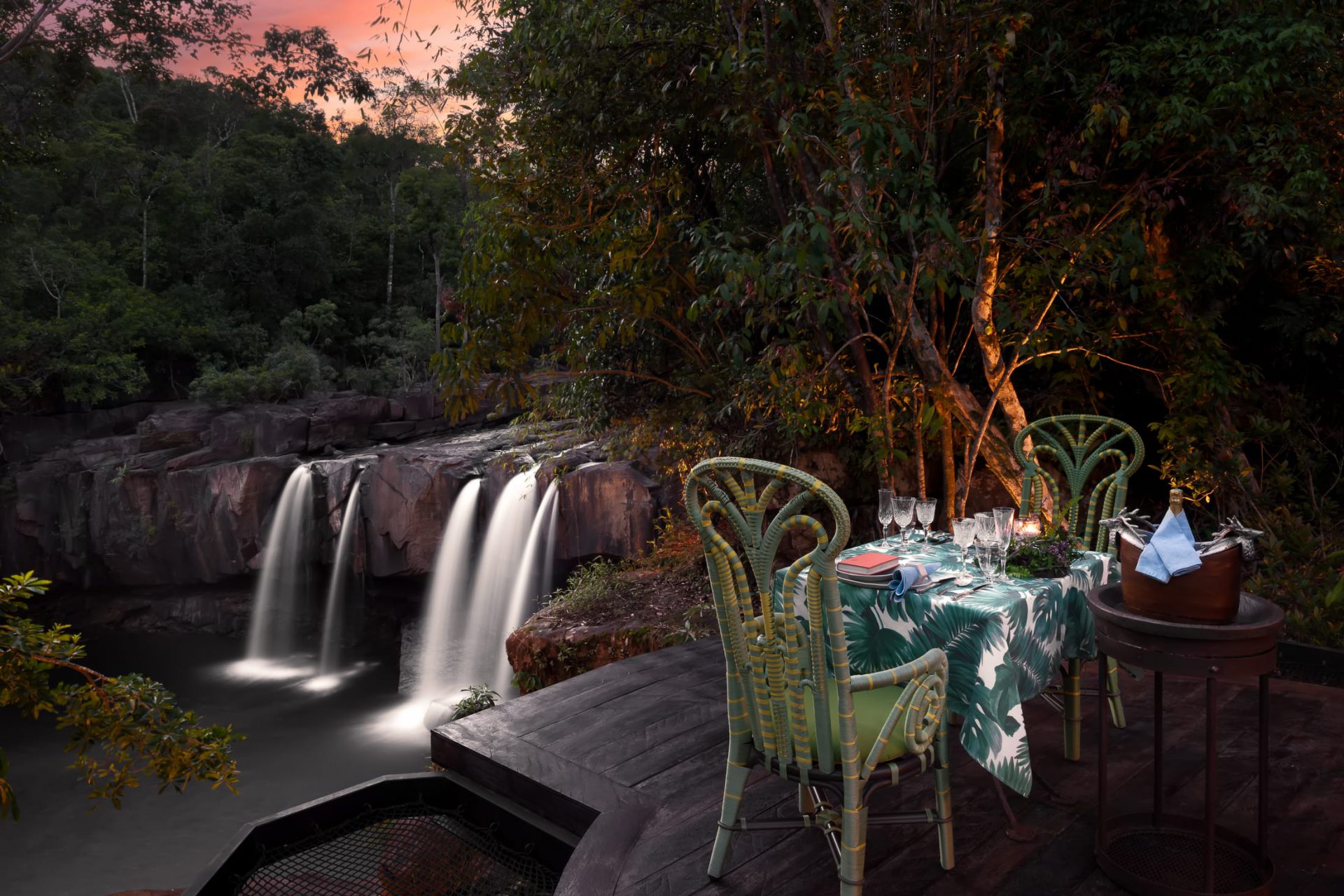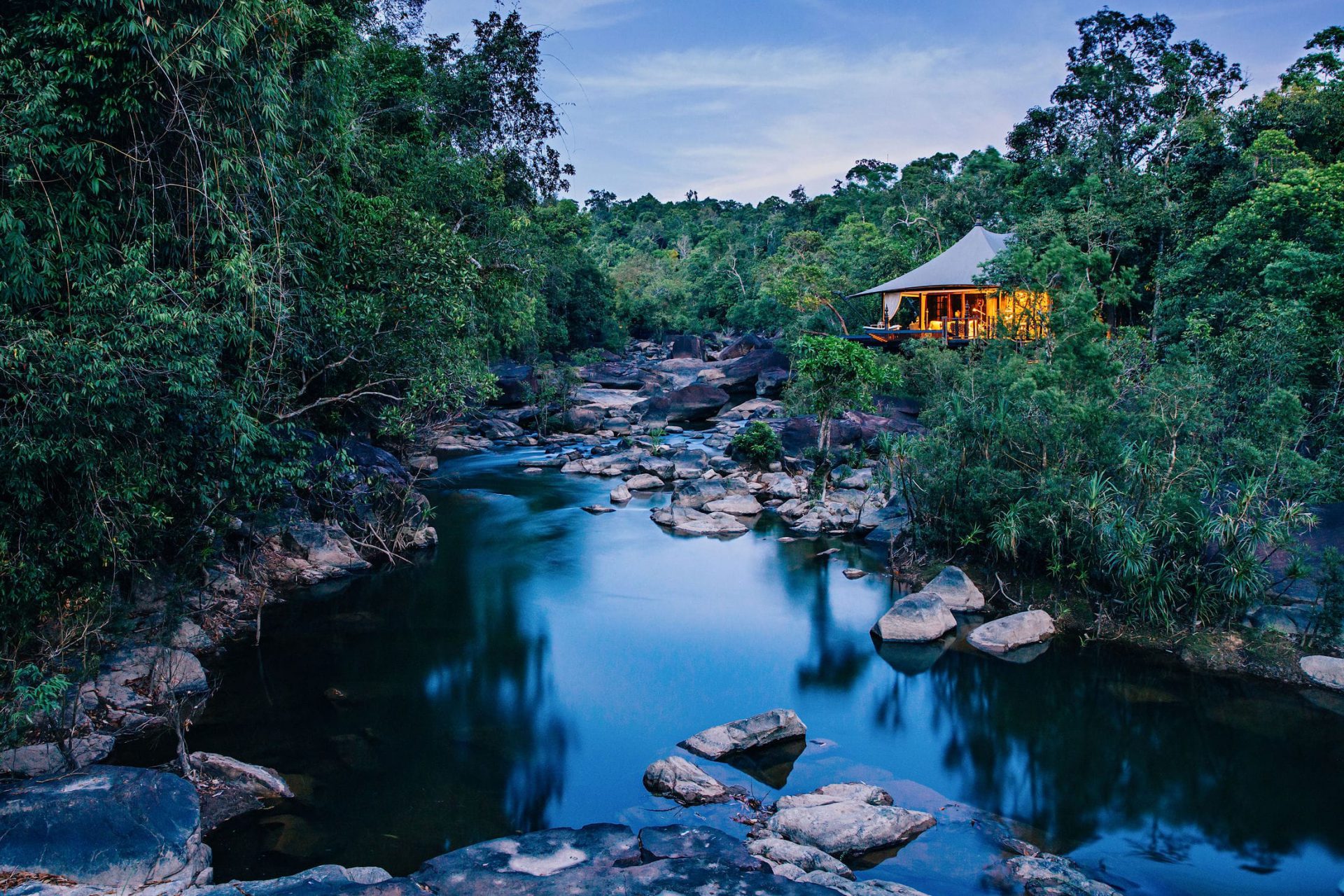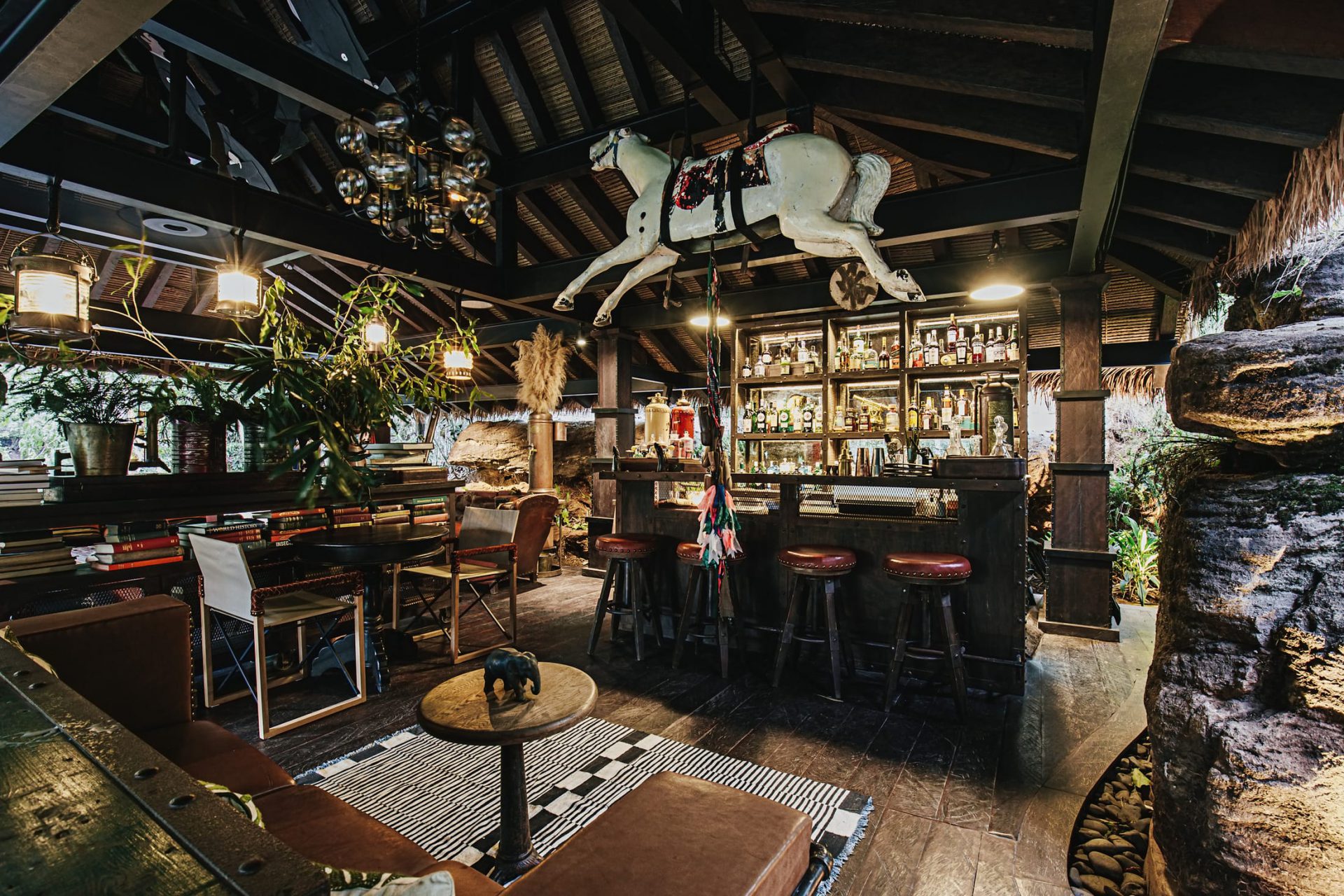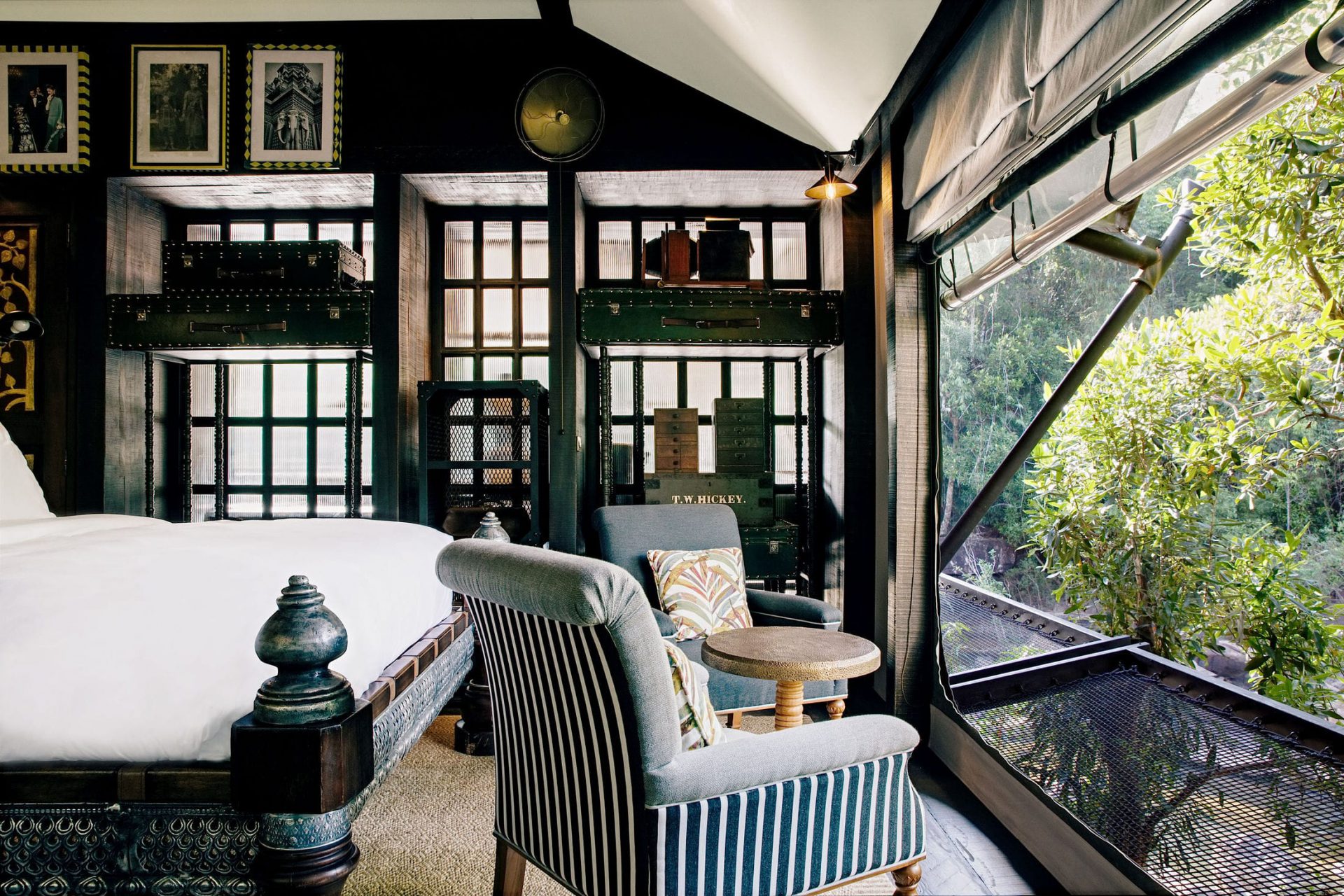 This resort is a culmination of all that Bill has learnt over 35 years of making hotels. He first bought the land with his friend Sokoun Chandpreda, hoping to save it from poaching and logging. This became the heart of the project. He describes the resort as "a utopia of sustainability", with low impact on the land, while doubling as a research and conservation centre.
A key part of the protection of the forest is a partnership with Wildlife Alliance, whose daily patrol is funded by guest stays at the camp. This creates a sustainable measure of policing the forest which will continue long after those who began it!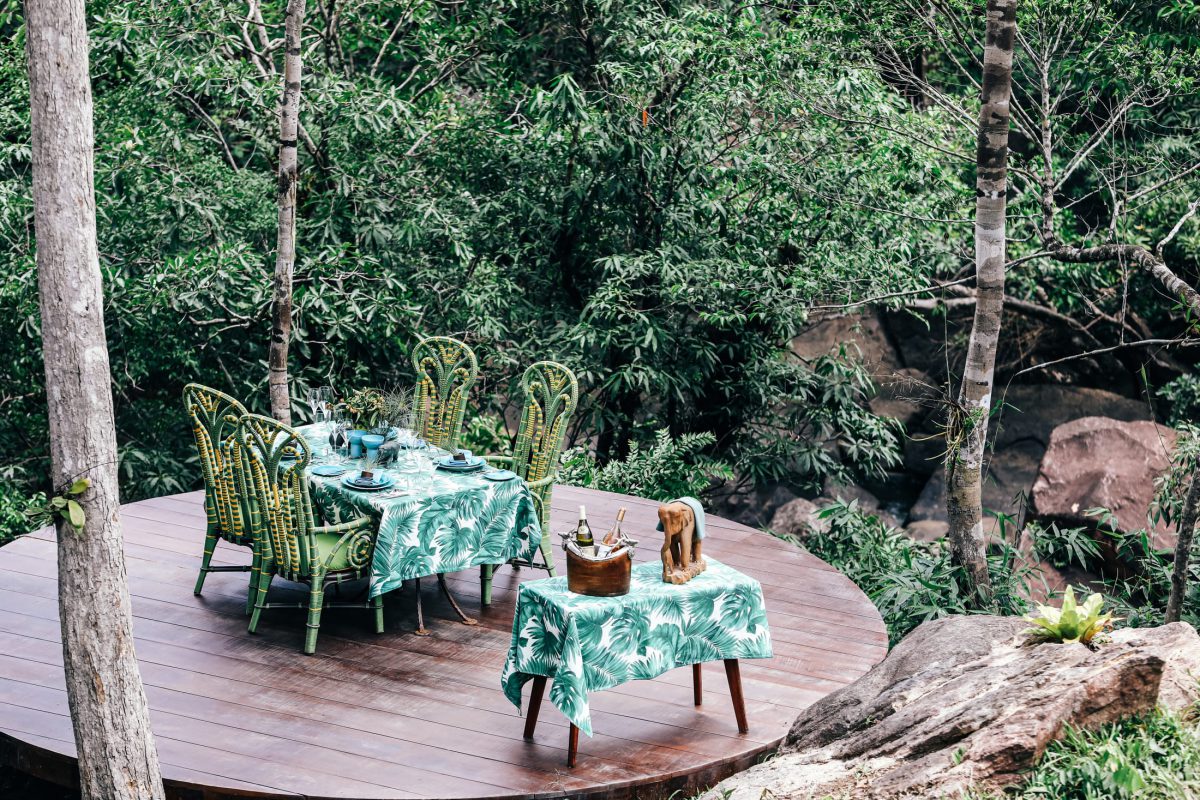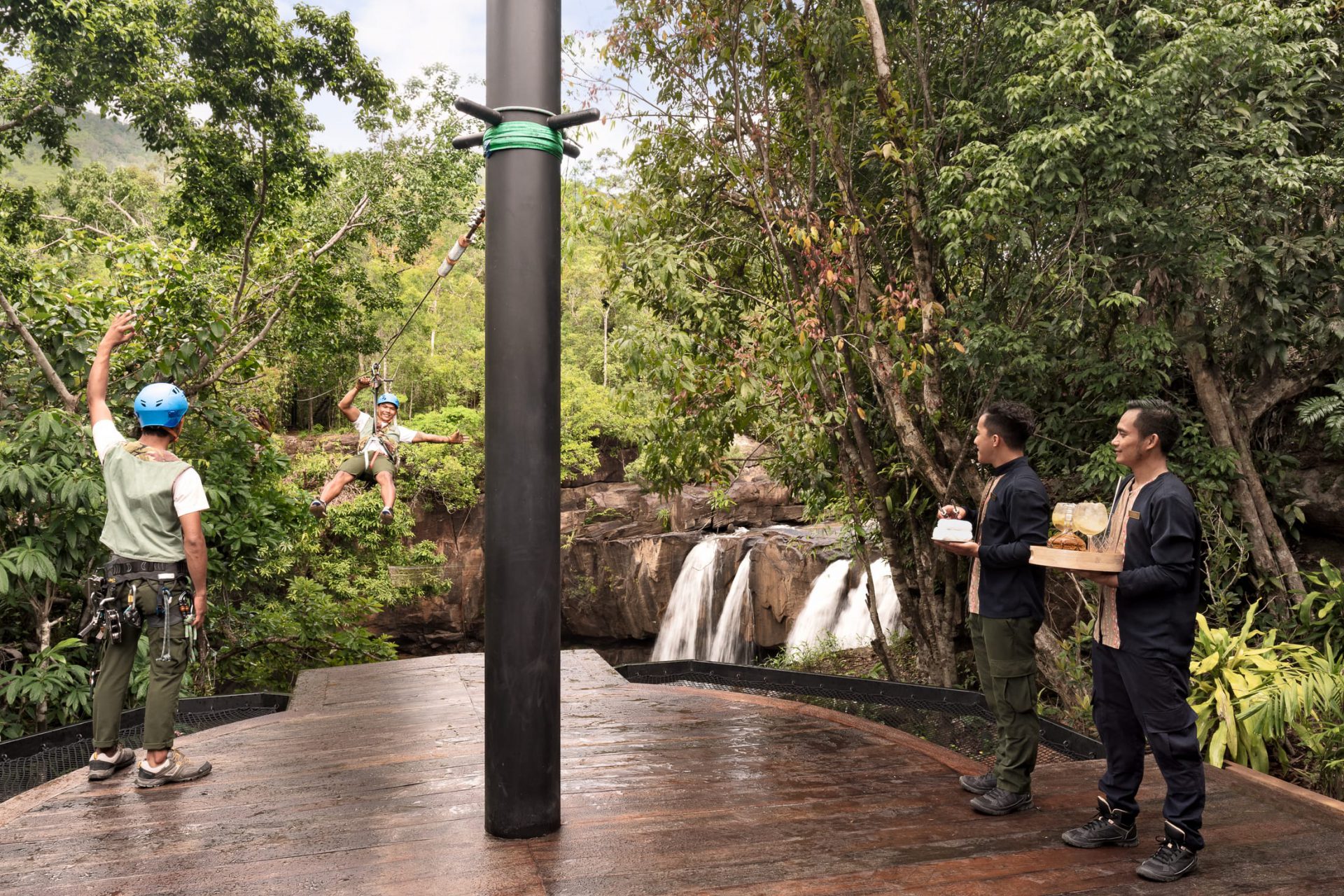 The adventure begins as guests zipline into the "Landing Zone Bar": Shinta Mani Wild offers a variety of activities to push guests beyond their boundaries and explore the natural environment. The 15 tents are an exploration too; each one is utterly unique, inspired by King Sihanouk and Jackie Kennedy's 1967 Cambodian travels, the animals who live here, and the people who make that possible.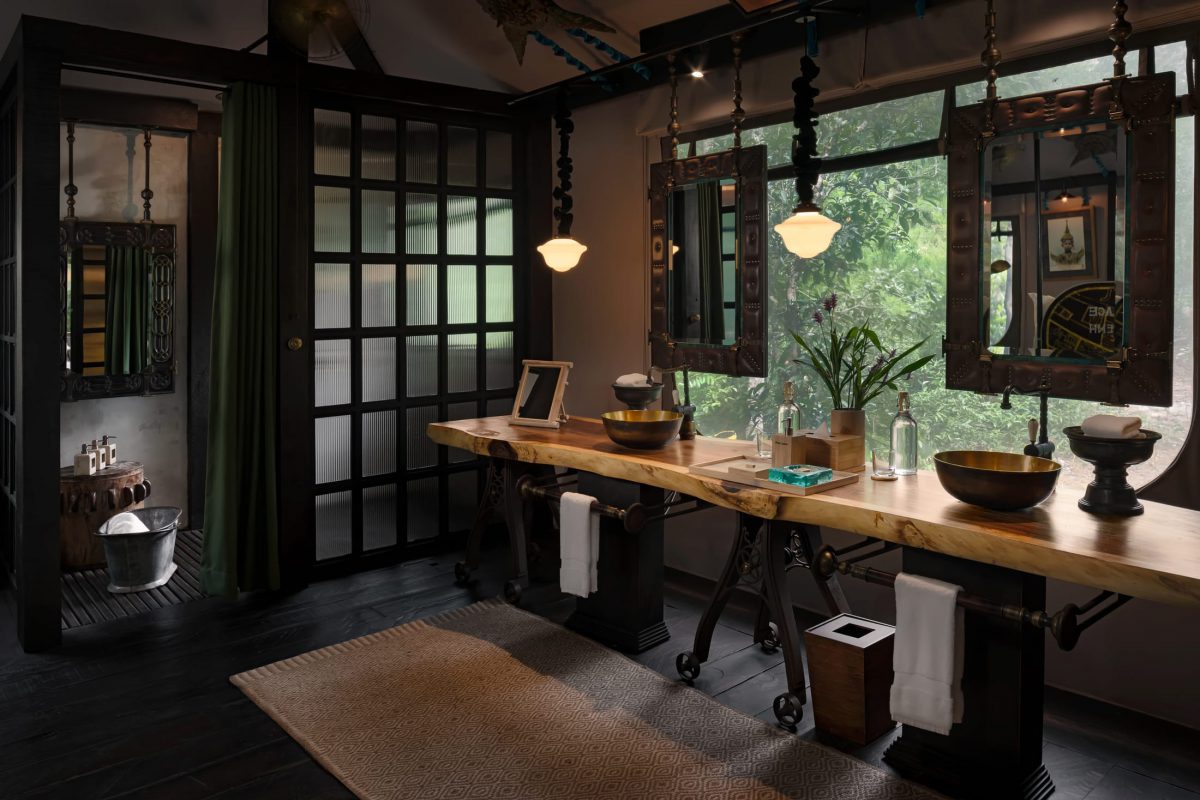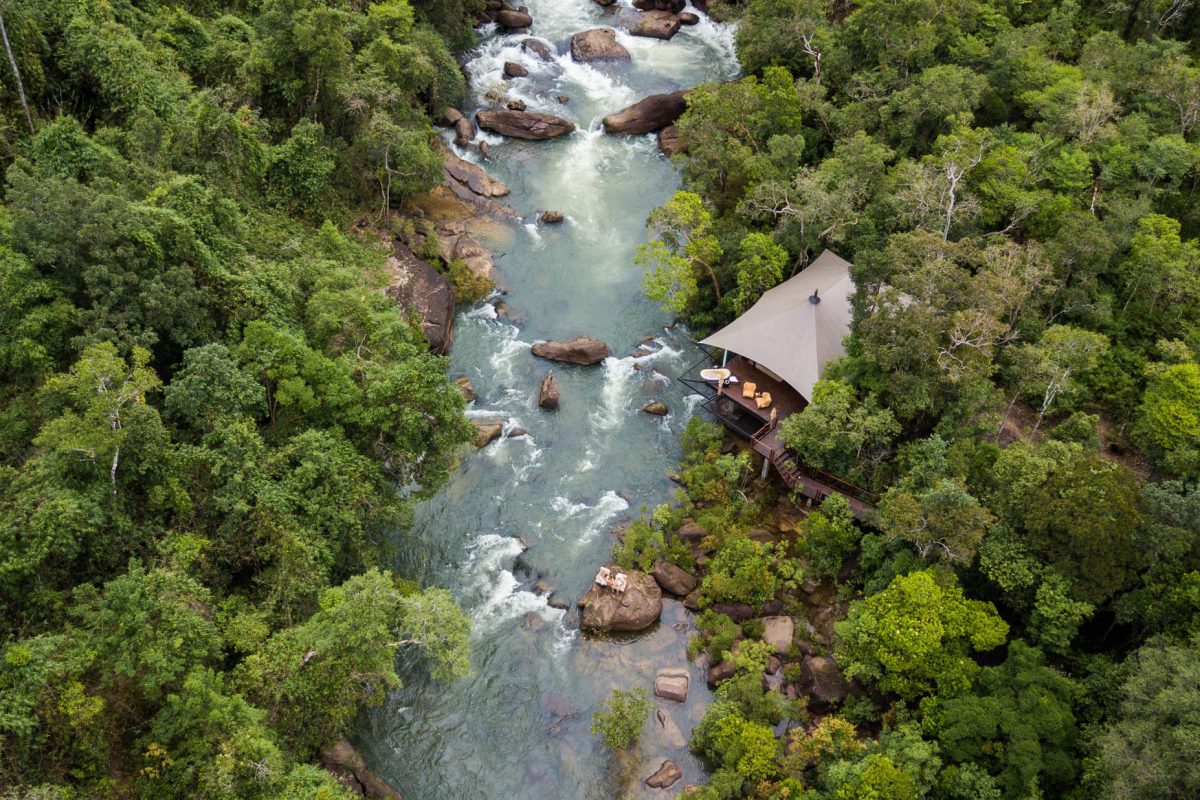 Bill has taken the Tented Camp typology a step further through conservation, and by providing long-term employment opportunities to the inhabitants of this region, where there is little infrastructure – many of the staff are converted ex-poachers.
Through the Shinta Mani properties and hospitality school in Siem Reap, there are opportunities for hospitality education, while instilling a mentality of conservation. With the help of Shinta Mani Wild's team of naturalists and park rangers, guests are also educated, and are involved in conservation efforts during their stay, leaving the camp with memories of the part they played in preserving unique natural heritage.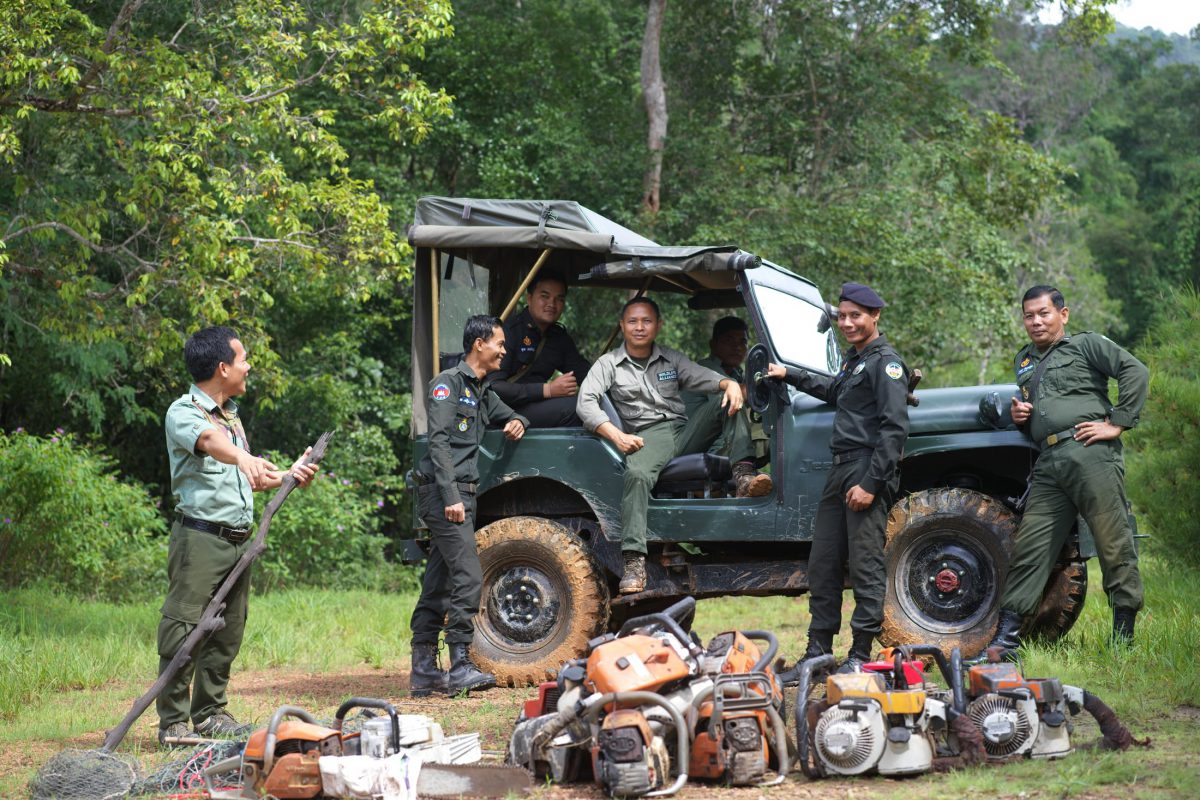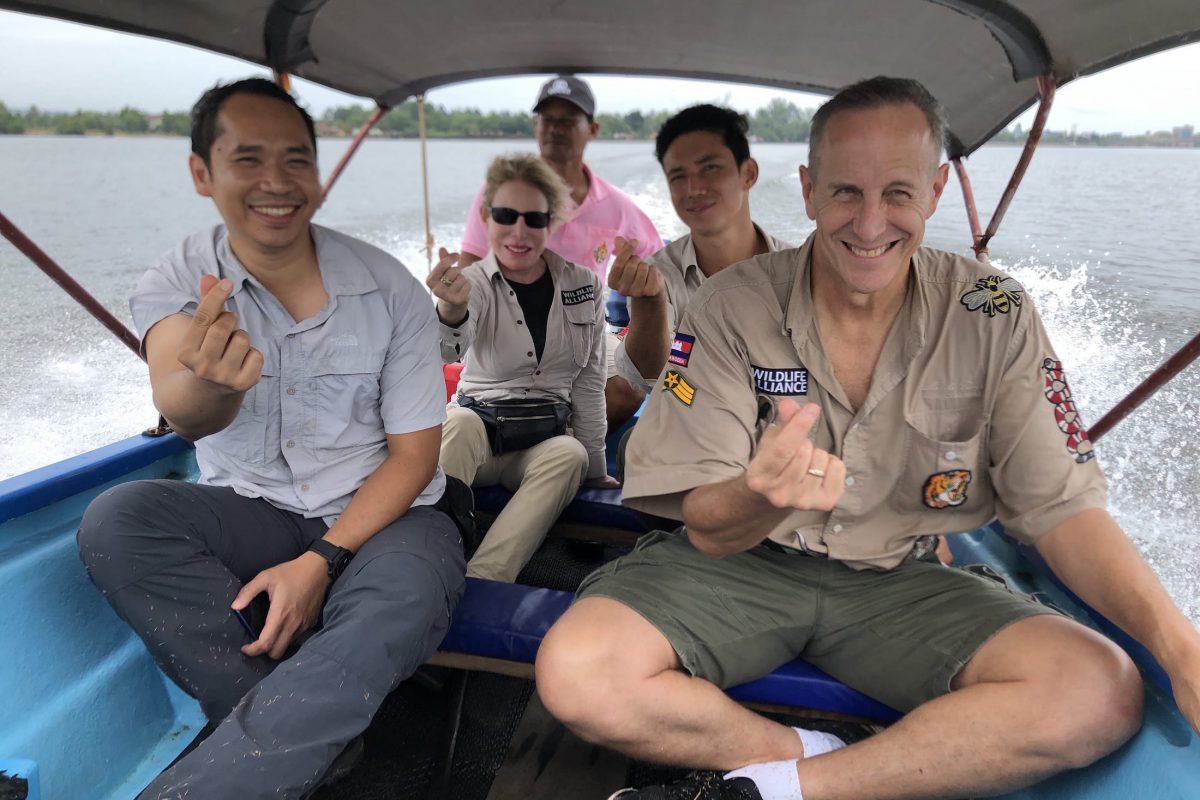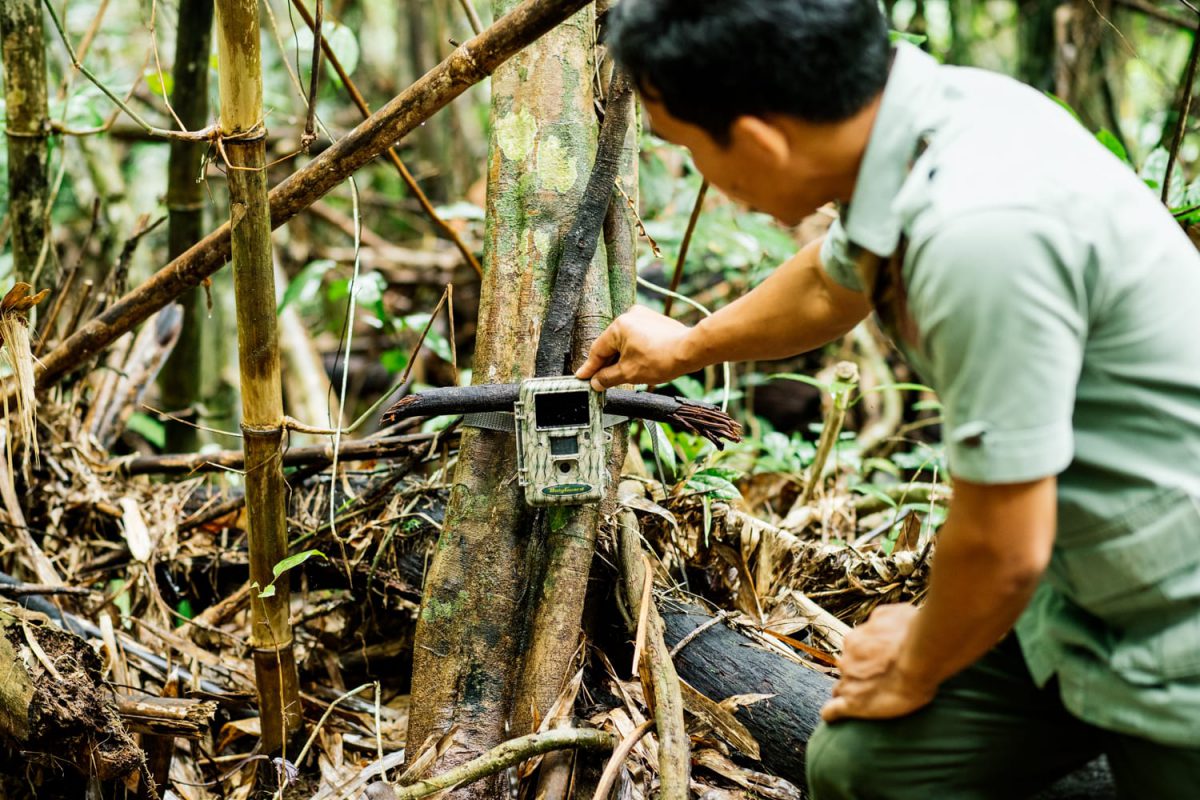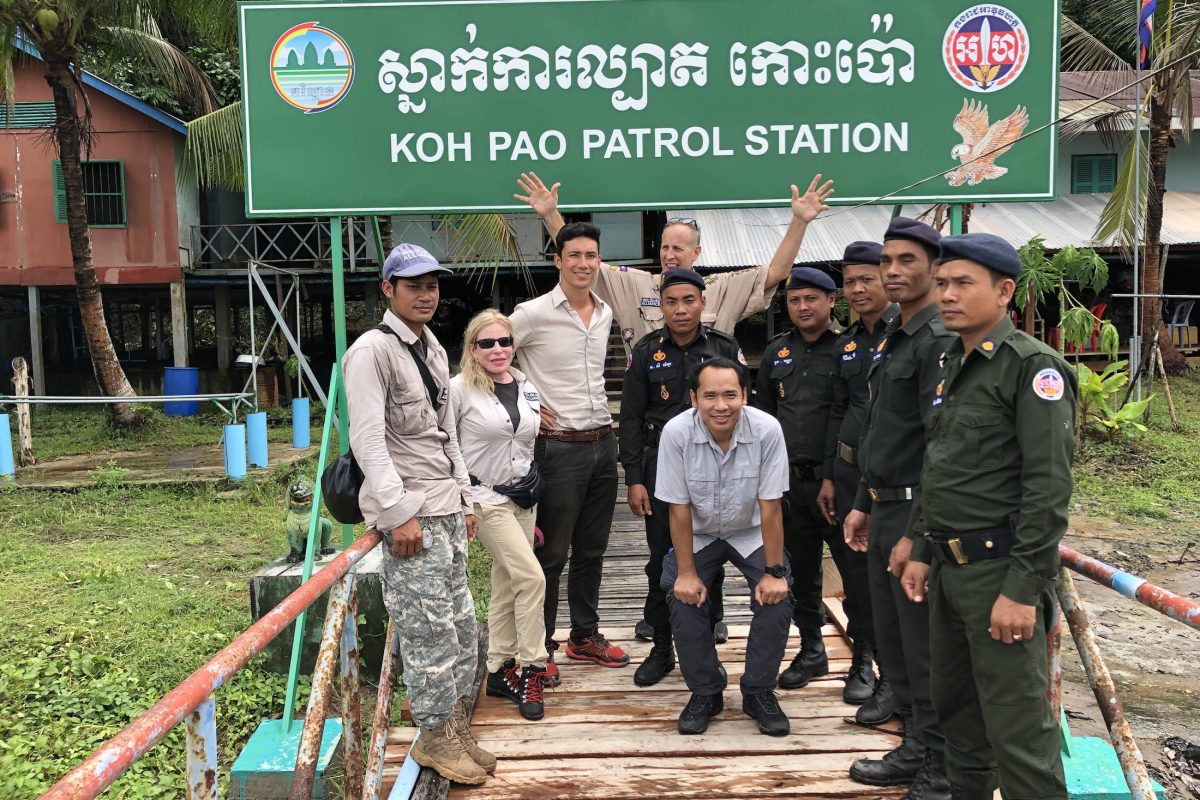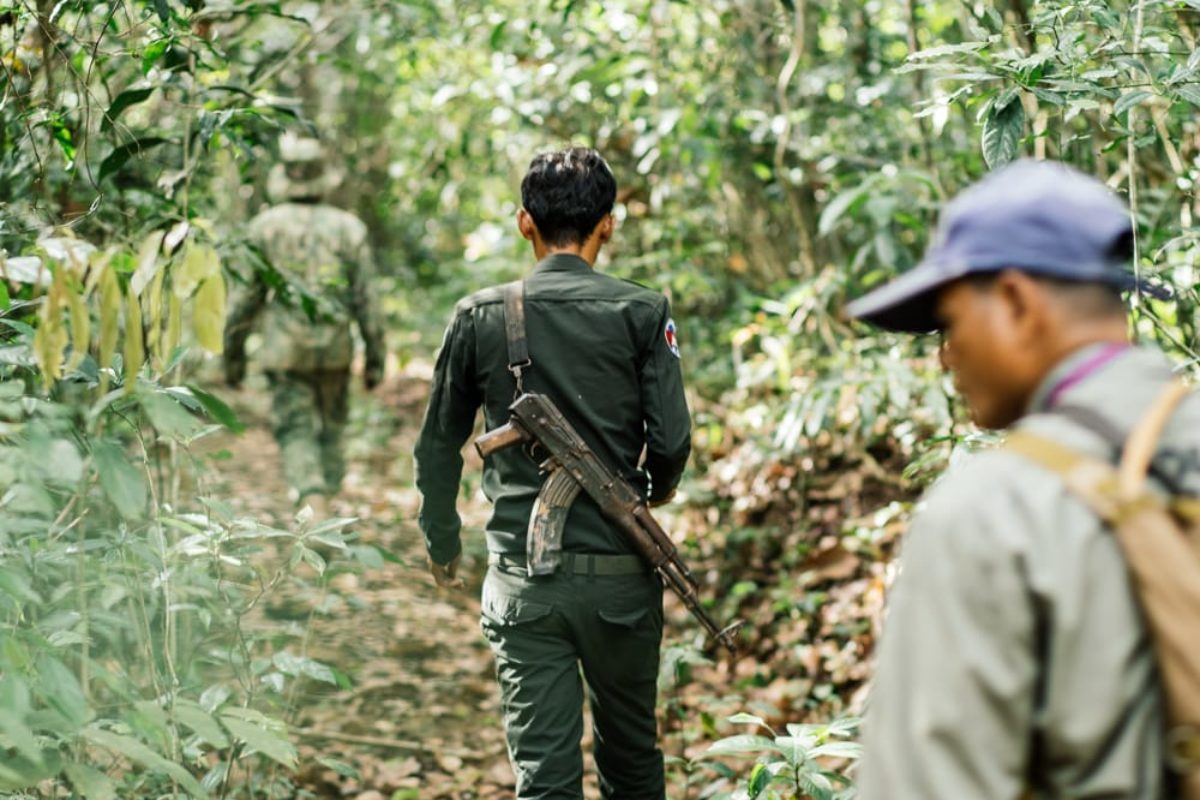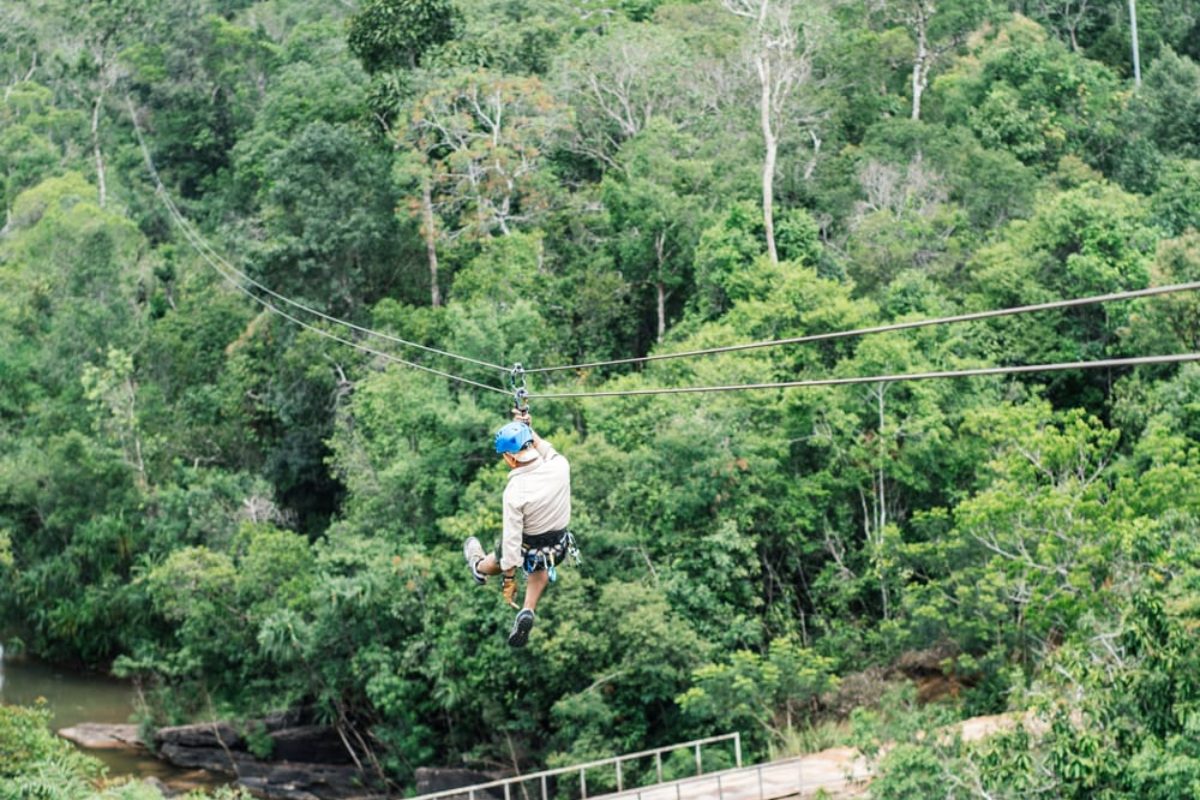 One of my big pushes now is to learn more about Cambodia, as it is a country only known for Angkor Wat and we want to change that. It is a country rapidly being deforested, that is all the more reason to have high yield low impact tourism reach those hard to get to pockets of wilderness that are still standing. The powers that be need to understand that conservation is a viable alternative to traditional extraction, and minimal impact tourism.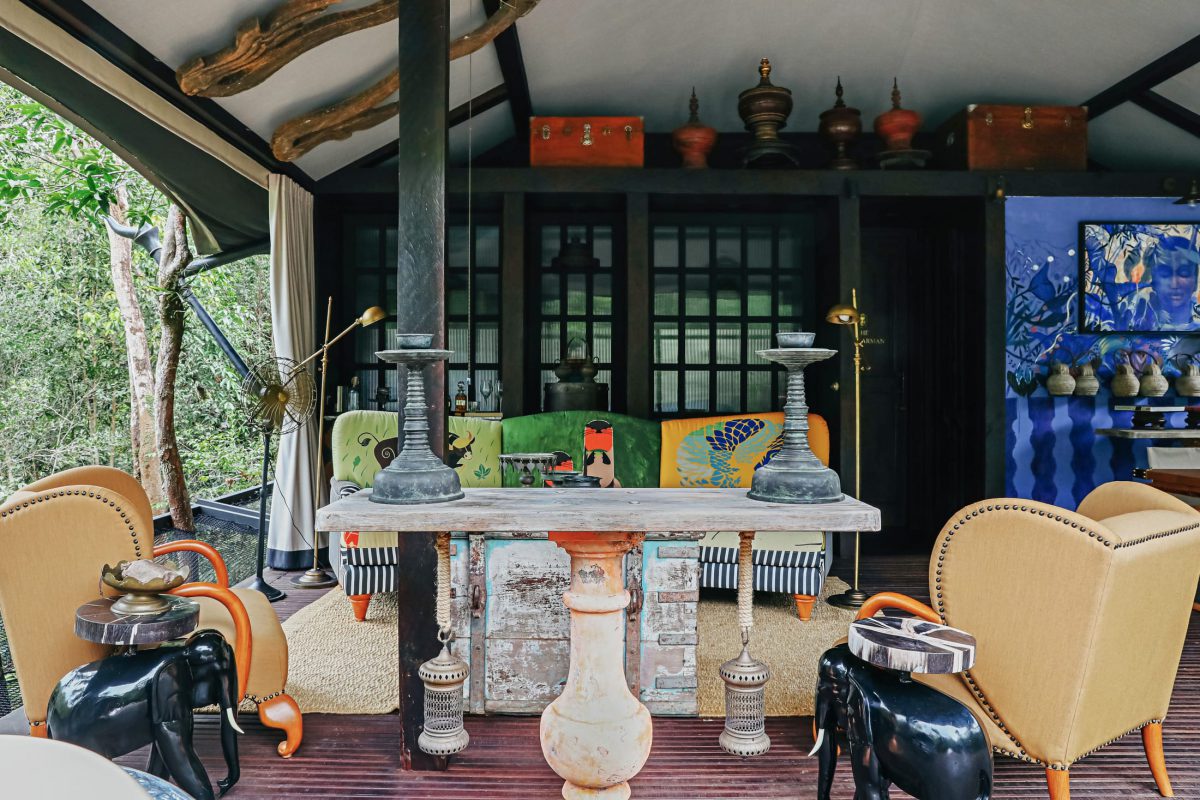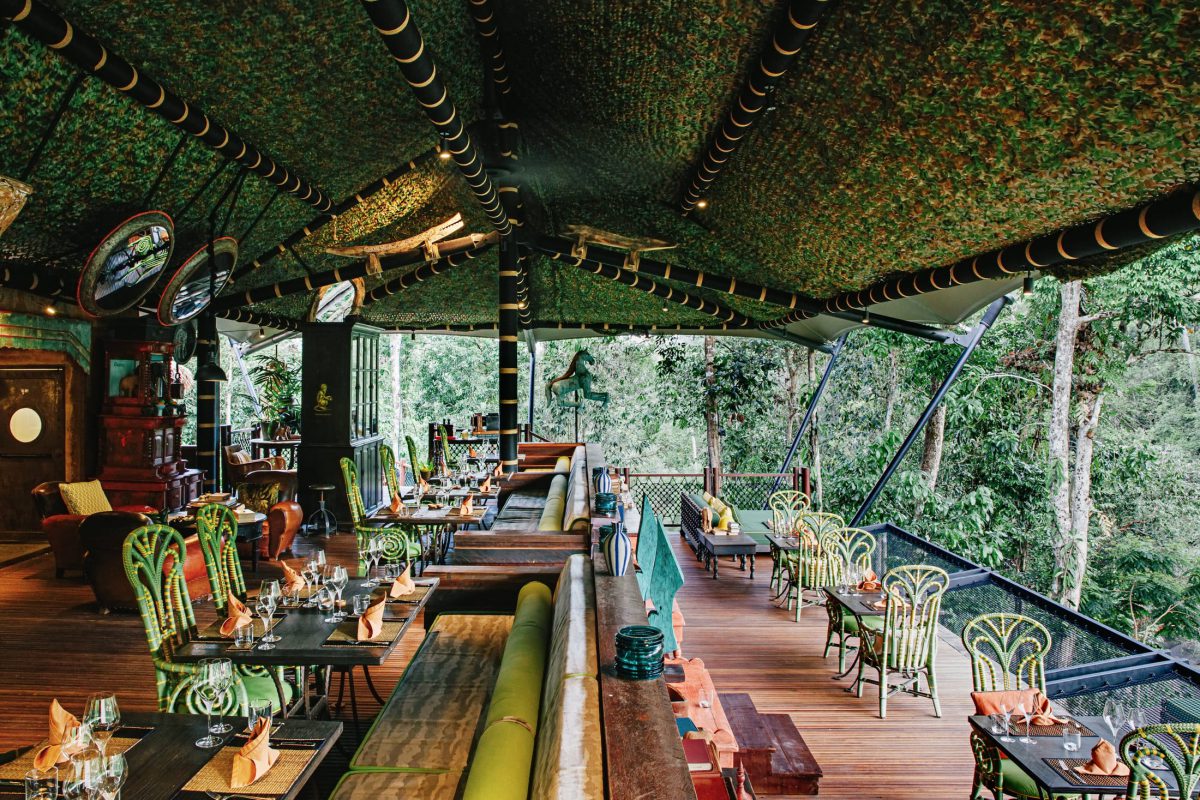 My 75 year old big sista just loved it and made 5 rounds of the zip line course in a day. She holds the record for the oldest zipper! We get the super athletic types doing triple somersaults off the 5 story Raging Big Sister Waterfall followed by 5 hours of mountain biking and kayaking to those that just like to read a book in the bath on their porch overlooking the rapids.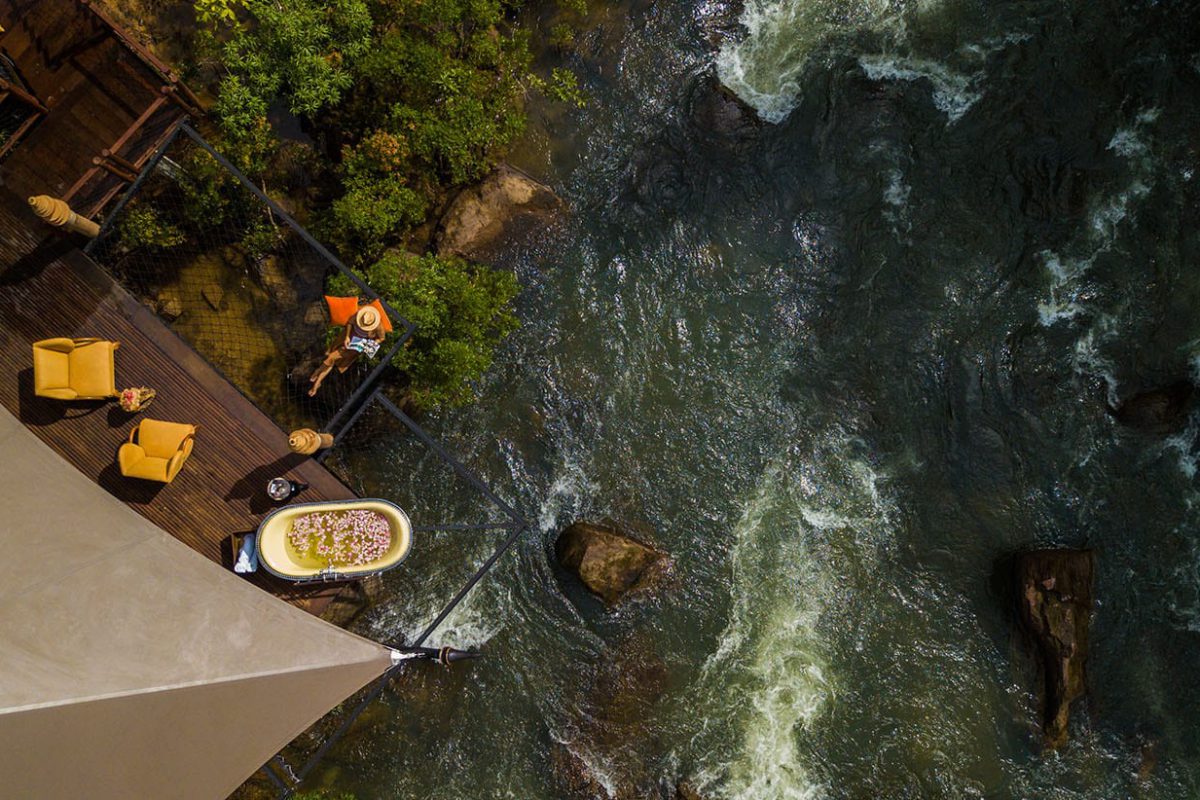 I love the fact that every time I go we seem to discover, by way of our many on property camera traps and sometimes by a sighting, a different wildlife species that we were not aware was living there.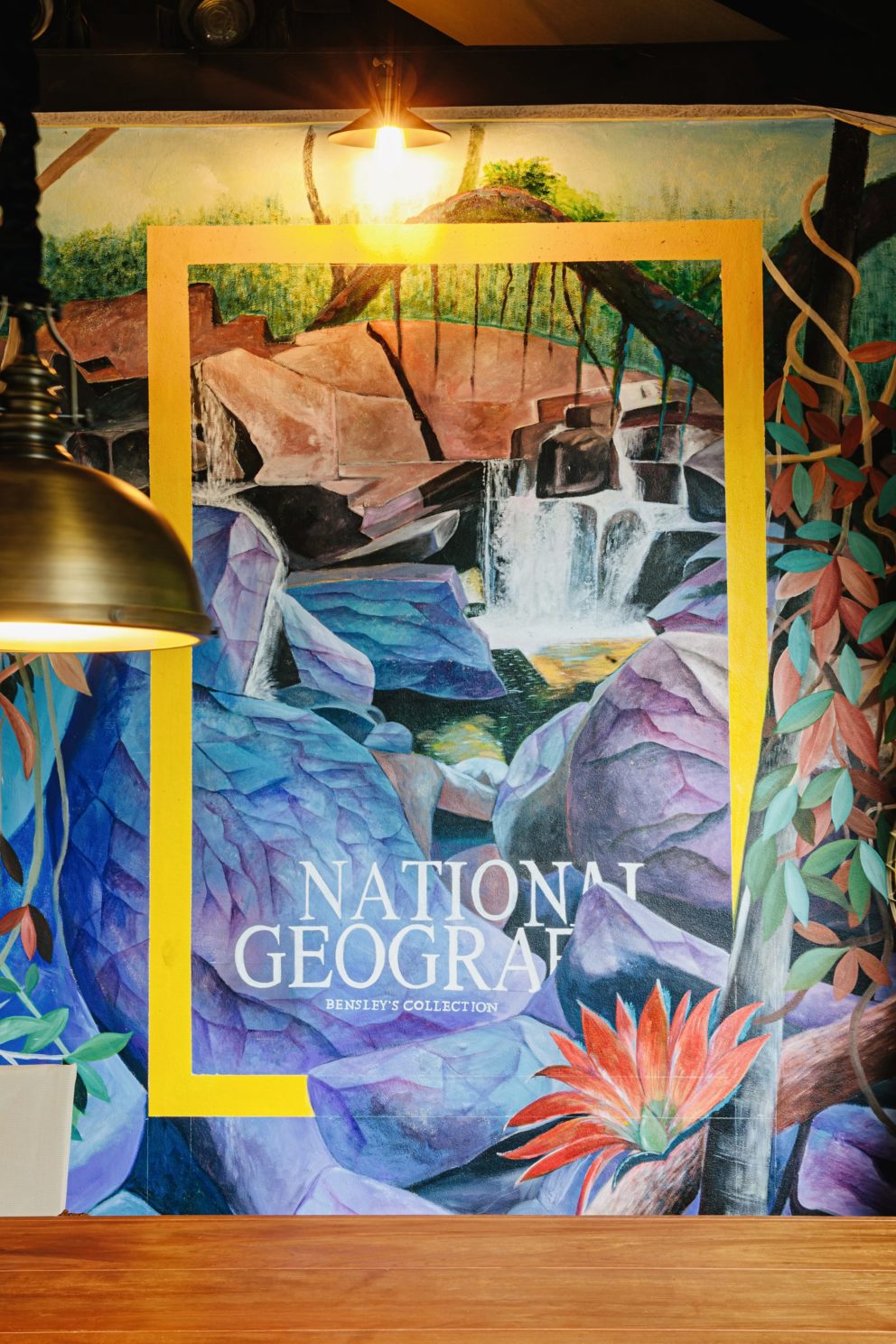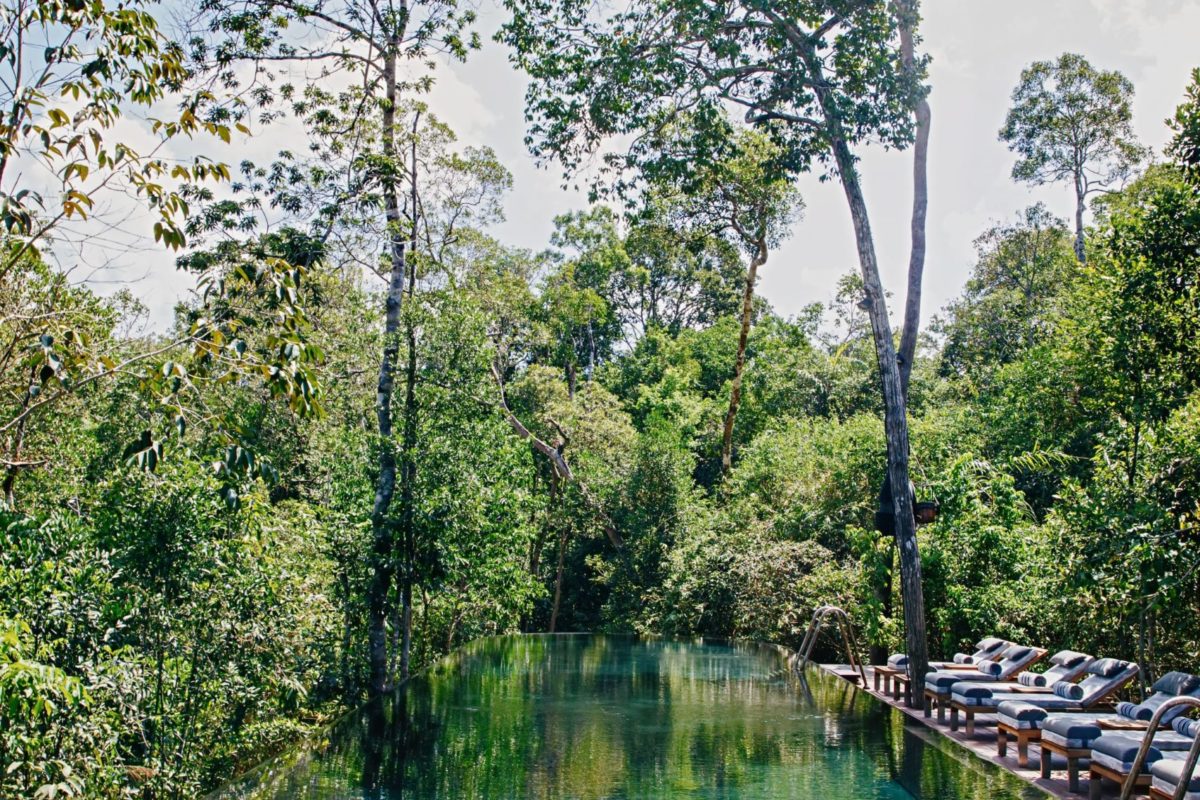 Since we have been policing the site with the devoted Wildlife Alliance, and pulling out the many snares meant to kill wildlife on a daily basis, the animals seem to sense that our park is a safer refuge. On my 60th birthday Wildlife Alliance released 3 civet cats. That was the best birthday gift I could ever ask for!